Ebola Patient Identified as Thomas Eric Duncan; Feds Say Nearly 100 People May Have Had Contact as Family Prays With Him by Phone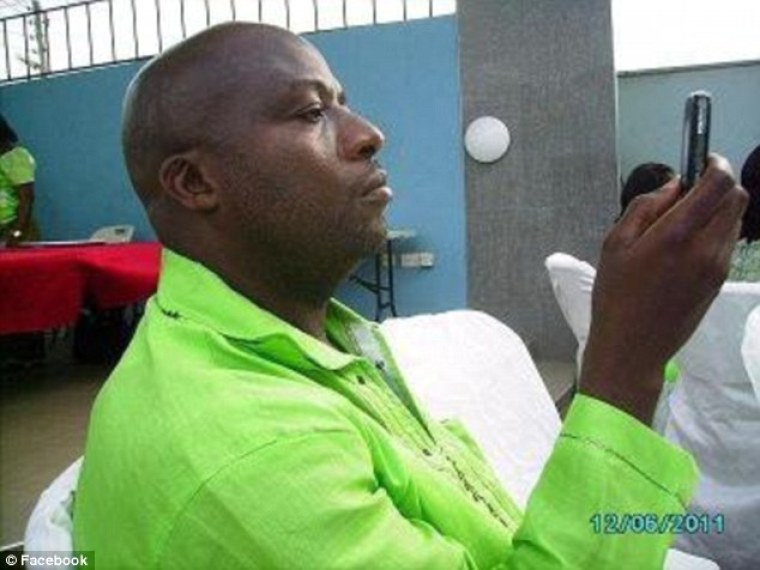 The Ebola patient who became the first person to be diagnosed with the deadly disease in the United States has been identified as Thomas Eric Duncan, a former chauffeur from Liberia whose family says they prayed with him on the phone Wednesday as he waits to be treated with the experimental serum Zmapp.
A CNN report noted Thursday that a federal official confirmed that health officials had reached out to as many as 100 people who might have had contact with Duncan since his arrival in the U.S. late last month.
Those people might have crossed paths with Duncan at the hospital, his apartment complex or the community where he lives and are still being questioned. Approximately 12 direct contacts have been identified so far, but according to the official: "By the end of the day we should have a pretty good idea of how many contacts there are."
Dallas County Health and Human Services spokeswoman Erikka Neroes explained earlier on Thursday that 80 people were being monitored for Ebola in the Dallas area. This, according to CNN, means the monitored person is visited twice a day by a public health worker to check for symptoms of Ebola.
Duncan is being treated at the Texas Health Presbyterian Hospital in Dallas and his family told ABC that when they spoke with him on Wednesday, he hadn't yet been treated with Zmapp, which was used to treat two U.S. Christian missionaries who contracted Ebola while they were working in Liberia.
"We talked today (with Duncan) and we prayed together with his mother and sister here," said Joe Weeks, who lives with Duncan's sister, Mai, in Charlotte, North Carolina, according to ABC.
He said the family is concerned that Duncan has not yet received Zmapp despite being at the hospital since Sunday.
"I don't understand why he is not getting the Zmapp," said Weeks.
The manufacturer said they ran out of the experimental treatment which the Centers for Disease Control and Prevention explained on its website is still being evaluated for its effectiveness.
"At this time, very few courses of this experimental treatment have been manufactured. The manufacturer has indicated that the available doses have been distributed. Since the product is still in an experimental stage, it is too early to know whether ZMapp is effective," noted the CDC.
"The manufacturer of this experimental treatment continues to research and evaluate the product's safety and effectiveness. It has not yet been tested in humans for safety or effectiveness and much more study is needed," it continued.
It further noted that ZMapp is simply a therapeutic treatment for those who have been infected with Ebola. It doesn't prevent infection as a vaccine would and the best defense against the deadly disease is strict infection control efforts.
Dallas County health officials legally ordered four of Duncan's close relatives to stay home and not have any visitors until at least October 19, according to CNN.
"The family was having some challenges following the directions to stay home, so we're taking every precaution," Texas Department of Health spokeswoman Carrie Williams said on why the legal order was issued. "Food and other needs of the family are being worked out logistically today. Those needs will be specifically covered to allow them to stay in the house."
Texas Gov. Rick Perry explained in an ABC report that five school-aged children are among the people being monitored and were sent home from school earlier in the week.
"Let me assure you, these children have been identified and are being monitored," said Perry. "This is all hands on deck."
The five children attended four different schools but officials say none of them had exhibited any symptoms of Ebola when they attended schools earlier in the week. The schools exposed include three elementary schools, a middle school and a high school. A Bloomberg News report said one of the exposed children attends Dan D. Rogers Elementary School in Dallas.
"The students didn't have any symptoms so the odds of them passing on any sort of virus is very low," Dallas Independent School District Superintendent Mike Miles told ABC Wednesday morning.
Parents, however, are worried.
"We had a variety of responses from parents, as you might expect in a case like this," Andre Riley, a Dallas Independent School District spokesman, told Bloomberg News. "Some were very concerned about what is occurring and others just want to be informed."
The Hawaii Health Department reported Wednesday that a patient who checked into a local hospital Wednesday is being tested for several conditions, including Ebola.
"We have not definitively said, we don't know why this person is ill," said Dr. Melissa Viray of the Department of Health in Hawaii in a Hawaii News Now report. "But because we have concerns regarding Ebola as a possibility, even as a distant one, [the hospital] is taking all the precautions necessary to keep people safe."