Ebola Survivor Kent Brantly: West Africa Situation Worse Than Worst News Report, But Let's Not Fear but Help Africa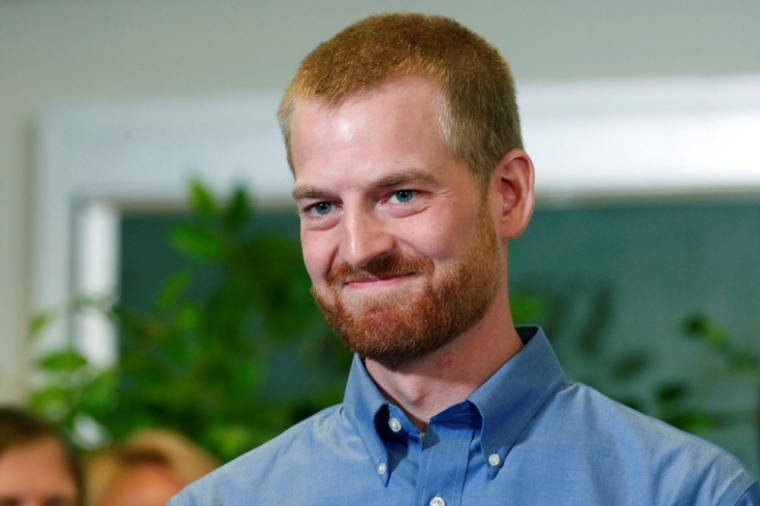 Dr. Kent Brantly, a Samaritan's Purse missionary from Texas who survived Ebola after contracting the deadly virus on a mission trip to Africa, spoke at a public forum at his alma mater, Abilene Christian University, sharing his experience with the disease and thoughts on the fear of Ebola.
"I am particularly thrilled to be alive," Brantly, who contracted Ebola in Liberia while working as a missionary doctor but was eventually cleared from the disease, said at the Moody Coliseum at ACU, Texas, on Friday.
"There has been a lot of panic, a lot of – I hesitate to use word hysteria – around the events in Dallas," Brantly said, alluding to Thomas Eric Duncan, the first person to be diagnosed with the Ebola virus in the United States.
Duncan died at Texas Health Presbyterian Hospital earlier this week. The Liberian national, who came to the U.S. to marry his fiancée weeks before he died, had not been given any experimental treatment – such as ZMapp or convalescent serum made from the blood of Ebola survivors.
Ebola – which can cause fever, vomiting and diarrhea – spreads through contact with bodily fluids such as blood or saliva. Since it began in West Africa in March, it has taken more than 4,000 lives.
"I just want to tell everyone that yes, Ebola is a serious devastating disease and for those number of people who have been identified as contacts of an Ebola patient, they need to be monitoring themselves, they need to be cooperating with the authorities, with the CDC, and it's very serious for them, but for the rest of us we don't need to be worried," Brantly told the crowd.
While some accused Duncan of coming to the United States despite knowing that he had contracted the virus, the pastor of his American fiancée said Duncan was perhaps not aware of it.
"I think it's very important for us to remember that he was not able to tell us about that personally or publicly," Wilshire Baptist Church Senior Pastor George Mason, told The Christian Post earlier. "So any conclusions that we draw from that are really our own [and] not coming from him personally."
Brantly said the decision to bring him from Liberia to the Emory University Hospital in Atlanta, Georgia, for treatment – which saved his life – was also criticized.
"I know there were a lot of people who didn't want me to be brought back to America," he recalled. "There were people who said some negative things about me or other people, and I just look at that and think, 'Those people don't know me, they're not addressing these negative remarks at the person of Kent Brantly.'"
He said if he could say a word to Duncan's family, he would express his "deepest sympathy."
Brantly also urged help for West Africa.
"You've seen the news reports, and I can assure you, the reality on the ground in West Africa is worse than the worst report you've seen. And our attention and our efforts need to be on loving the people there," he said.
"Let's stop talking about that highly improbable thing and focus on saving people's lives and stopping the outbreak where it is. God saved my life… He used some incredible people and unbelievable circumstances to do that … I want to live in that reality forever."
Brantly said he knew he was probably going to die and had watched lots of other people die. "Here's a drug that we don't know if it's going to work or not because we've never given it to a person before, but you're probably going to die anyways, do you want to give it a shot? I said 'yes.'"
He added that at this time, "I need to be a father to my children. They spent more than a month away from their dad wondering if he was going to die or not."