Egypt's President Morsi Accused of Double Standards as Christians Detained in Libya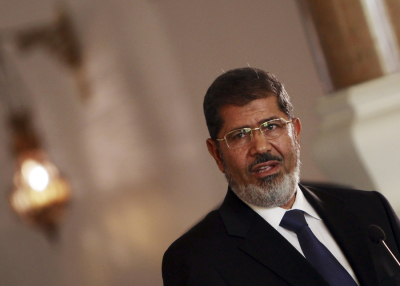 Lawyer Dalia Zakhari, a human rights activist, has criticized the silence of the Egyptian presidency regarding the unlawful detention of Egyptian Copts in Libya on charges of proselytizing.
When Brotherhood members were arrested and detained in the UAE, the presidency sent a high level delegation, headed by Essam el-Haddad, assistant to the president, to negotiate their release.
In remarks to MCN, Zakhari expressed surprise that the arrested Christians were accused of proselytizing, as Libyan law does not criminalize proselytizing. She stressed those arrested are ordinary people who own the Bible for blessing, not for preaching.
"Even if their charge is illegal immigration, they should be handed over to Egypt and should not be kept in humiliating detention this way," Zakhari said.
Commenting on the seriousness of the situation in Libya, Zakhari said, "There is no coherent security apparatus as security militias have separated from the official security agency. They have weapons and make decisions themselves. They contract with people to protect them for money. The regular government security forces negotiate with these militias to hand over their weapons to the government and return to work in the regular government forces. They hear the militias because they possess large quantities of arms."
Zakhari expressed fear for the lives of the Egyptian Christians detained by these militias since the Islamic Libyans believe people from other religions are foreigners or infidels, or both, and thus killing them is permissible.
Zakhari noted she was in Libya last January on a mission and noticed widespread Salafi movements in society linked to the idea of morality. They targeted cafes visited by women and prevented Christmas and New Year festivals.
According to Zakhari, all these observations shed light on how they may deal with the Egyptian Christian laborers.
"Egyptian workers are widespread in Libya, which indicates the poor economic and security situation in Egypt. That is why Egyptians prefer to travel to a place like Libya, even though it has become worse, in terms of security, since the revolution," Zakhari added.