Election 2018 Polls: Slight Gains for Trump, GOP
Governors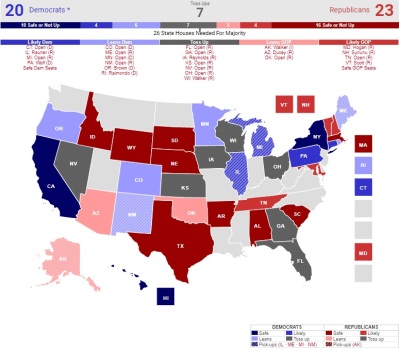 RealClearPolitics has polling averages for the nation's gubernatorial races and currently shows 23 Republican governors, 20 Democrat governors, and 7 toss-ups.
While the overall numbers are the same as last week, there has been some movement within the governors numbers regarding what seats are safe.
This difference came for the Republicans, as now 16 governors are in the category of "safe" or not up for election, versus 15 governors labeled the same in earlier data.
As with last week, 10 Democrat governors were labeled "safe" or not up for election, 4 were labeled "Likely Dem," and 6 were labeled "Leans Dem."