Elon Musk taking on 'danger' posed by woke AI — including tool created by company he co-founded
Emergence of politicized ChatGPT 'not what I intended at all,' Tesla CEO says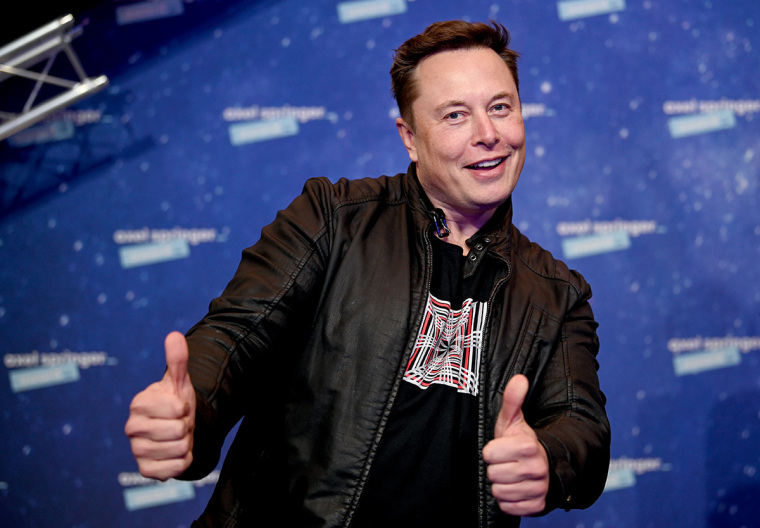 Elon Musk is reportedly putting together a research team to combat what he has termed the "deadly" threat of woke artificial intelligence. 
Musk, 51, has contacted a select group of "artificial intelligence researchers in recent weeks about forming a new research lab to develop an alternative to ChatGPT," according to The Information.
In December, the founder of PayPal, Tesla, SpaceX and other ventures warned about the potential risks in the rise of AI tools like ChatGPT, which Musk tweeted as one example of "training AI to be woke."
The danger of training AI to be woke – in other words, lie – is deadly

— Elon Musk (@elonmusk) December 16, 2022
According to the report, Musk — who recently regained his title as the world's richest man — is hoping to recruit a number of top AI researchers, including Igor Babuschkin, who worked at the DeepMind AI unit for Google parent company Alphabet.
It's a reversal of sorts for Musk, who co-founded OpenAI, the company which created ChatGPT, as he now seeks to build a competitor to a company of his own making.
When Grit Capital CEO Genevieve Roch-Decter tweeted about the irony of Musk's warnings about AI posing "one of the biggest risks to civilization" after he co-founded OpenAI, Musk responded that such a development was never his intention.
"OpenAI was created as an open source (which is why I named it "Open" AI), nonprofit company to serve as a counterweight to Google, but now it has become a closed source, maximum-profit company effectively controlled by Microsoft," he replied. "Not what I intended at all."
Speaking virtually at the World Government Summit in Dubai, United Arab Emirates, earlier this month, Musk issued another warning about the urgent need to regulate AI.
"One of the biggest risks to the future of civilization is AI," said Musk. "But AI is both positive or negative — it has great promise, great capability but also, with that comes great danger." 
Musk's warnings are far from new: as far back as 2017, Musk said he hoped the still-nascent OpenAI would help minimize the dangers that AI technology poses on humans as a species.
While pledging to help prevent the world from becoming a real-life "Terminator" film, Musk conceded even then that OpenAI has the cards stacked against it.
"Maybe there's a five to 10 percent chance of success," he said at the time.
His dire predictions sparked somewhat of a backlash from AI experts like Toby Walsh, an AI professor at the University of New South Wales, who said that Musk made an alarmist remark.
"There's a healthy research community working on ensuring that these machines won't pose an existential threat to humanity," Walsh said. "I expect they'll have worked out precisely what safeguards are needed by then."
Subbarao Kambhampati, who teaches computer science at Arizona State University, also described Musk's statements as alarmist. Kambhampati said Musk is likely thinking about a "super-intelligence take-over" situation involving AI, which he described as "far-fetched" in an interview with Inverse.
For his part, Musk has offered solutions to any potential domination of economic activity by AI: the Tesla CEO told the World Government Summit in Dubai in February 2017 that humans must become part machine to be able to interact and keep up with ever-evolving forms of technology, or risk irrelevance.
Musk raised the scenario of mass employment as AI could begin to supplant human work in more and more jobs. As machine-learning and robotics technology improve, "There will be fewer and fewer jobs that a robot can't do better," he said.
The key to keeping humans competitive, Musk added, is "a closer merger of biological intelligence and digital intelligence." 
Humans, according to the billionaire, must close the gap: "It's mostly about the bandwidth, the speed of the connection between your brain and the digital version of yourself, particularly output."
Musk might have had that biological upgrade in mind when he founded Neuralink, a medical device company that is reportedly designing a tool to not only "read" from neural activity but "write" signals into the brain.
At that time, Musk said that the technology was placed inside a monkey's brain and that the animal was able to control a computer through its thoughts. He aspired to have it implanted in a human being by the end of 2019.
That goal was ultimately revised in December when Musk announced he expects Neuralink to successfully develop a wireless brain chip and begin human clinical trials on such a device by mid-2023.
"The reason I created Neuralink long-term as a risk mitigation for digital super-intelligence, in that if we are able to effectively achieve symbiosis with digital intelligence, then … the collective human will is better able to steer things in the direction that we'd like, or even with benign AI, at least go along for the ride," he told The Babylon Bee in a December 2021 interview.
"We're already at this point partially a cyborg … in that our phones and computers and applications are a digital extension of ourselves at this point."