Entire Middle East 'Will Be Destroyed' If ISIS Gains Power Warns Assad as Russia Escalates Syrian Airstrikes, Targets US Allies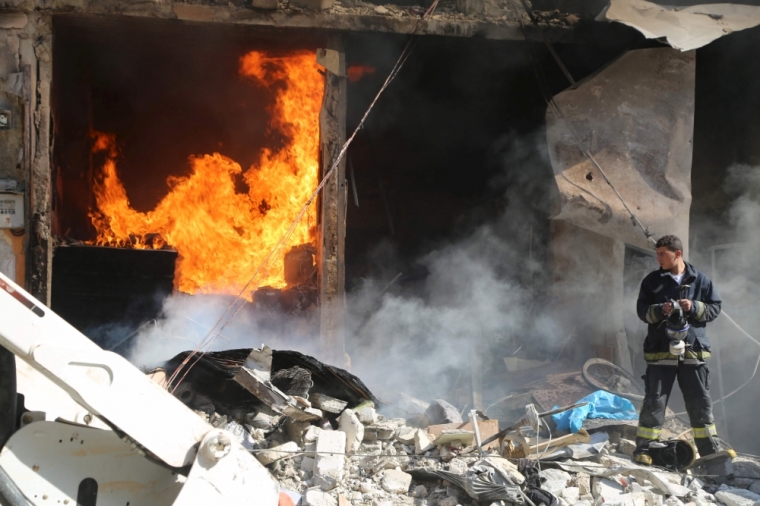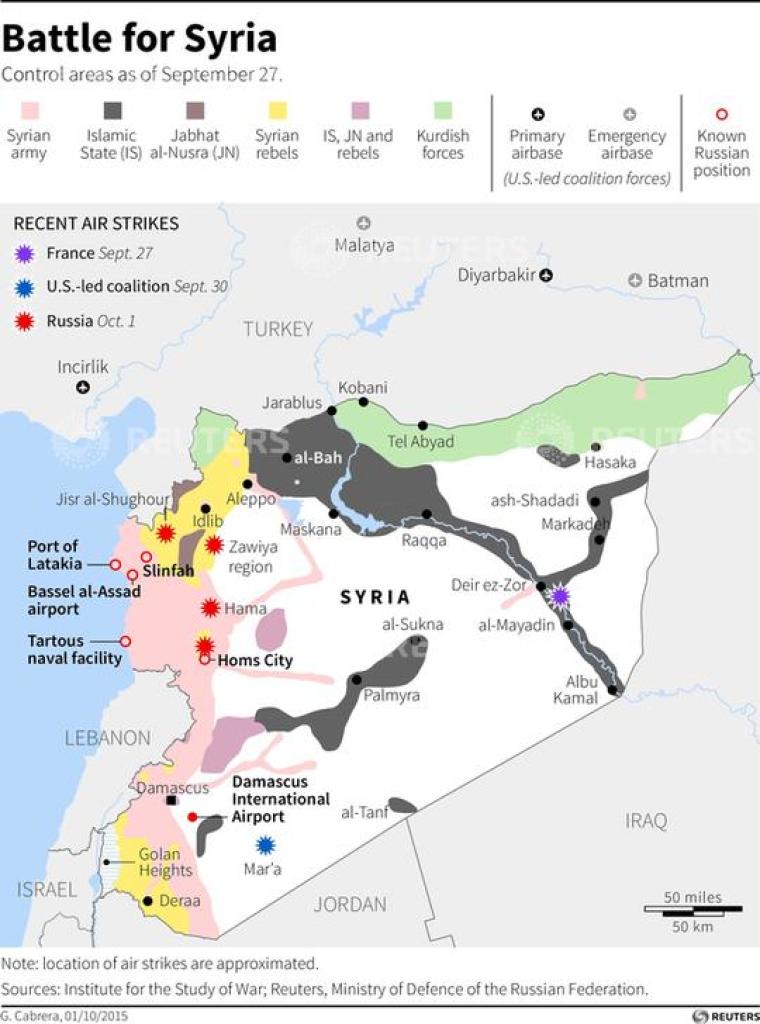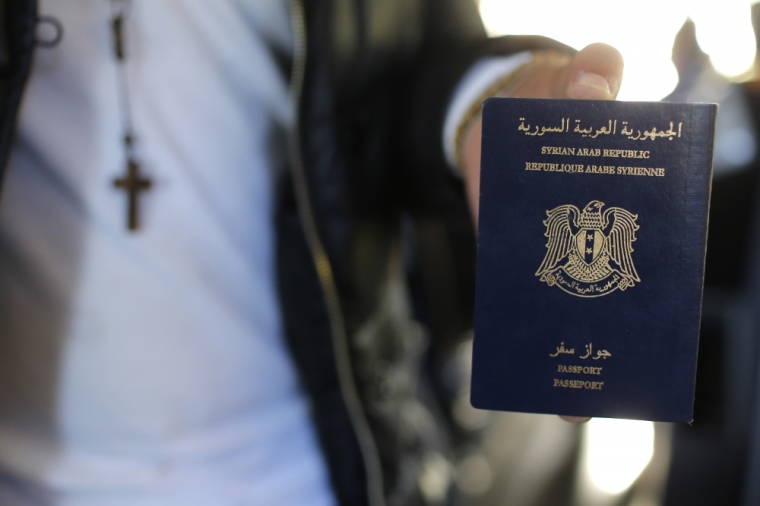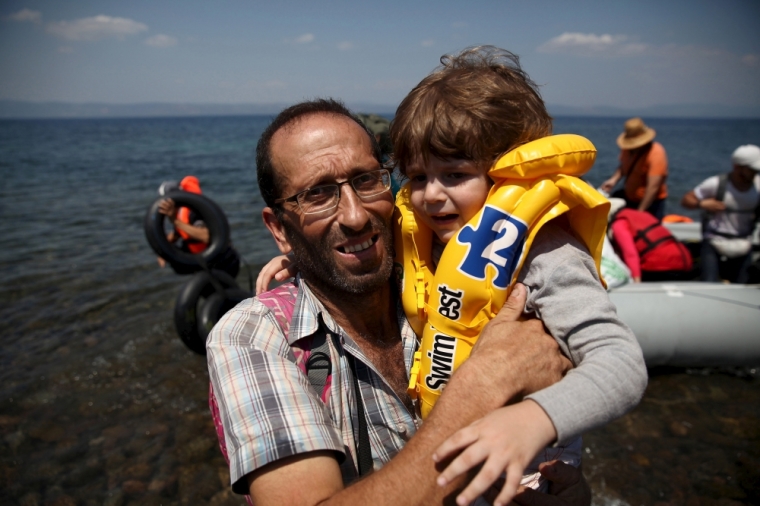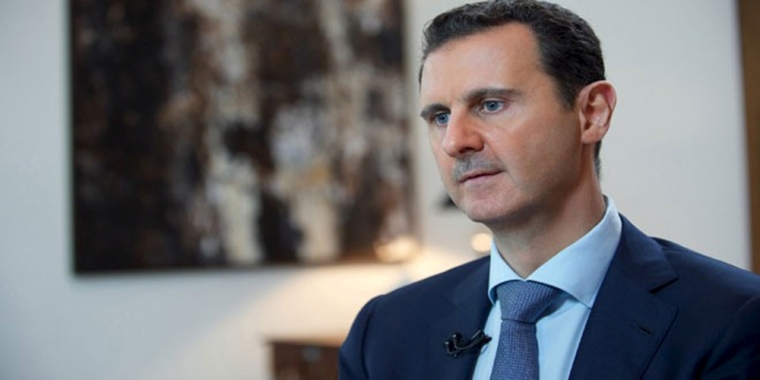 View Photos
Syrian President Bashar al-Assad has warned that unless world powers find a way to work together to address the ongoing war in Syria, the entire Middle East region "will be destroyed." U.S. President Barack Obama has meanwhile launched an investigation into the bombing of a Médecins Sans Frontières hospital in Afghanistan by American jets, which killed 22 people.
Russia began its own airstrike operations in Syria last week, and although Russian President Vladimir Putin is claiming that Russian jets are only targeting the Islamic State terror group, American officials have claimed that Russia is attacking anti-Assad rebels instead, some of whom have received support from the U.S. government.
Assad, who has been locked in a four-year ongoing civil war with various rebel groups, including IS, has welcomed Russia's help, but has criticized the U.S.-led coalition's airstrikes, claiming that they're counter-productive and only help with the spread of terrorism, BBC News reported.
Syria's government has itself been accused by human rights groups, such as the Syrian Observatory for Human Rights, of killing over 5,000 of its own people due to aerial bombardments on rebel-held cities.
Assad said in a recent interview with Iranian state television that unless Syria, Russia, Iran and Iraq find a way to work together in the battle against terrorism, "the whole region will be destroyed."
Russia's defence ministry said on Sunday that it bombed 10 IS targets over the past 24 hours in Syria, and added that its campaign is being expanded.
"As a result of our airstrikes on ISIL [IS] targets, we have managed to disrupt their control system, the terrorist organisation's supply lines, and also caused significant damage to the infrastructure used to prepare acts of terror," the Russian ministry said.
The Syrian National Council, a group that is fighting Assad, said last week, however, that Russian strikes have killed dozens of civilians, including five children, in the rebel-held town of Jisr Al-Shughour — an account Russia disputes.
The U.S. is meanwhile also facing accusations of committing a war crime in Kunduz, where war planes targeted a hospital where alleged Taliban members were hiding. MSF says that 22 people were killed in the bombing, including 12 of its staff, and 10 patients, among whom were three children.
MSF General Director Christopher Stokes disputed U.S. claims that Taliban fighters were hiding in the hospital.
"Not a single member of our staff reported any fighting inside the MSF hospital compound prior to the U.S. airstrike on Saturday morning," Stokes said, according to The Guardian.
"The hospital was full of MSF staff, patients and their caretakers."
He added: "Under the clear presumption that a war crime has been committed, MSF demands that a full and transparent investigation into the event be conducted by an independent international body. Relying only on an internal investigation by a party to the conflict would be wholly insufficient."
Obama has extended his "deepest condolences" to the victims of the bombing, calling a "tragic incident."
"The Department of Defense has launched a full investigation, and we will await the results of that inquiry before making a definitive judgment as to the circumstances of this tragedy," the president said in a statement.
The U.S. continues its airstrikes operations in Iraq, Syria, and Afghanistan, where the Taliban has recently been gaining ground.