Episcopal Priest Suspended For Allegedly Stealing Sermons From Book 'Dynamic Preaching'
An Episcopal priest in Sandwich, Mass., has been suspended from his duties for allegedly stealing several sermons from a book he purchased from Sermons.com.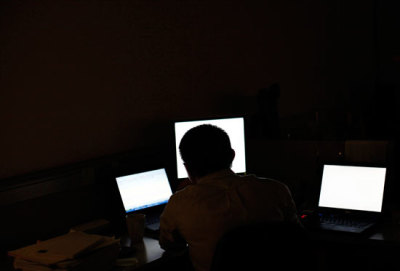 The Rev. John E. McGinn, who has served at St. John's Episcopal Church for two decades, was placed on administrative leave last week after allegations emerged that the 65-year-old priest had plagiarized sermons since 2006 from a book titled Dynamic Preaching. An official with the Episcopal Diocese of Massachusetts told the Cape Cod Times that the Rev. McGinn preached as many as 15 sermons lifted word-for-word from the book.
When he was confronted in 2006, McGinn promised officials that it would not happen again, but the plagiarism allegedly continued. Many of the sermons were published on the church's website and in its bulletins. The "Sermons" page on St. John's Church website appears to have been scrubbed, as there were no sermons available for viewing Tuesday.
McGinn has been the rector of St. John's Episcopal Church, home to more than 300 families, since 1993. He has refused to comment on the allegations, but told the Cape Cod Times: "I'm going to retire. I loved my time at the parish. That's all. I think I did a good job."
Parishioners in the meantime have come forward, highlighting the good works McGinn has done over the years for the church and greater community.
"For 17 years Fr. John McGinn has raised thousands of dollars for local charities and provided pastoral care for hundreds of people on the Upper Cape. Our prayers are with him as the diocese, St. John's Church and Fr. McGinn work to resolve this," said Sean Randall, senior warden of the church vestry.
Sermons.com, which provides numerous resources for preachers that include sermon samples, powerpoint presentations and reference materials, only allows access to Dynamic Preaching via an online subscription. The website is one of many that provides sermon helps if not entire sermons for those in ministry.
Local community members who were asked for their views on the Rev. McGinn's alleged plagiarism were torn on labeling the priest's sermon habits as "wrong," especially if he gave credit to the source of his messages. There has been no indication, however, that McGinn divulged that he had taken pre-written sermons from the Dynamic Preaching book.
Scott McKnight, a New Testament scholar, author and seminary professor who writes the "Jesus Creed" blog at Patheos, recently tackled the issue of preachers using sermons from others.
"I once was in a situation with a pastor admitted to using sermons from sermon sources, and he also said he hadn't thought there was anything wrong with it. What most confused me about the situation was that he was using illustrations from other preachers in the first person — and you really did think these experiences were his," McKnight wrote.
He added, "I've also had a phone conversation with a young pastor who had impossibly high ideals, couldn't live up to them, so he began to swipe sermons from others … then he realized morally he was misrepresenting himself (and God) and repented from it."
McKnight offered six issues he felt were apparent with using unoriginal sermons, such as the practice being dishonest and usually stemming from pastors failing to give themselves adequate time to prepare their own sermons.
Pastor, author and theologian J.D. Greear has also taken on the issue, and shared how he keeps himself in check when preparing messages.
"I don't ever think it's a good idea to preach someone else's sermon… but in those rare times when you feel like you just can't help it, you have to give credit. A sermon is a major thought unit. If it's not yours, you have to acknowledge where it came from," he wrote as his primary point.