Eric Garner Was Speaking for Many By Saying, 'Please, Just Leave Me Alone'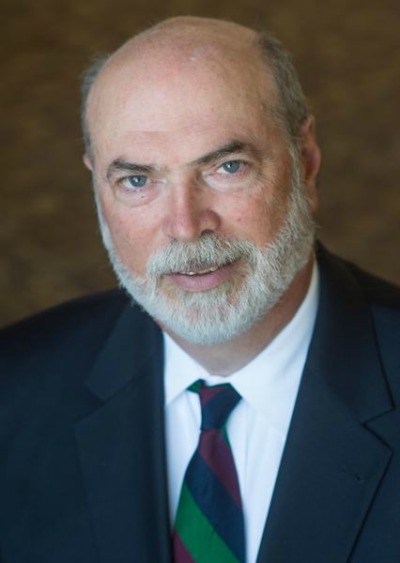 I finished teaching my Finance class last Thursday night about 9 pm. As I headed outside our campus building in lower Manhattan, I heard loud beating of propellers from the police helicopter that ominously hovered overhead. There were at least a dozen police vehicles with flashing blue and red lights nearby. I found myself on the edge of a demonstration at the Staten Island Ferry, just across Battery Park from the campus. People were protesting the decision of the grand jury to not indict a New York City policeman in the homicide of Eric Garner.
The media and racial advocates are focused almost exclusively on the facts of a black man's death from a heart attack following a violent struggle with a group of white police. As a white man who has never experienced racial discrimination of the kind faced by black men (e.g., I've never been stopped by police for DWB - driving while black), the racial overtones of the video encounter of this case do not strike me with the same visceral force as they would to a black man.
I am angered however at the senselessness of the whole tragic episode. Why were the police even involved in this confrontation of a man who was bothering nobody? Mr. Garner was engaged in a peaceful act of enterprise (obviously, not free enterprise), trying to earn a little income to live a little better. How does that threaten public safety, in a way that justifies police force? Selling untaxed cigarettes? Really? Does that call forth the power of the police state? Is the state (and the city - according to Mayor Di Blasio, "the law is the law") so offended by this act of defiance to its over-regulating, over-bearing, and over-taxing ways that police force is called for? Were the neighbors offended by his private enterprise, and called in the police? Did his customers complain?
Does anyone else think there is something terribly wrong here, and it is not with actions by Mr. Garner? The tax hungry state is out of control, using police power to crack down on petty black market sales, to enforce the obscene taxation that created the black market in the first place. The police should be our heroes, protecting people and neighborhoods from thugs, not acting as thugs on behalf of the state.
Mr. Garner spoke for every liberty loving American when he spoke to the police shortly before they put him in the chokehold that would lead to his death. He said, "I'm minding my business, Officer. I'm minding my business. Please just leave me alone."
That's a polite way to say "Don't Tread on Me". RIP, Mr. Garner.
Dr. Gordon Boronow is a professor at Nyack College.