Evangelicals Must Respond to #MeToo With 'Grace and Love': Christian Author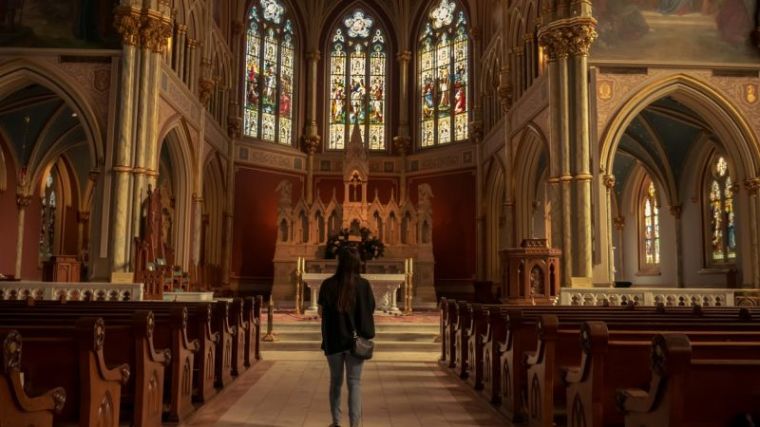 Evangelical churches must respond to the revelations of the #MeToo movement with "grace and love," according to a Christian author and activist.
"I hope that victims and survivors are finding community, they are finding safety, and they are finding that they have opportunities to tell their story and to be believed," Kathy Khang, writer and director of Campus Access Initiatives at InterVarsity Christian Fellowship, told National Association of Evangelicals President Leith Anderson.
"I hope that they are experiencing a degree of relief as things across culture come to light and that there are individuals and churches that are entering into a time of confession as opposed to a time of further accusation." 
Anderson noted that "we're living in a time of both confrontation and confession — a time that's focused on openness about ways women have been abused and mistreated."
"You and I can talk about this theoretically, but there are people who are hearing our voices right now who deal with this specific situation and they're looking for some kind of guidance, hope, a direction to go."
Khang said she believes that the response from church leaders and congregants should be "one of grace and love, particularly for the victims and survivors of sexual abuse and sexual harassment in the Church where the conversations around power should be happening but have not."
She also said that she hopes churches weathering allegations of sexual misconduct would "surround both parties with the necessary support that they need," arguing that the world "needs to see" the church engage in "public times of confession."
"It's part of the Gospel that we claim and proclaim, that God moves us into a time of confession," continued Khang. "There is forgiveness for us, and for us collectively as a church."
"It would be amazing to see how churches could come around survivors and also continue the conversation with their young adults and their youth. Because this isn't just a problem that focuses on grown adults, but it's also tied to the way in which we are teaching our children."
While beginning with revelations of sexual misconduct within Hollywood and politics, the #MeToo movement has also come to churches.
Earlier this year, the Southern Baptist Convention garnered controversy over what many considered improper handling of sexual abuse allegations at seminaries affiliated with the SBC.
Paige Patterson, a former SBC president, had to resign from his position as president of Southwestern Baptist Theological Seminary amid multiple accusations that he failed to report incidents of sexual assault and abuse.
Later, the board of trustees at SWBTS voted to cut all ties to Patterson, including the previously agreed upon positions of president emeritus and theologian-in-residence.
Southern Baptist Theological Seminary President Al Mohler wrote a column arguing that the SBC was experiencing "its own horrifying #MeToo moment."
"The judgment of God has come. Judgment has now come to the house of the Southern Baptist Convention. The terrible swift sword of public humiliation has come with a vengeance. There can be no doubt that this story is not over," wrote Mohler.
"The #MeToo moment has come to American evangelicals. This moment has come to some of my friends and brothers in Christ. This moment has come to me, and I am called to deal with it as a Christian, as a minister of the Gospel, as a seminary and college president, and as a public leader. I pray that I will lead rightly."