Evangelist Acton Bowen's Wife Files for Divorce After Child Sex Charges; 2 Board Members Resign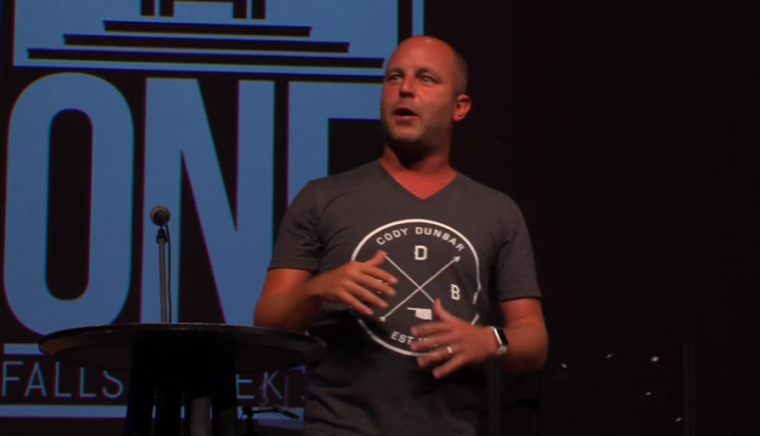 The wife of Alabama evangelist Acton Bowen has filed for a divorce after her husband was arrested last week and charged with sex crimes involving a minor. Meanwhile, two board members have resigned from the ministry Bowen founded.
Citing court records made public last Friday, local news outlets report that 29-year-old Ashley Nabors Bowen filed for divorce from her 37-year-old husband in Etowah County court.
The couple had been married since 2017 and lived together up until the evangelist was arrested last Wednesday on charges of second-degree sodomy, enticing a child to enter a vehicle or house for immoral purposes, and second-degree sex abuse.
Bowen, the founder of Acton Bowen Outreach Ministries, is accused of engaging in sexual activity with a young male that police say is between the ages of 12 and 16, and a family acquaintance.
According to a local ABC affiliate, Ashley Bowen claimed in her divorce filing that she feared for her safety.
On Friday, a county judge granted her immediate temporary exclusive possession of the couple's home. Additionally, the judge barred both the husband and wife from making any contact intended to harass or threaten the other.
The news station reports that Bowen was released on bond and that he has retained the same criminal defense lawyer who defended former Alabama Chief Justice Roy Moore's son in a 2014 drug possession case — Richard Jaffe.
Bowen, who has denied the charges, is scheduled to have a court hearing on May 1. AL.com reports that court records indicate that Bowen engaged in sexual intercourse with the teen and enticed him to get into a 2010 Jeep Wrangler.
"I have not done what I am accused of and have not acted inappropriately in any way,'' Bowen said in a statement released last week. "I believe the truth will stand and I will be vindicated of this false accusation. We ask that each of you keep everyone involved in this process in your prayers."
The divorce filing notes that Ashley Bowen "has fully cooperated with law enforcement with regards to any information requested from her related to the investigation of the crimes for which (Acton Bowen) is alleged to have committed."
"She fears for her immediate safety from (her husband) and any third parties that may attempt to contact (her husband) as a result of the crimes for which he has been alleged to have committed," the court document states.
According to AL.com, Bowen is now living with other family members.
AL.com additionally reports that two board members of Acton Bowen Outreach Ministries have resigned in the wake of his arrest. One of those who resigned is Trenton Garmon, who worked for Moore during his unsuccessful campaign for U.S. senate in 2017.
"I will ensure that the retained accountant for the Acton Bowen Outreach is aware of my and Josh Dodd's resignation[s]," Garmon told AL.com. "My hope from this is that the message of the man that Jesus Christ is, God's son, died and rose from the grave is not be (sic) maligned in the minds of those he shared the [G]ospel with by the misunderstandings or mistakes of the man. We will be in prayer for him and all others involved in the legal process."
In addition to his ministry, Bowen also worked with youth at Whorton Bend Baptist Church as many as three Wednesdays a month, according to The Gadsden Times.
At last Wednesday night's service, local school resource officers, a school counselor, police department officials and officials from the Etowah Baptist Association were present to offer support to children who wanted to talk about the situation with Bowen.
Pastor Joey Jones told The Gadsden Times that a couple students talked with counselors and law enforcement following the service.
"Our God is bigger than the failures of any man, or any woman," Jones was quoted as saying during the service. "Salvation isn't about a youth pastor or a pastor. It's the grace of God that saves you."