Ex-Mormon Shares Testimony: 'Jesus Was All I Needed'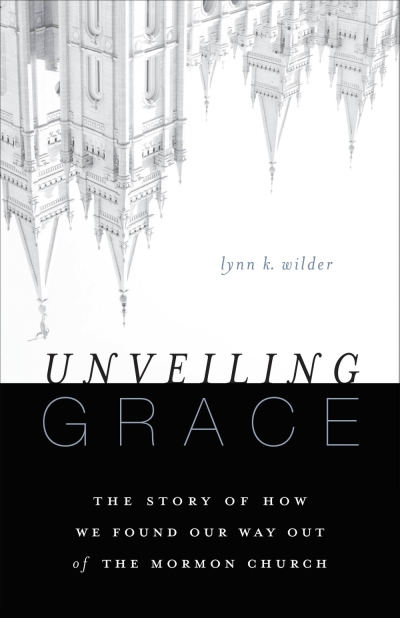 While on his 2-year Mormon mission in Orlando, Fla., Micah Wilder found Jesus and accepted the Gospel, which led him to leave the Church of Latter-day Saints. Now, as the drummer for the non-profit Christian ministry band Adam's Road, Wilder shares his testimony with The Christian Post.
"The gospel of Mormonism is very burdensome," Wilder told CP. In the Church of Latter-day Saints, "you're seeking to prove your worthiness to God. But in the Christian Gospel, God sent Jesus to die for us while we were still sinners."
Wilder grew up in the Mormon Church and became zealous for it at an early age, striving to outdo his peers. But early on in his 2-year, full time mission trip, he met a Baptist minister, who encouraged him to read the Bible.
"After I shared the Mormon gospel, if you will, he then shared the Gospel of the New Testament, the Gospel of Christ, and encouraged me to read the bible as a child," Wilder explained. Originally planning to prove the pastor wrong, he delved into the scriptures, but found something very different from what he had learned as a child.
"The gospel that I was teaching in the Mormon Church was not the Gospel of God," he argued. In particular, Mormons do not believe in the all-sufficient sacrifice of Jesus Christ on the cross.
"We believe that Jesus Christ came and died for our sins, but that was only the first step," Wilder explained. The Mormon Church also required works and ordinances, following special commandments, to deserve God's grace.
"Jesus was our savior, but he can only become our savior after we proved our worthiness to him through our works," the ex-Mormon said. In the New Testament, however, Christians do not earn their salvation, but gain it through the gift of God, by faith.
Wilder paraphrased Titus 3:4-5, noting that Jesus saved us "not because of works done by us in righteousness." Rather, Ephesians 2:8-9 proclaims the exact opposite, as the ex-Mormon noted. "For by grace you have been saved through faith. And this is not your own doing; it is the gift of God, not a result of works, so that no one may boast."
Wilder called the gospel of Mormonism burdensome, but explained that Jesus had borne that burden for him. He described a great liberation – his chains were unshackled – from all the laws and restrictions of religion.
Three weeks before his 2-year mission was to end, Wilder accepted Jesus Christ as the only way to salvation. At that time, he was supposed to give a testimony to his fellow missionaries to explain how the last two years had strengthened his faith in Mormonism. Instead, Wilder told a large group of Mormons that he had "lost all faith in religion but had found faith in Jesus."
The authorities cut his mission short and sent him home, but one of his fellow missionaries heard his words. Wilder recounted how Joseph Warren, now the lead singer for Adam's Road, recorded this event in his journal, and eventually came to know Jesus through it.
Wilder's conversion blossomed, leading his family also to accept Jesus. His mother, Lynn Wilder, wrote a book about her testimony, called Unveiling Grace: The Story of How We Found Our Way Out of The Mormon Church. She explained that Micah's conversion first led her to question the Mormon faith and eventually to leave it for Jesus.
Wilder said that his band, Adam's Road, frequents areas with large Mormon populations, such as Utah, Arizona, and Colorado. "We love the Mormon people and we want them to come into this marvelous relationship we have with Jesus Christ," he said.
Wilder is currently touring with the band in Los Angeles, California.
On the web:  http://www.adamsroadband.com/