Ex-Pro Wrestler Lex Luger on Finding God After Wild Life of Drugs, Prison, and Paralysis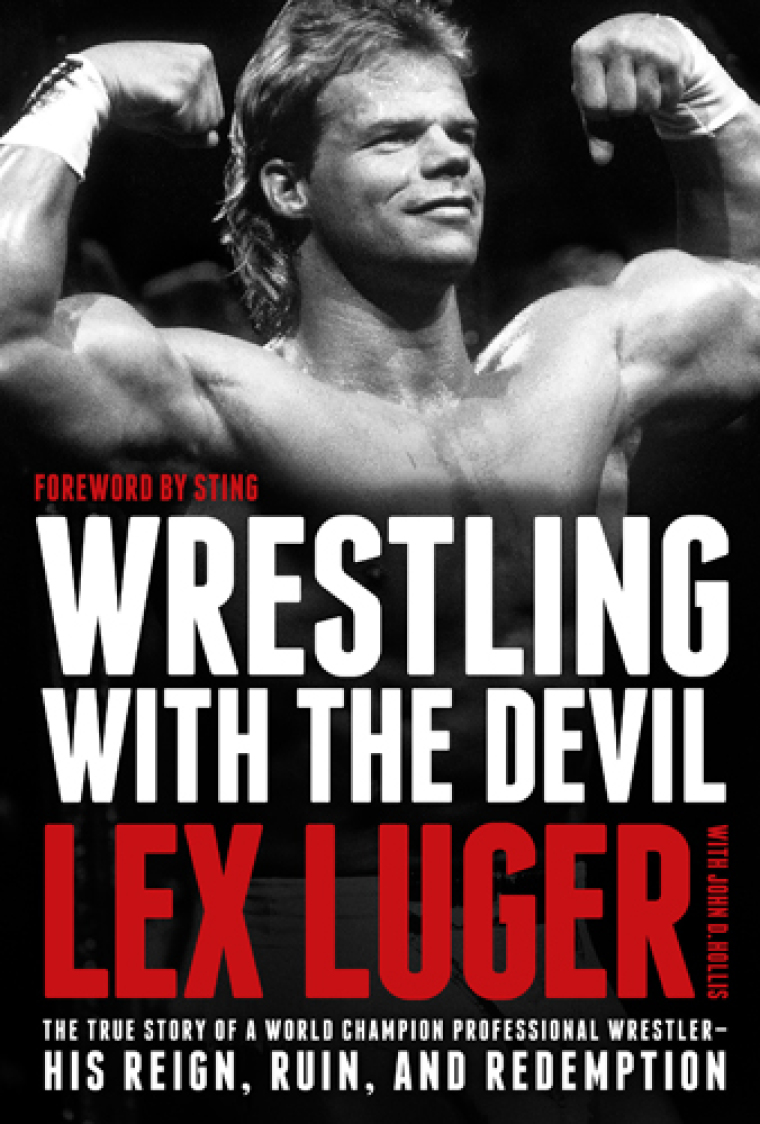 Former pro wrestler Larry Pfohl, better known by his ring name "Lex Luger," rose to fame as a world champion, but fell hard into addiction, prison, and paralysis before discovering new life in his weakest moment.
"I used to be known as one of the strongest guys on the planet," he told The Christian Post in a Wednesday interview. "I thought surrendering was a weakness, instead it's the strongest thing a man or a woman can ever do, to acknowledge our Creator who's in control of all things."
His upcoming book, Wrestling with the Devil: The True Story of a World Champion Professional Wrestler – His Reign, Ruin, and Redemption, chronicles his story.
"My life was full of money, full of women, full of drugs and alcohol, I had played before packed arenas, I had everything the world had to offer, and then it all came crashing down," Luger said in a trailer for the book.
The former wrestler recalled how his arrogant self-reliance led him astray, and described his self-centeredness as "humanistic achievement influenza, it's a disease."
This pride drove him to face adversity on his own, Luger said. And it took a series of crises before he turned over the steering wheel to God. "I gave up my family, my friends, including Miss Elizabeth, who died in my arms, tragically," he said, referring to his divorce with his wife Peggy and the death of his live-in girlfriend and manager, Elizabeth Hulette.
After her death, he served time in prison, and met Pastor Steve Baskin there. A friendship focused on body building eventually led Luger to consider the brokenness of his life, which had become "a total train wreck and disaster," he said. "I didn't think even I could fix it anymore, as confident as I was."
After a sermon focused on Matthew 7:24-27, the wrestler finally decided to seek another way. "My life was all built upon the sand, not the Rock," he said. In his testimony, Luger recalled feeling the presence of the Holy Spirit as soon as he prayed for forgiveness.
Like Jacob wrestling with God, "The Total Package" admitted that he kept struggling with his pride. Even after surrendering to God, he kept pushing himself. "I still was really wanting to hang on to having a 27-year-old physique." He ended up inflaming his spine and becoming paralyzed from the neck down.
"It was a very humbling, come-to-Jesus moment when I was paralyzed" on the floor of a hotel room in San Francisco, he said. At the Shepherd Center, an Atlanta, Ga. institution dedicated to spinal research, the doctors prepared him for a life of paralysis. This "was a great spiritual time of growth," he told CP, and it demonstrated "how really reliant we are on God for everything."
"Hopefully, most people out there won't have to get paralyzed to realize that," Luger said. He mentioned Saint Paul's struggle with the "thorn in his flesh," in 2 Corinthians 12:9-10. The former wrestler paraphrased God's message, "My strength must be exemplified in your weakness, buddy!"
Miraculously, the broken wrestler, former addict, and new Christian healed from his spinal injury and slowly regained the use of his entire body. As he healed, Luger turned his efforts toward inspiring others in the Shepherd Center. "I am a proud volunteer at the Shepherd Center," he noted, also mentioning his work in health and wellness counseling.
He is also working with a new nonprofit organization, called the World Wrestling Outreach. Luger said the goal is to "get some young, Tim Tebow types into the wrestling industry." He praised God for redeeming his past.
Some wounds may never heal, however. Luger shared his hope for a future reconciliation with his ex-wife, his son and his daughter, but mentioned that even for King David, some decisions carried consequences for the rest of his life.
The former wrestler said that every morning, he prays, "God, less of me, more of you," and encourages everyone to follow God's priorities: "Jesus, others, and then you."