Ex ROC Pastor Facing Criminal Sex Charges to Preach Sermon With Controversial List of Virginia Preachers
Geronimo "Pastor G" Aguilar, founder of a Richmond megachurch who facing multiple sexual assault charges and was disqualified from leadership because of multiple extramarital affairs, is expected to preach with six other pastors at a Good Friday service, and some of them were shocked to discover this.
A flyer featuring the Good Friday service, themed "Rush Hour to Calvary" at Cedar Street Baptist Church of God in Richmond, Va., was first highlighted by WTVR Monday night. The flyer is headlined by Cedar Street pastor Anthony M. Chandler as host and features seven pastors including Aguilar, noting that it will be: "Seven sayings, seven preachers, seven minutes each."
The Christian Post first reached out to the Cedar Street Baptist Church for comment on Aguilar's inclusion Wednesday, and a representative of the church confirmed that he will be a part of the event and that she knew him personally. When asked why he was a part of the event in light of his current legal troubles and sullied reputation, the representative promised to get back to us but did not return a call at the time of publication.
Aguilar is facing seven felony charges in Texas for allegedly sexually assaulting two sisters who were younger than 14 at the time of the crimes.
A Times Dispatch report in January also noted that the ROC church learned that their founder had several extramarital affairs within the church and in the Richmond community after he was charged last year.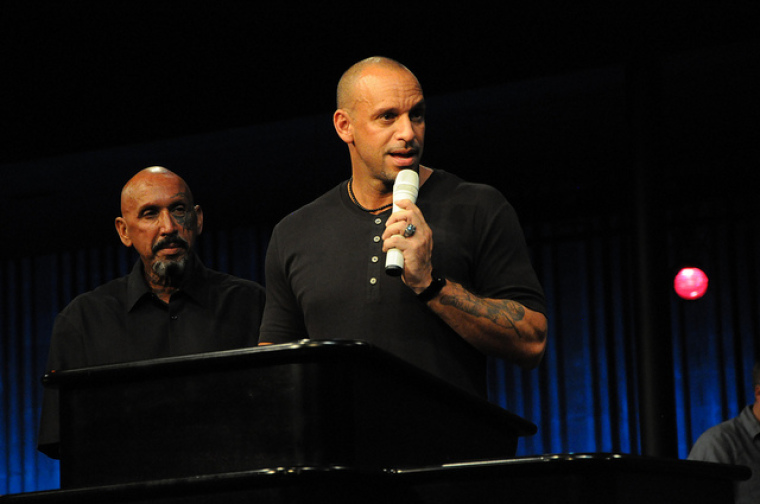 "After our former pastor was arrested related to charges in Texas, the board of directors became aware of his multiple extramarital affairs with members of our church and community," the church said in a statement noted in the report.
"This biblically disqualified him from the office of pastor and leadership of the ROC in any capacity. The board of directors is committed to providing godly leadership at all levels of ministry."
CP also reached out to the other pastors on the flyer for comment and received mixed reactions.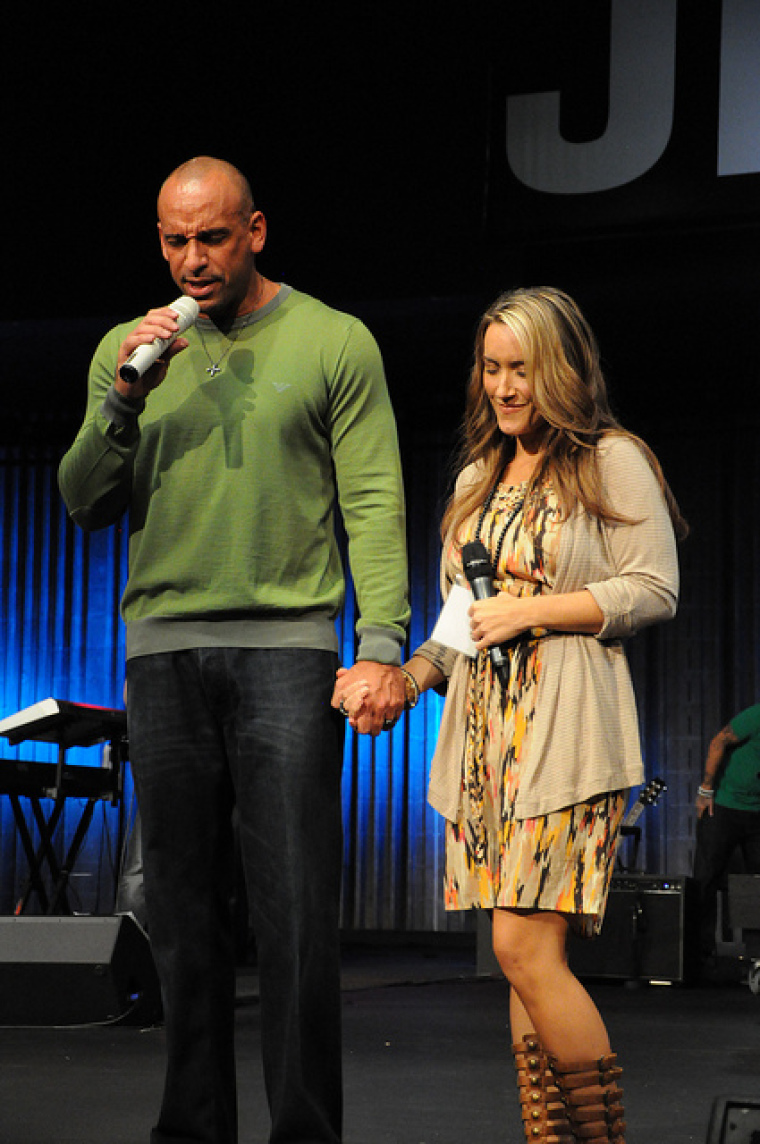 Pastor Emory Berry of Fourth Baptist Church said as far as he knew none of the other pastors on the list knew who else was on the list to preach.
"I knew that there were going to be seven speakers on that evening but I was not given the information as to who the others were going to be," said Berry. "To be honest, I didn't know who the persons were until yesterday when the other news came out."
He said he needed to look at all the facts before making a decision on the event.
A representative of pastor Tyrone Nelson's Sixth Mount Zion Baptist Church said he will no longer be a part of the event because "he was placed on the poster without his knowledge." He was unable to speak personally to CP Wednesday, because he was in the middle of a Bible study.
When CP contacted Morning Star Baptist Church to speak to pastor Tyrell Brown, who is listed as a pastor at the church and is named as one of the seven speakers on the event poster, the church refused to say whether he's their leader or even if he's still affiliated with the church.
A 2007 Times Dispatch report highlights pastor Brown's past criminal behavior and the cantankerous and litigious relationship he with the flock.
Unreturned messages were left for the other pastors on the list: Rev. Roscoe D. Cooper, Rising Mount Zion Baptist Church; pastor Alvin T. Armstead Jr., First Union Baptist Church and the lone woman on the list, pastor Deborah Martin of New Chestnut Baptist Church.