Exclusive Interview: Fox News Anchor Gretchen Carlson on Acting Debut in 'Persecuted,' Longtime Faith, and Making a Difference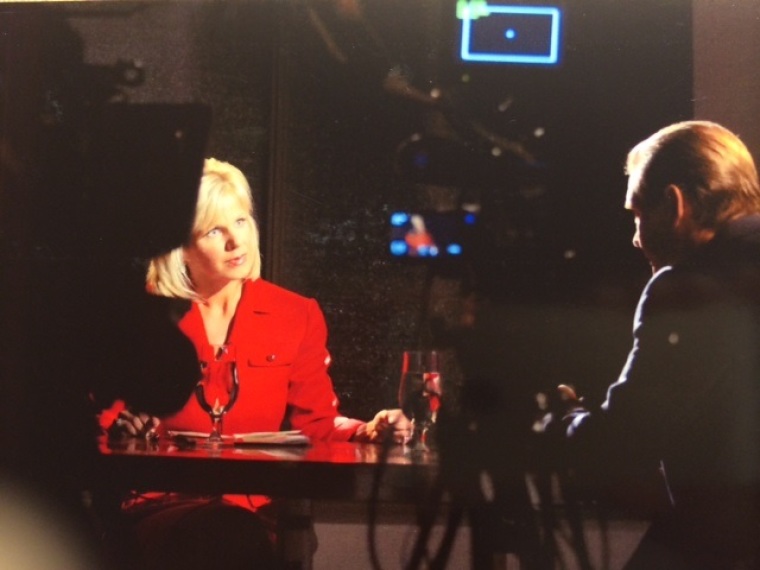 Fox News anchor Gretchen Carlson of the cable network's "The Real Story" has recently taken hits from film critics for her acting debut in "Persecuted," a new movie about a preacher-turned-fugitive who is framed for murder.
"I'm just cracking up at the critical reviews," she told the Hollywood Reporter. "The way in which they write the criticism is so transparent, because they automatically hit me for who I am."
The Christian Post recently interviewed Carlson via email to talk about the movie, her faith, and journalism. The interview is below.
Christian Post: What led you to do the movie "Persecuted?"
Gretchen Carlson: The writer/producer/director of the film contacted me about 15 months ago and asked if I'd like to be in a movie. I said, "Me?" It was something I'd never done before and after Fox said it was OK I was really excited about it. I'm a big believer in trying new challenges no matter how old a person is! And it was a great opportunity to do that. The experience was totally different than LIVE TV which I do every day and have been for 25 years. Actors come on my TV (The Real Story 2-3 ET) and say, "How do you do LIVE TV? Isn't it intimidating?" And I always say, "No. It's what I'm so used to from being a concert violinist as a child and a former Miss America having to always think on my feet and give so many speeches off the cuff and of course being in TV for so many years.
Well, now I can ask the same thing to them, "How do you do this acting thing all the time?" Hah! In LIVE TV you do it and move on to the next day. With acting everything just has to be perfect and there are so many takes. And I found you really have to learn the other actors' lines because unlike a conversation on LIVE TV that isn't scripted most acting is! I had to know when the other characters were going to stop talking so I knew to start talking. I also was excited about the movie because of the storyline. The movie is a political thriller but it focuses on the freedoms we sometimes take for granted – freedom of speech and freedom of religion.
CP: What would you like movie goers to come away with from this movie?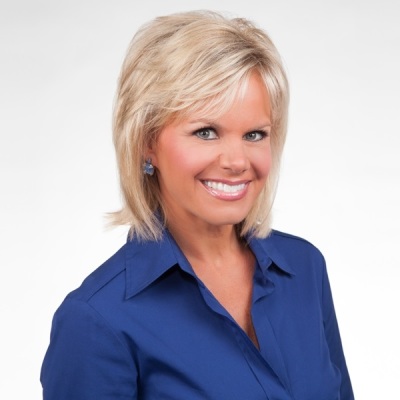 Carlson: Other than being entertained, I hope movie goers will take a moment to think about our freedoms in our great nation. Often times we don't realize something is gone until it really is so that's important. The movie is obviously fiction but at least in the news business I'm reporting on stories of religious freedom under attack in society, whether it's a lawsuit to take GOD off of our money, or out of the Pledge of Allegiance, or not allowing a graduating senior to say the word "God" in a graduation speech.
I'm in favor of tolerance for all faiths but it seems Christianity is easier to attack than other religions with not as many repercussions. My grandfather was a minister and he used to tell me it was good to have adversaries in the world – people who didn't believe – to keep us on our toes. I believe that.
CP: Can you tell us about your coming to faith in Jesus?
Carlson: I have been a believer for as long as I remember. As I mentioned, I grew up in a religious family. My grandfather grew up in a dirt floor house in Southern Minnesota after his family came from Sweden and he was the first person in his family to go past the 7th grade. When he started at Zion Lutheran Church in Anoka, Minnesota as the senior minister, there were 850 members. He would visit every family in town and tell them he was selling insurance for eternal life! When he retired after 34 years at that church the membership was 8,500, making Zion the 2nd largest Lutheran Church in America. So, I learned both how to be a Christian and how to persevere from my grandfather. He married me, baptized my first baby and died three weeks before my second baby was born. I was a musician as a child so I spent a lot of time in the church growing up – performing at our three morning services. I also sang in the church choir and eventually taught Sunday school (I still do with my husband now!). My parents also sang in the church choir and my mom taught Sunday school for decades and my dad served on the church board.
My dad used to tell me that people would know I was a Christian by the way I acted more than the words I would say. I've never forgotten that. My faith is something I've never questioned. Which is interesting because the nature of being a news reporter is to ask a lot of questions and be skeptical! It's always been my foundation and has never wavered, which is comforting to me with all of life's trials and tribulations whether it was getting fired from my job in Cleveland or struggling initially with infertility. I am a big believer in the passage from Luke: "To whom much is given much is expected." So, I am the first to give back; whether it's of my time at church or to help young people interested in getting into the TV business or teaching my children the same lessons.
One of the most moving experiences of my life was when my then 10-year-old daughter Kaia – an accomplished pianist – gave a solo recital last May to honor the victims of the Sandy Hook shooting tragedy. She had prepared 11 classical pieces and told me, "Mama, I only want to do a recital if I can help somebody." She raised $10,000 for the charities of two of the little girls killed. I was a very proud mom.
CP: What is the most difficult thing for you in being a journalist?
Carlson: The most difficult part of being a journalist is wanting to tell everyone's story! And on the national scene, you have to choose stories that are suited to a national audience. Also for me, it's difficult to not be emotional when interviewing people. The art of a great interview is to always listen.
CP: What's the most gratifying thing for you in being a journalist?
Carlson: The most gratifying thing is when I make a difference. Last week, "The Real Story" viewers donated more than $50,000 to a group sending much needed supplies to our troops overseas. Another veteran's baby needed life-saving brain surgery for her baby and her insurance wouldn't pay for it but after our interview they did! Those are just two examples from the last two weeks!
CP: You've taken some hits for your acting debut in "Persecuted," what's that about and what have you learned from the experience?
Carlson: I took hits in movie reviews specifically because I work at Fox. Lots of anchors and TV hosts have been in movies and they are barely mentioned in the reviews. But when I'm in a movie I'm in the first lines of the reviews and not in a flattering way! It would have been one thing to criticize my acting ability (I'm a novice!) but to just take the easy slam because of where I work was pretty dumb. I'm used to it as a former Miss America when my resume of concert artist, valedictorian, honors graduate from Stanford who also studied at Oxford went out the window after I won. So I have thick skin.