'Exodus: Gods and Kings' Beats Out 'Hunger Games' at Weekend Box Office Earnings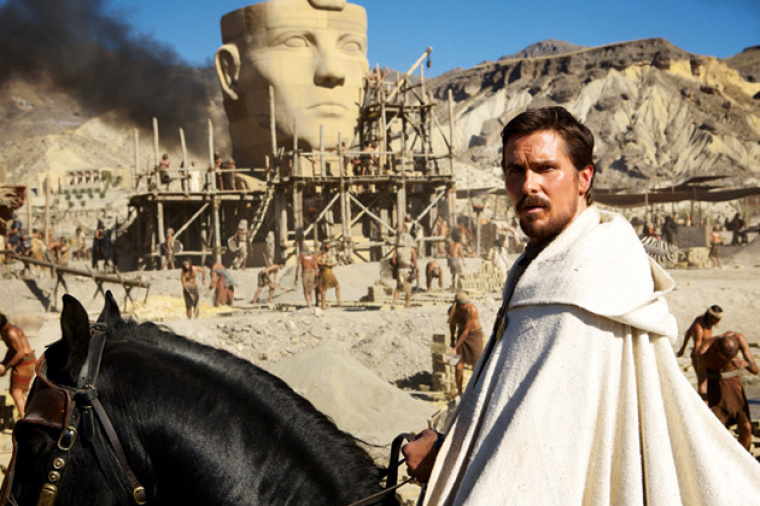 "Exodus: Gods and Kings" starring Christian Bale outdid "The Hunger Games: Mockingjay - Part 1" during its opening weekend at the box office.
The Ridley Scott-directed biblical epic opened in 3,503 locations across the U.S. and earned a total of $24.5 million at the box office, according to Variety. "The Hunger Games: Mockingjay - Part 1" opened last month and has earned over $200 million worldwide, but the Jennifer Lawrence-starring flick was finally knocked from its top position at the box office following the "Exodus" premiere.
The 20th Century Fox and Chernin Entertainment production is expected to perform well overseas with lead actors including Bale, Sigourney Weaver and Joel Edgerton attracting moviegoers.
In comparison to other religious themed films recently released, "Exodus" fell short. Last year's "Noah" earned $43.7 million in its opening weekend, while "Son of God" raked in $25.6 million. The highest-earning religious film ever, "The Passion of the Christ," earned $83.8 million in its opening weekend.
The box office earnings of "Exodus" come as a surprise since the film has garnered lukewarm reviews from critics. On Rotten Tomatoes, the film has an average rating of a mere 2.9 out of five stars. Also, Care2 waged a boycott against "Exodus" for racist casting, but the film's debut audience was 18 percent Hispanic and 20 percent African-American.
"We got the religious audience, but the opening was much more diverse than just that," said Fox executive vice president of theatrical distribution Spencer Klein, according to Variety.
Meanwhile, other films at the box office this weekend included Chris Rock's "Top Five" which grossed $7.2 million after its debut in 979 theaters. "Penguins of Madagascar" took home $7.3 million this weekend, while "Big Hero 6" earned $6.1 million.