Facebook Bans Activist Mommy Again for 'Hate Speech,' Claims It Was 'Mistake'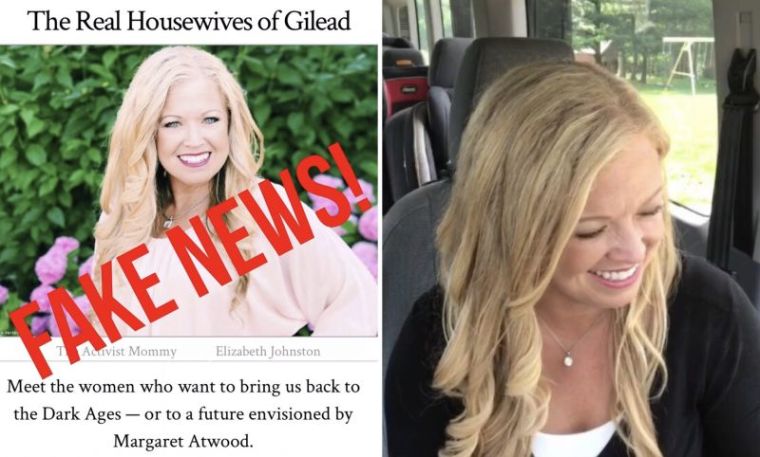 Facebook again blocked a Christian vlogger known as the Activist Mommy for "hate speech" this week but now says its actions were a "mistake."
Elizabeth Johnston, an outspoken Christian mom who frequently opines on touchy social issues and has approximately 600,000 Facebook followers, was barred from accessing her public figure page Wednesday.
Johnston believes it's further evidence of Silicon Valley's hostility toward certain voices.
She explained in an email to The Christian Post Thursday that when she tried to post something the day before she was disallowed from doing so and Facebook took her through a process of clicking through warnings accusing her of "hate speech," which she screen shot and sent to CP. 
"They didn't provide any evidence of what post or comment I made that they deemed to be hate speech," Johnston explained.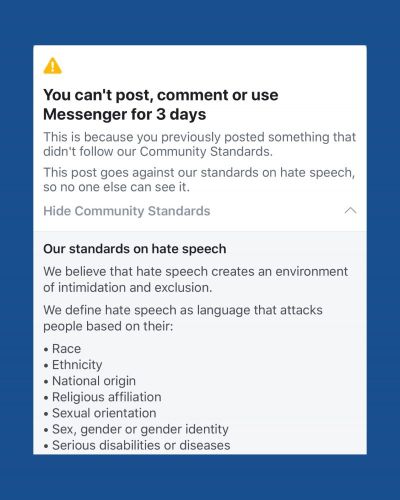 "They only said I had committed hate speech and therefore couldn't post, like, or respond to people through FB Messenger for three days. The screens prompted me to either accept their decision or ask them to review it. Of course, I asked them to review it, but users typically don't hear back from that automated system again when they attempt to appeal Facebook's decision."
Johnston decided to cash in on a privilege many Facebook users do not have: two contacts at Facebook. She emailed them to ask them to research why she was barred from posting. Johnston received a response the following day telling her that one of her posts was mistakenly flagged and deleted; the post was summarily returned to her page.
"I am very grateful to have that personal contact inside Facebook, but it's upsetting to see so many conservatives and Christians who don't have those insider contacts getting banned and discriminated against and having no recourse. That's not right," she commented.
Johnston updated her followers Saturday, having heard from Facebook, who told her that her post was "mistakenly flagged" by one of their detection systems. 
"Remember how Facebook banned me from my platform for 'hate speech' this week but couldn't tell me what I had posted that was hateful? Guess I wasn't so hateful after all. They apologized.
This is not the first time the social media giant has barred Johnston for voicing her opinions on the site.
In February 2017, she was barred from Facebook for three days for comments about homosexuality, citing scriptural references, but did not call anyone derogatory names.
"It would be one thing if Facebook said, 'We're liberals. This is our page and we can do whatever we want. It's our property.' I would appreciate that at least they were being honest and transparent," Johnston told CP at the time.
"But no, they lie and say 'we're unbiased.' But when Christians report nudity or pictures of Donald Trump assassinated with a bullet through his head, we get responses that say, 'This does not violate Facebook's community guidelines' and the post remains.'"
When her account was unfrozen Johnston said that she re-published her thoughts on the Bible's condemnation of homosexuality only to have Facebook remove the post again and refreeze her account for another week.
The social media giant continues to be accused of suppressing and censoring conservative-leaning and Christian voices.
"We're being heavily censored on @Facebook. Our last 9 posts are reaching 0 of our 3 million followers. At least two videos were deleted last night for 'hate speech' including our recent video with @ConservativeMillen," tweeted PragerU on Friday.
The conservative group subsequently updated their followers on Twitter that they were no longer being blocked from the public.
"We will keep you updated if we get any information from Facebook as to why two of our videos were removed as 'hate speech' and why 9 straight posts were not viewable to the public. Also, it appears that one PragerU employee who is a page administrator is being personally targeted and still not allowed to post on behalf of PragerU," the group said.