Family Gets Closure After Man Touched by God Confesses to Nearly 25-Y-O Murder
Family Gets Closure After Man Touched by God Confesses to Nearly 25-Y-O Murder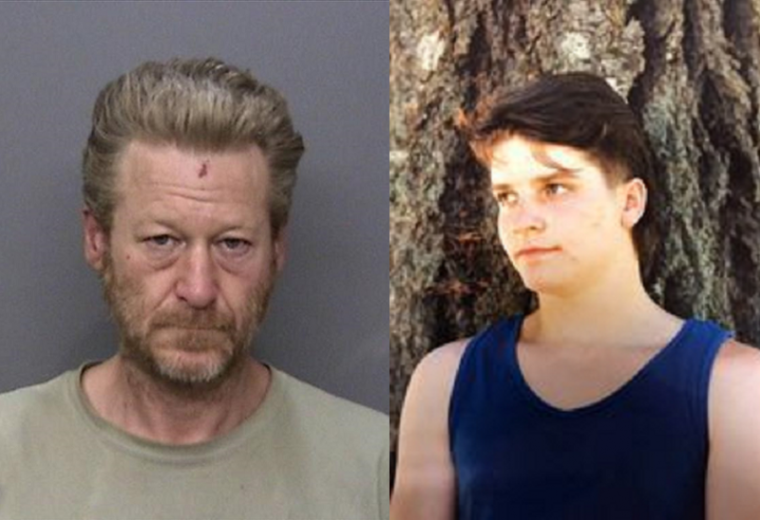 A 44-year-old man who says his life has been changed by the Lord confessed to police in Shasta County, California, that he murdered a man nearly 25 years ago and wanted to do "the right thing" after suffering through a guilt-ridden life.
"God and Christ and these things that have happened over the course of 25 years have pushed me and pushed me to do the right thing," Brian Keith Hawkins told KRCR prior to turning himself in last Tuesday. "I know the wrong can't be changed but this is the closest I can come to doing the right thing."
Hawkins and his accomplices, Shanna Culver, 46, who was his girlfriend at the time along with Curtis Culver, 45, were all arrested on charges related to the death of Frank Wesley McAlister, 20, in 1993. Redding police told the station that McAlister, who had recently received a settlement, was killed in a robbery gone bad.
According to reports, Hawkins and his accomplices lured McAlister to Shingletown pretending that they would sell him methamphetamines. They reportedly robbed him and then Hawkins and Curtis Culver stabbed him to death. His car was later dumped at a local Costco.
Hawkins told KRCR that his life since the murder has been a living "nightmare."
"Horrible, horrible, horrible, absolute horror, absolutely horrible since that day. Every minute of every day has been a nightmare. It's kind of weird, Frank never got to have a life, but we were teenagers and now I'm 44 and still haven't even had a life, and now most likely won't anyway," he said.
Weeping at what he had done, Hawkins said he was "blind" at the time of the murder but that God showed him the error of his ways and he is now trying to find peace.
"I've been through hell my whole life because of this," he said.
Hawkins said he reached out to McAlister's family last year to seek their forgiveness and explain what happened but his victim's father, Douglas Irvin McAlister, died in October 2017.
"I talked to them several times and told them I was going to make it there so I could tell them what happened and I wanted their forgiveness. By the time I got there, his father had passed away," Hawkins said.
McAlister's 81-year-old grandmother, Avis Rice, told the Record Searchlight that she was surprised by the arrests after so many years.
"It is such a shock to us," Rice said, noting that she and her family had long suspected Hawkins and his accomplices were responsible for McAlister's death.
Redding Police Capt. Eric Wallace said that he contacted McAlister's mother, who lives in Arkansas, and she was relieved to hear that arrests had been made as she had been haunted by her son's death.
"She's struggled over the years," he said.
In a Facebook post last Wednesday, McAlister's uncle, Jon McAlister, said while the family is glad for the closure his wished the confession had come while his brother was alive.
"Twenty-five years ago my nephew, Frankie, was murdered. Today the man that did it confessed, and he and two others will now be brought to justice. Some closure, but with the passing of Frank's father, my brother, a couple of months ago, it's too little too late. May Frank and Doug rest in peace," he said.
Jon McAlister said his brother was certain of his son's killers, according to the Record Searchlight. Frank McAlister, according to his family, had received a $4,500 insurance settlement as a result of a car accident he was involved in in 1993.
When he went missing Frank's father searched for him intensely and told the Record Searchlight at one point that the search was "driving me nuts."