Family of church deacon killed in custody want body cam footage released to public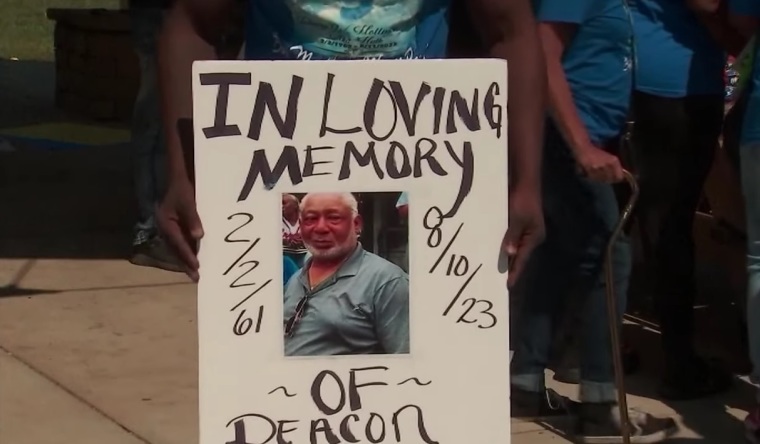 The family of a church deacon in Georgia who died in police custody has called for authorities to release the full body camera footage of the tragic incident to the public.
Last month, 62-year-old Johnny Hollman was taken into police custody over a minor traffic accident in Atlanta and, while handcuffed, was tased by a police officer and died soon after.
Over the weekend, dozens of people attended a demonstration demanding that the Atlanta Police Department release the body camera footage, which was recently shown exclusively to members of Hollman's family.
Attorney Mawuli Davis, who is representing the Hollman family, claims that the body camera footage shows that the deceased church deacon did not act in a violent manner toward the officer.
"The officer tells him you're going to sign the ticket, or you're going to jail," said Davis, as quoted by WSBTV News.
"[Hollman] attempts to reach out to sign the ticket, the officer grabbed him by the arm and begins to take him into custody and take him to the ground, and you can hear Mr. Hollman begging for him to stop," the attorney said. 
Hollman's daughter, Arnitra, was quoted by WSBTV asking the public, if "it's not you, then who?" She added that it "could be any one of us or any one of our loved ones. We never thought we would be here doing this for our father in a million years."
Earlier this month, authorities showed the Hollman family and their attorneys the body cam footage from the Aug. 10 arrest, according to an APD press release.
"At the direction of [Mayor Andre Dickens], APD conducted a top-to-bottom evaluation of the interaction with Mr. Hollman, including a review of the department's Standard Operating Procedures and training curriculum," stated the APD. "As a result of that review, there have been updates to the standard operating procedures of APD regarding traffic citations, to allow officers to write 'refusal to sign' in the signature line, rather than make an arrest."
According to APD, now whenever a traffic citation gets issued, officers "will inform the driver that signing the citation is not an admission of guilt" if the person "refuses to sign the citation."
If the driver still does not sign the traffic citation, then "the APD officer will write 'refusal to sign' in the signature line in Section IV, Summons of the Uniform Traffic Citation, and issue a copy of charges in lieu of a physical arrest."
"The Atlanta Police Department continues to strive to earn and retain the trust of the communities we are sworn to protect and serve," continued the APD. "Our thoughts are with the Hollman family."