'Sex Box': Parents TV Council Pushes WE Network to Cancel 'Therapy' Show Where Gay, Straight Couples Have Sex on Stage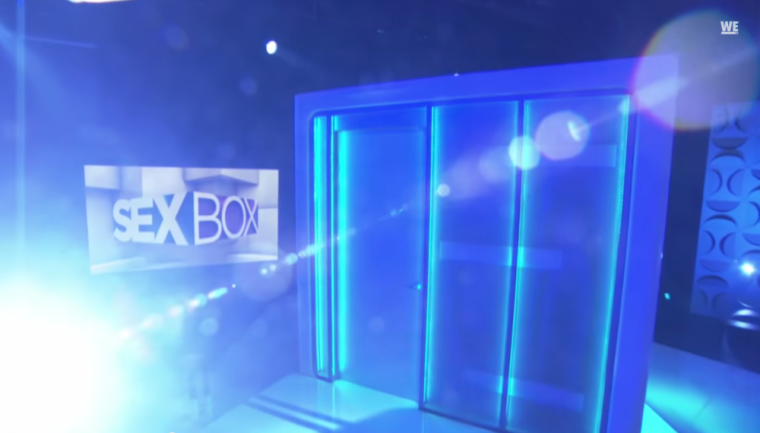 A television watchdog group is calling for the cancellation of a TV show that features couples (both gay and straight) who have sex in an enclosed box and then walk out in front of a live studio audience to discuss their sexual likes, dislikes and relationship issues with a three-person panel.
The Parents Television Council has created a petition calling for the WE cable network to cancel the "Sex Box" TV show, which is scheduled to debut on Friday, Feb. 27.
"This new reality show far exceeds the limits of decency when its participants enter a soundproof box on stage, have sex, and then discuss their 'intimacy issues' with a panel of so-called experts," reads the petition.
In a statement shared with The Christian Post, PTC President Tim Winter said, "Families don't have to watch 'Sex Box' to know that this live sex show isn't something they want coming into their homes."
"The problem is that every single PTC member — and, in fact, every American — who wants to watch any cable programming is also forced to pay for this live sex show that masquerades as 'therapy' whether they want it or not," Winter continued. "That is an outrage, and it demonstrates just how broken the cable programming marketplace has become. ..."
Slated to debut next week, "Sex Box" is the American version of a similar program that debuted in the United Kingdom in 2013.
In an episode a couple will enter a sound-proof and windowless box to have sexual intercourse and then when finished will exit and talk with a panel about their relationship issues.
In the British version gay couples were featured on episodes and judging by the WE trailer the same is expected for the TV show in the United States.
Mariella Frostrup, host of the British version, told the UK Daily Mail back in 2013 that "Sex Box" was not meant to be pornographic.
"I think it was a really, really mature — surprisingly for television — look at a subject we've allowed to proliferate in its worst manifestations and refuse to confront," said Frostrup.
"The sex we see on screen, in magazines and increasingly online bears little relation to the real experiences of real people — this will be a frank conversation about an essential element in all our lives."