Fantasia Barrino Married Herself Before Husband (WATCH)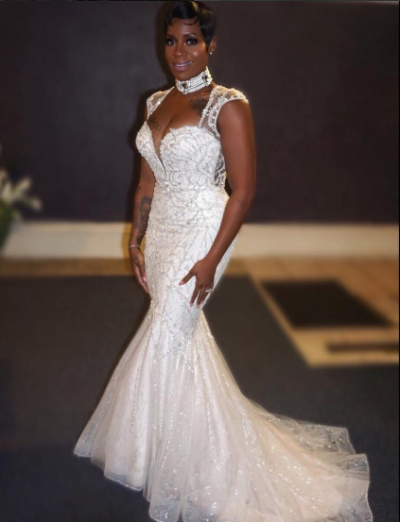 Fantasia Barrino bought a ring and took her own hand in marriage before meeting her now husband Kendall Taylor.
Barrino, the 32-year-old singer, opened up to entertainer Harry Connick Jr. on his talk show "Harry" Tuesday about the time she married herself to focus on God and loving herself.
"Before I met him I bought a ring and married myself. That's crazy, right?" she told Connick on his show. "I married myself because I felt like before true love could come I needed to learn how to love myself again, and so for me I forgot about myself."
In 2013, Barrino went to New York to star in the Broadway play "After Midnight." It was around that time she got the idea to marry herself. She decided to go on a fast and focus on God.
"I'm going to fast from all the things I used to do. I'm going to focus on Fantasia, and I needed to let God know because God knows what we need," she recalled on "Harry." "He just wonders do we know what we need, and that was that time for me when I needed to figure out what I really needed."
In 2015, Barrino married her current husband, Taylor. This is not the first time Barrino has opened up about fasting before meeting her husband.
She previously detailed abstaining from men and partying in an AOL report last year.
"I did a seven-month fast. For me that was long," she told AOL. "I went without drinking, partying, talking to any guys. That was a bit much for me."
The singer, who released her fifth studio album The Definition Of... last year, explained that she met her current husband after her fast ended.
"I needed something different. I began to let go of the bad relationships, the hurt," she said. "I had to let it all go. As soon as I got off the fast, I met my husband."
On "Harry," Barrino revealed why it's important for her to be transparent about the highs and lows that take place in her life.
"I feel like I'm open because a test is a testimony," she said. "When you have a testimony you tell it to bless somebody else because somebody is going to go through that."