Father, Son of Texas Baptist Church Both Arrested for Raping Teens, Sexual Assault of Children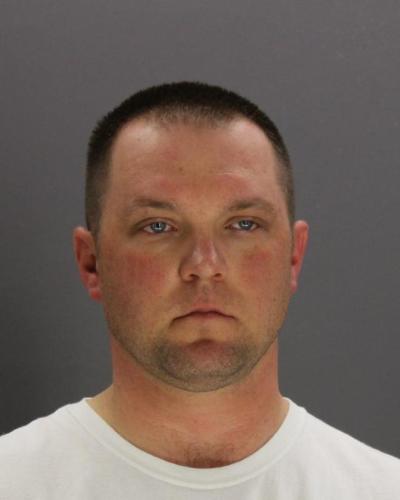 Both a father and a son employed by a Baptist church in Dallas, Texas, were arrested and charged with sexual assault of children for having inappropriate relationships with teenage girls.
According to The Star-Telegram, 65-year-old Larry Allen Winn, the bus director of Open Door Baptist Church in Mesquite, along with his son, Steven Aaron Winn, an assistant youth pastor, are facing numerous rape charges, after having been booked at Dallas County Jail.
Mesquite police first received a report of a possible sexual relationship between an adult man and a teenage girl, NBC 5 News reported. An investigation led to Steven Winn, 33, being accused of having such a relationship with a teenage girl who attended the church's Christian school over the course of 14 months.
Winn was arrested last month and has been charged in both Dallas County and Kaufman County, with three counts of sexual assault of a child in each.
Dallas News said that the teenage girl was 15 years old at the time of the assault.
A church spokesman explained that the younger Winn had been a volunteer, and not an employee at the church, but gave no further comment.
Steven Winn also reportedly worked at Mesquite's public works department for 14 years, but was fired in February shortly before his arrest.
Winn's father, Larry, was arrested last week after police learned that he too was being accused of having been involved in a sexual relationship with a different teenage girl.
Police have warned that due to Larry Winn's level of access to children, there are fears that there may be additional victims. Authorities are asking people with information on criminal offenses involving Larry Winn to contact the Mesquite Police Department at 972-285-6336.
Open Door Baptist Church, pastored by Robert A. Ross, does not list information about Winn on its website.
It saw controversy in 2011 as well, when its senior pastor, Matt Jarrell, was arrested on rape charges in West Virginia, and later hanged himself in jail.
The suicide left church memebers shocked.
"He seemed like he really loved his wife, Ginny," said 57-year-old Donna Woodson. "So I'm just shocked to hear any of this stuff. I'm not even sure to believe it."
Jean Barnes, a longtime church member, added, "We all loved him and respected him, and we'll miss him."
The Christian Post reached out to the church for comments, and will update the article should it receive a response.