Federal Court Rules That People Have a Right to Beg in Michigan
Federal Court Rules That People Have a Right to Beg in Michigan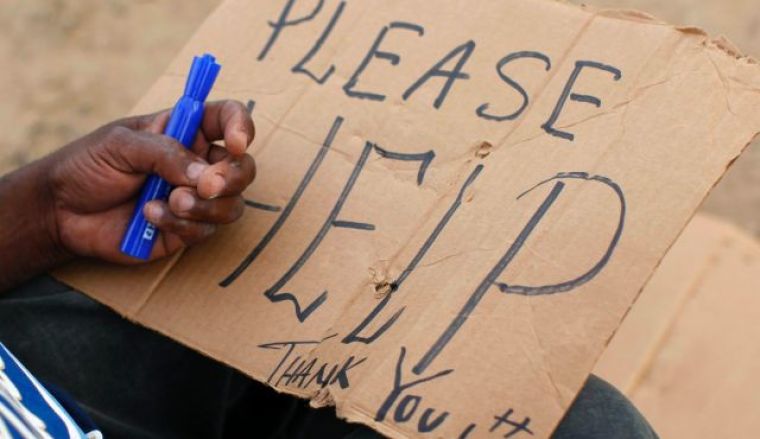 A federal appeals court in Michigan caused a celebration among beggars on Wednesday, after it ruled that a Depression-era statute outlawing begging in the state is unconstitutional, because it violates an individual's right to free speech.
A report from The Detroit News noted that a three-judge panel from the U.S. Sixth Circuit Court of Appeals unanimously upheld a lower court decision that stipulated that police in Grand Rapids were wrong in arresting two homeless men for begging for change in 2011.
"Michigan's interest in preventing fraud can be better served by a statute that, instead of directly prohibiting begging, is more narrowly tailored to the specific conduct, such as fraud, that Michigan seeks to prohibit," Judge Boyce Martin wrote in an opinion supported by judges Jeffrey Sutton and John R. Adams.
The decision, which was released on Wednesday, highlighted that between 2008 and 2011, 399 people were arrested or issued tickets for begging in Grand Rapids. Of that number some 211 were sentenced to jail terms according to the panel.
Two Detroit beggars celebrated the court's decision on Wednesday.
"I'm really not begging," Lonnie Gaines, 54, told The Detroit News as he held a sign that read "Homeless — Please Help!"
People said Gaines give him money of their own "free will." "I'm not threatening anybody. I hold up my sign, and they have a choice," he said.
Gordon King, 60, who lives in a shelter and held a similar a cardboard sign, said the court's decision "will help people."
Exclusive Op-eds from the Presidential Campaigns
The court case was sparked after Grand Rapids police arrested James Speet and Ernest Sims, two homeless men who sued the west Michigan City and the state with help from the American Civil Liberties Union of Michigan.
Speet was arrested in January 2011, for holding up a sign in Grand Rapids that said: "Cold and Hungry, God Bless."
Speet was issued an appearance ticket to which he pled guilty to begging in court. He was fined $198 but because he couldn't afford to pay the fine he spent four days in jail.
Five months later, Speet was arrested again for begging with a sign that said: "Need Job, God Bless." The prosecution dismissed the begging charge after Speet acquired pro bono counsel.
Miriam Aukerman, an ACLU attorney for the men, argued that the men begging for change was no different than firefighters collecting donations at street corners or a Salvation Army holiday bell ringer collecting money at the mall.
"What the court said is the same protection applies to poor people asking for money for their basic needs," Aukerman told The Detroit Press.
Begging has been criminalized in Michigan since 1929. The appellate court noted that the Michigan statute "simply bans an entire category of activity that the First Amendment protects."
A spokeswoman for state Attorney General Bill Schuette, whose office argued against begging as a protected form of free speech, told The Detroit Press that the ruling was under review on Wednesday.
"Begging is not necessarily tied to a social or political message as is charitable solicitation or political speech, nor is begging readily understood by the one whose funds are being solicited as a request for employment," Schuette's office argued in court briefs.