Ferguson 'Preparing for War' as Grand Jury Decides Fate of Darren Wilson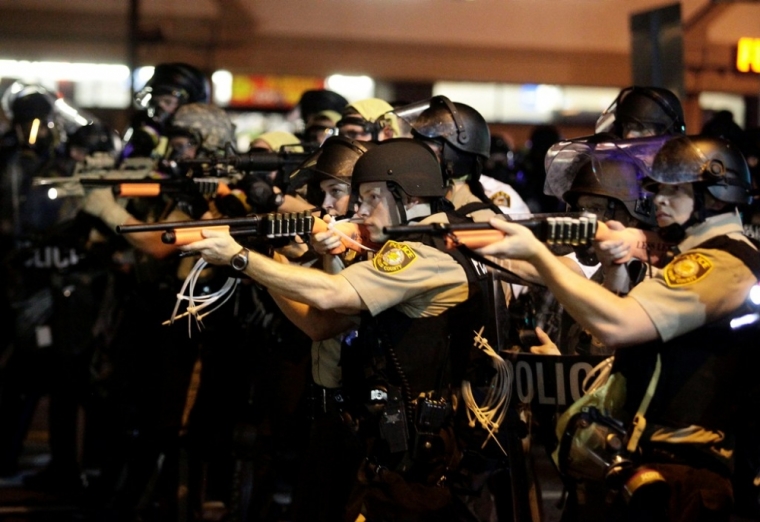 The community in Ferguson is said to be preparing "for war" as a St. Louis County grand jury decides the fate of officer Darren Wilson.
Since the Aug. 9 shooting death of 18-year-old Michael Brown, protesters have taken to the streets of Ferguson everyday due to racial unrest, demanding justice in the form of Wilson's arrest. The Ferguson police officer claims he shot Brown in self defense and the jury could reach a verdict as early as this week, according to the St. Louis Prosecutor's Offce.
Leaked reports claim Wilson, who has been in hiding due to death threats since the shooting, will likely not be charged and subsequently tensions between protesters and police could reach new heights.
"We are getting prepared for war," resident Ronald Ward, 33, told CBS News. "And that's just crazy."
Local gun stores have reported a spike in sales of guns and ammunition and Ferguson Mayor James Knowles recently said authorities must "prepare for the worst," but Missouri State Highway Patrol Capt. Ron Johnson doesn't think it will be all that bad.
"I don't think it's going to be as bad as people want to make it out to be," Johnson told CBS News. "But I think there's some tough times ahead."
On Aug. 9, Brown and a friend encountered Wilson, a six-year police veteran, while walking in the middle of a street in Ferguson after they committed a theft. The officer reportedly demanded that they use the sidewalk when trouble ensued.
What exactly transpired during the incident remains a point of contention. Brown supporters claim the shooting was unprovoked but Wilson has painted a very different picture.
An autopsy shows Brown suffered six gunshot entrance wounds.
Immediately after the incident there were violent outbreaks and looting in Ferguson, which resulted in many arrests and several businesses were forced to close.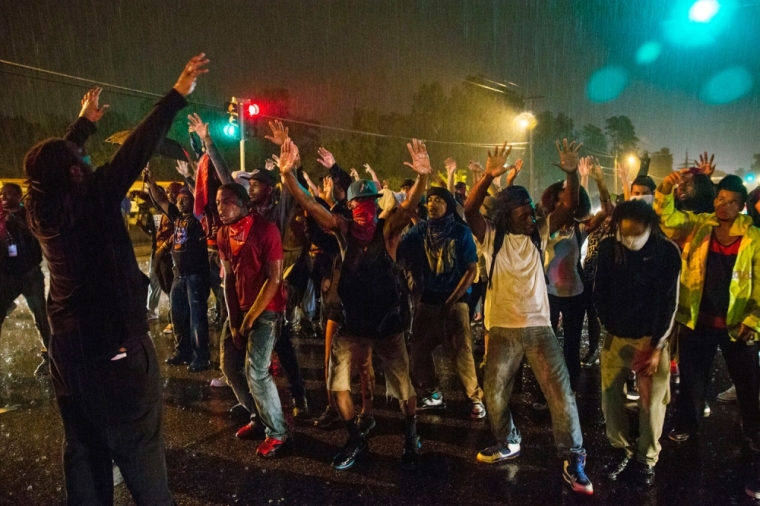 Johnson, who helped ease tensions between police and protesters days after the shooting death of Brown, has recently been meeting with students, gang members and ministers to discuss potential responses to the grand jury verdict.
"There's a lot of fear. A lot of people are afraid of what could happen," Johnson said. "In the end, this is gonna be the community we have to live in."
Rev. Osagyefo Uhuru Sekou, of The First Baptist Church in Jamaica Plain, has been arrested twice while protesting in Ferguson. He said that regardless of the grand jury outcome, protesters will continue with demonstrations because there are much greater issues facing the community.
"Well, the people are going to continue to resist, indictment or no indictment. They will continue to resist in various forms, whether it be in the courts or in the streets because this is not simply about an indictment," pastor Sekou told The Christian Post.
"The indictment of Darren Wilson would be the beginning of the possibilities of a just Ferguson, a just St. Louis, a just Missouri, a just nation, because you know it's not just about one bad cop, it's about an evil system, a draconian system of policing," he added.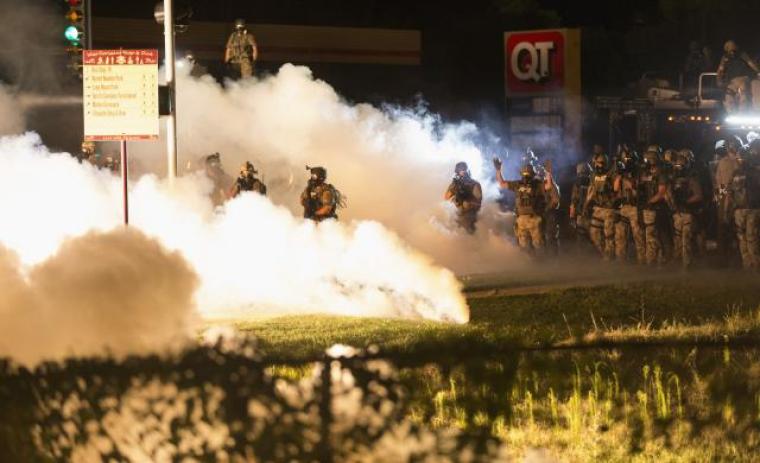 Brown's grieving family, including his mother, Leslie McFadden, previously called for peace in Ferguson.
"I've had limited contact with Lesley McSpadden and she supports peaceful protests," Sekou said adding that ultimately he hopes the protests will achieve "a new nation that eyes have not seen and ears have not heard," to quote 1 Corinthians 2:9.