Fidel Castro Ran Cocaine Trafficking Operations 'Like a Real Godfather,' Cuban Dictator's Former Bodyguard Claims in Autobiography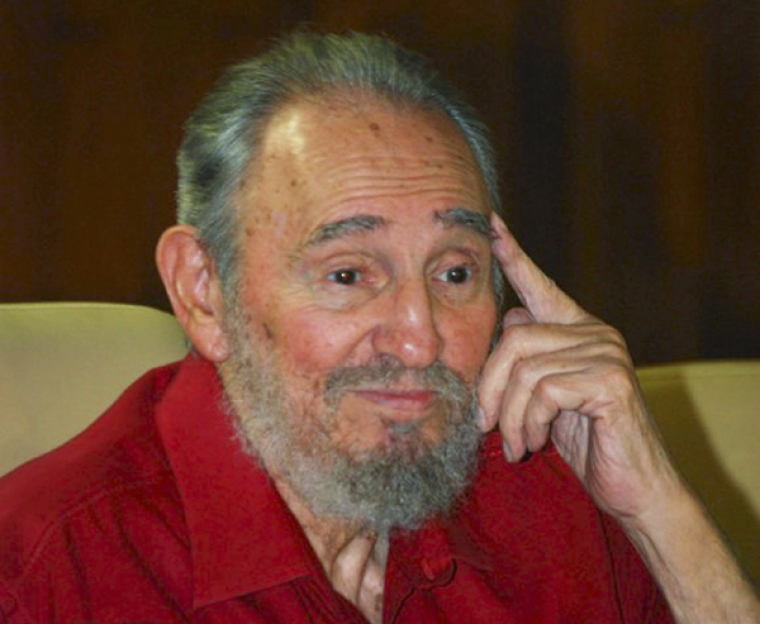 In a new tell-all autobiography to be released in English in May, the ex-bodyguard of Fidel Castro reveals that the former Cuban dictator lived a "double life" that had him running cocaine and marijuana drug trafficking operations "like a real Godfather."
Juan Reinaldo Sanchez, who worked as Castro's bodyguard for 17 years before being imprisoned in 1994 after planning to retire due to concern about Castro's corrupt actions, asserted in his book, The Double Life of Fidel Castro: My 17 Years as Personal Bodyguard to El Lider Maximo, that although he once worshipped Castro "like a god," he was appalled to learn the secrets of Castro's rule that the dictator did not want the public to know.
After working for Castro for nearly two decades and finding out that not only was he a drug kingpin but also executed his own high-ranking government officials just like a mob boss would, Sanchez knew it was time for him to step down from his security gig.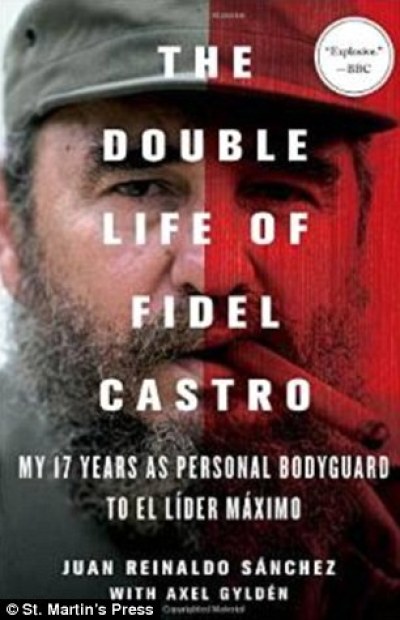 After his intentions to retire became known, he was imprisoned for about 14 years before he was finally able to escape, flee to Mexico and cross the U.S. southern border into Texas. The 66-year-old now lives in Miami.
Even though Sanchez admits that he once loved Castro as much, if not more, than his own family, Sanchez began to become concerned Castro's corrupt practices in 1988.
Sanchez explained that he was able to listen in to a private conversation that Castro had with his interior minister, General Jose Abrantes, in Castro's Havana office. That was when Sanchez claimed he first learned of Castro's involvement with prominent drug traffickers.
Sanchez remembers Casto telling him before the conversation not to record the conversation, but Sanchez did anyway. Abrantes explained to Castro that a Cuban drug smuggler, who was living in the United States and did much business with the Cuban government, wanted to vacation with his parents in Havana in exchange for $75,000.
Castro liked the deal but wanted to have the drug trafficker's parents keep the vacation a secret so that the international community doesn't know that Cuba negotiates with a known drug trafficker. Abrantes then came up with a plan to tell the parents that their son was an undercover Cuban intelligence officer responsible for infiltrating the U.S. and if they did not keep the vacation a secret, their son could face death.
"Their conversation centered on a Cuban lanchero [someone who smuggles by boat] living in the United States, apparently conducting business with the government," Sanchez wrote. "And what business? Very simply, a huge drug-trafficking transaction was being carried out at the highest echelons of the state."
"It was as if the sky had fallen on me," Sanchez added. "I realized that the man for whom I had long sacrificed my life, the Lider whom I worshipped like a god and who counted more in my eyes than my own family was caught up in cocaine trafficking to such an extent that he was directing illegal operations like a real godfather."
Sanchez further explained that as funding to Cuba from Moscow started to become nonexistent, Castro founded the "Moneda Convertible" Department, which Sanchez wrote was nothing more than the "Marijuana and Cocaine Department."
"For him, drug trafficking was, above all, a weapon of revolutionary struggle more than a means of making money," Sanchez wrote. "It served his revolutionary objectives in the sense that it corrupted and destabilized American society… Icing on the cake: It was a means of bringing in cash to finance subversion."
But as the U.S. government became weary of Cuba's involvement in drug trafficking operations, Castro ordered an "investigation" into the "appalling" matter. During the investigation, Abrantes was arrested along with Cuban general Arnaldo Ochoa.
Sanchez states that Castro played an overly active role in their trials to the point that he would instruct the prosecution and jury during the breaks of the trials. Abrantes was sentenced to 25 years in prison, while Ochoa was sentenced to death for treason. Sanchez also wrote that Castro ordered him and Castro's other men to watch Ochoa's execution.
"Castro made us watch it," he explained. "That's what the Comandante was capable of to keep his power: not just killing but also of humiliating and reducing to nothing men who had served him devotedly."
Castro officially remained as Cuban president up until February 2008, when his brother, Raul assumed his office. Sanchez's book also discussed Raul's alcoholism and fear that Fidel would one day imprison him just like he did Abrantes.
"If what's worrying you is that what happened to Abrantes will happen to you, let me tell you that Abrantes [is not my brother,]" Sanchez remembers Fidel telling Raul. "You and I have been united since we were children, for better and for worse. So, no, you are not going to experience Abrantes' fate, unless… you persist with this deplorable behavior."