'Fight Church' Pastor Paul Burress Arrested for Forcibly Touching Two Women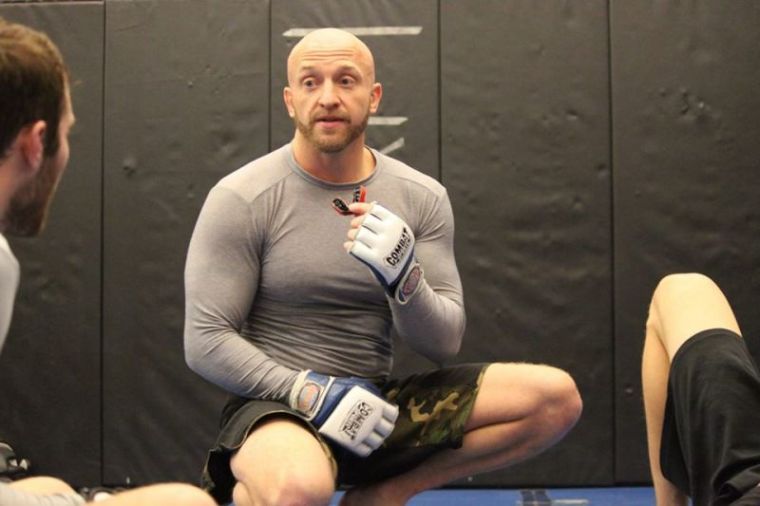 NEW YORK — Pastor Paul Burress, 43, a controversial preacher who gained national attention in 2014 after he was featured in a documentary on mixed martial arts called "Fight Church," has been arrested for forcibly touching the "sexual or other intimate parts" of two women.
The arrest comes after years of allegations that he is a sexual abuser who enjoyed life as a swinger.
According to USA Today, Burress was arrested Friday morning by Monroe County sheriff's deputies on two counts of forcible touching. It is a misdemeanor and is defined in the state penal law as forcibly touching "the sexual or other intimate parts of another person." The arrest was confirmed by the sheriff's office spokesman, Cpl. John Helfer, who told CP that Burress "turned himself in at a B Zone substation with his lawyer."
Helfer said no warrant was issued for Burress' arrest and his lawyer worked with law enforcement prior to Friday when he was processed and given an appearance ticket. He will be arraigned in the Henrietta Town Court on Sept. 19. If found guilty, Burress could spend up to a year in jail.
Helfer said the charges against the pastor were made by two adult females and they stemmed from separate incidents that occurred in February.
It is unclear if Burress is still pastor of Victory Church in New York. Helfer told CP that "I don't believe he is any longer employed there but you'd have to check into that." Burgess is no longer listed on the church's website. The most recent archive of him listed as senior pastor on Victory's website was March 21, weeks after the alleged forcible touching occurred.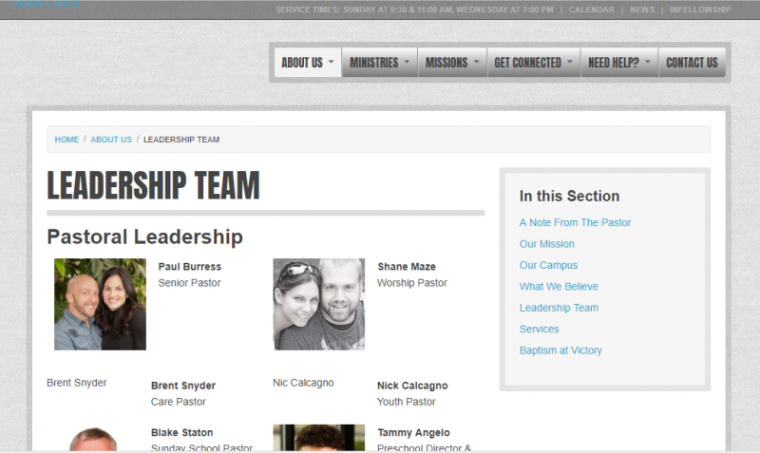 Victory Church did not respond to requests for comment from CP on Tuesday.
Several reports of sexual impropriety have been made against Burress in the past but none of them amounted to any formal charges before now.
Helfer said he couldn't speak to any of the earlier allegations but he knows that "in this case that two victims alleged and came forward that these incidents happened (in February). So that's what we deal with."
In a letter sent to the leadership team of Victory Church in 2013, an unidentified source complained that he believed he was seduced into administering sensual back-rubs on Burress' wife, Jill, and repeatedly shown explicit video of the pastor having sex with his wife.
"In 2009, I was at Paul Burress's house, where I was asked to perform a back-rub on Jill Burress, who had removed her shirt and bra. Paul made sure that my hand made contact with the side of a breast by moving it there with his own hand. Paul also made sure that I touched her bare bottom. This happened on two occasions that year," the letter said in part.
"Also in 2009, Paul showed me fully nude photos of his wife, and also showed me a pornographic video of him having sex with his wife. This occurred on several occasions that year. I was a single, 21 year-old at the time. This weighed on me for years, until I couldn't take it anymore and eventually left Victory because of it. A person should be able to trust his pastor. I could not. 1 Cor 4:2 says it is required of stewards that they be found trustworthy," the source added.
The source also highlighted an instance in 2012 where Burress allegedly made sexual advances to two young female church members in the absence of his wife, and later tried to seduce one of them into a relationship after confessing that he used to be a swinger.
Meanwhile, his wife recently expressed respect for her husband.
"Paul Burress, we have raised two amazing kids who love God AND love people. So thankful they have the honor of being raised by you," Jill Burress wrote on Facebook in June.
Tina Wright, a former member of Victory Church who claims she has a long personal history with Burress, told USA Today that she encouraged one of the women who filed charges against Burress to do so and is urging other victims to come forward.
"I'm still in shock, to be honest. I'm relieved that the voices of the victims are finally being heard and they'll have the opportunity to tell their stories," Wright told USA Today in response to Burress' arrest.
"I know beyond the shadow of a doubt there are more victims. There's a lot of us here," she added. "We need to end the silence so we can stop the cycle of abuse, especially in the church."