Film Featuring Archeological Proof for Biblical Exodus Returning to Theaters Next Week
"Patterns of Evidence: The Exodus" by filmmaker Timothy Mahoney is getting an encore presentation in select U.S. theaters on Thursday due to an overwhelming demand for the eye-opening documentary.
The film unveils brand-new discoveries that call decades of archeological studies into question in an effort to answer one question: is there any evidence that the Exodus story actually happened? "Patterns" first premiered in nearly 600 sold-out theaters around the country on Jan. 19, but the film will reopen once more this Thursday, Jan. 29 at 7 p.m. local time at participating theaters.
Mahoney chronicles an in-depth archeological investigation in Egypt while corroborating the biblical text in "Patterns." Twelve years in the making, the film reveals never-before-seen or rarely seen evidence regarding the Israelites' descent into slavery, their Exodus out of Egypt, and the conquest of the Promised Land.
Audiences of "Patterns" can also gain even more insight to the documentary with the 30-minute pre-show featuring a Q&A with expert panelists including Anna Graham Lotz, Eric Metaxas, Father Jonathan Morris and Dennis Prager. During the discussion, "Socrates in the City" host Metaxas praised "Patterns" for its findings and for being a catalyst for conversation.
"It's fascinating to talk about evidence, and the beauty of this documentary is that it gets the conversation started and that's the most important thing," Metaxas said. "When we begin to talk about this, the truth will come out."
However, the author reminded the audience that no amount of proof will convince some people of God's existence.
"If you think about it from a theological point of view, if you believe in God and you believe in the devil and the Bible, then the devil knows that God exists, right? So it's not an issue of knowledge, it's an issue of will," Metaxas explained.
"And I think there are people who can see all kinds of evidence and they don't care, they want to bend it away from it, they don't want to bend their will, they want to bend the evidence," he continued. "So we have to understand at some point God could prove himself if he wanted to, but… he doesn't do that. He allows us to believe what we like. We don't say to God, "Thy will be done.' At some point, at some chilling point, he says to us, 'Thy will be done.'"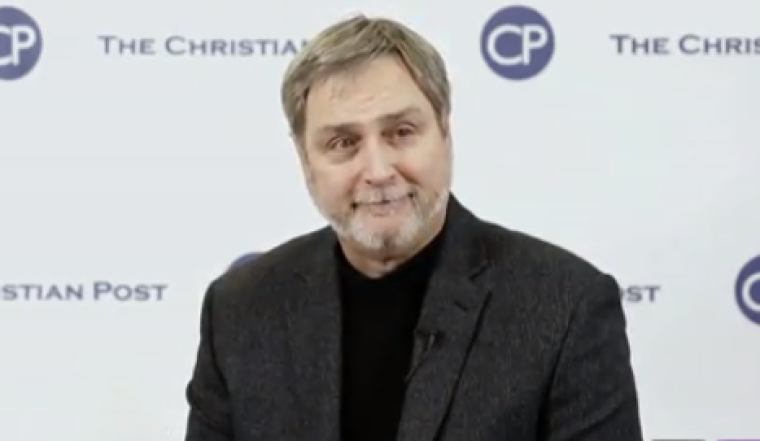 Despite Mahoney's convincing findings proving the Exodus, many scholars and archeologists deny the validity of the study. Answering questions about whether or not the scientific world will acknowledge Mahoney's findings, Lotz shed light on intellectual honesty.
"I'm not an academic or an archeologist, I don't know, but I think if you're intellectually honest, I think if you're seeking the truth, then yes," Billy Graham's daughter said. "There may be some that for pride or reputation or they may not want to think they have been wrong all this time - that maybe they won't like it, but surely there are some out there that would."
For "Patterns of Evidence: The Exodus" ticket information, visit the Fathom Events website. Watch the trailer here.