'Final Fantasy XV' Uncovered Event Is a Sell Out Within a Day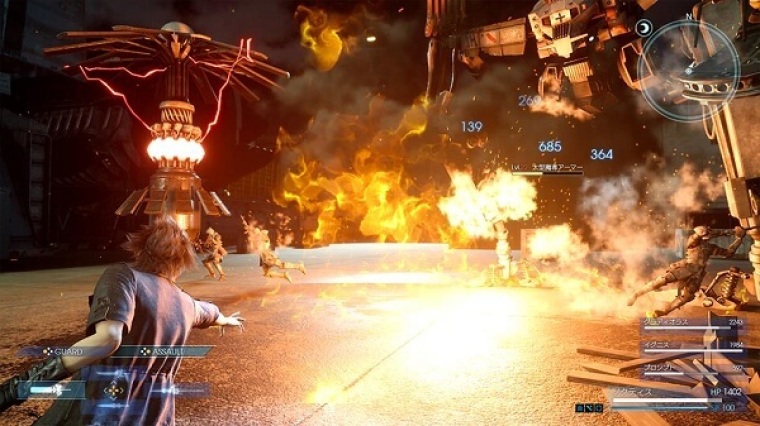 The "Final Fantasy XV" Uncovered event is still more than a month away. However, those interested in attending will be disappointed as tickets for the event have all been sold out.
The developer started selling the "Final Fantasy XV" Uncovered event ticket on Feb. 5 at around 4 p.m. PT or 7 p.m. ET. However, on Feb. 6, the official Twitter page of the upcoming game shared an image saying the tickets are all gone.
Those interested can still watch the event, though. It will be livestreamed on publisher Square Enix's official YouTube and Twitch channels worldwide.
"Final Fantasy XV" Uncovered event will be held in Shrine Auditorium in Los Angeles. The event will start at 7 p.m. on March 30 and end about one to two hours after. Kinda Funny's Greg Miller and Tim Gettys will serve as the event's hosts.
Square Enix has promised to make some "major announcements and surprises" during the Uncovered event. These include the upcoming game's price, release date, and playable demo.
It was also recently rumored that Square Enix will be announcing "Final Fantasy XV's" PC version. The speculation was based on codes and placeholders found in the Uncovered event page. However, Square Enix has updated the page's javascript and removed all codes that point to a PC version of the game.
The event was announced during "Final Fantasy XV's" Active Time Report last month. In addition to the March event, Square Enix also revealed a new character, a new combat footage, and more details on the Niflheim Empire during the latest Active Time Report, which was hosted by Director Hajime Tabata and Marketing Manager Akio Ofuji.
"Final Fantasy XV" is slated to release within the year. The game will be available to Sony's PlayStation 4 and Microsoft's Xbox One.