Fired 'Feed The Children' CEO's Successor Explains His 'Calling;' Insists Aged Nonprofit's Future Is Bright
Kevin Hagan Replaces Founding President Larry Jones, Vows to Take Anti-Hunger Organization to New Heights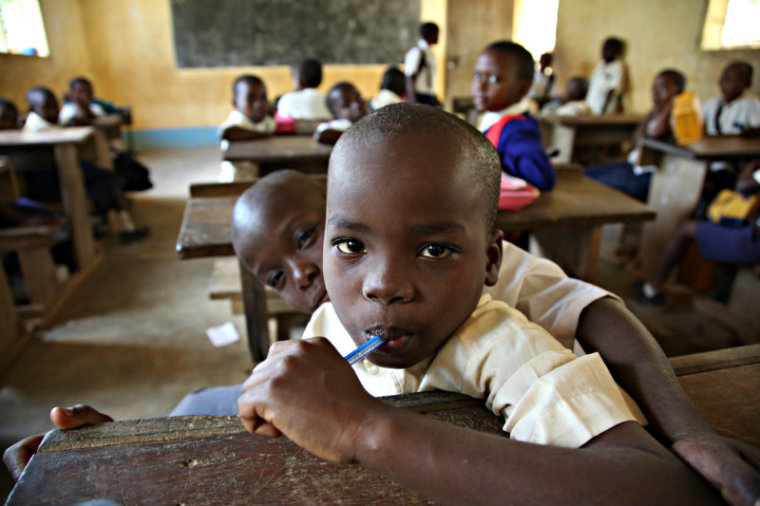 We're looking at our domestic programming model. Much like we've changed our international model over the last three years, we're going to be looking at some significant changes in the coming year to our domestic model. We will continue to do disaster relief and we'll do short-term food relief in emergency situations because that's always critical in those times, but our job really is to get those families who've fallen down a hand up. ...
We're really going to be actively seeking partnerships with groups who can help [families] from a longer term standpoint to get back on their feet and get them the tools that they need to get them above the poverty line and really keep them there. So we're looking at pretty significant changes to our domestic model in the coming year.
CP: What are some of the root causes of poverty?
Hagan: I think one of the root causes that most people would agree on is education, because children who can get educated have a greater chance of reducing their poverty as they grow into adulthood.
We now have several programs where we support states. State superintendents will identify Title 1 schools that are in the most need of basic supplies and educational materials. We also have a program where we provide backpacks particularly to homeless children because they are one of the most vulnerable segments of American society.
We recently opened three support centers and we're in the process of expanding those potentially, what we call teacher stores. These are in areas where there is a high concentration of Title 1 schools and children who live in poverty. These are programs where teachers can come in and get supplies to give to their children that they know are in need, or use in Title 1 classrooms.
CP: How does your faith affect your work at Feed the Children?
Hagan: My own personal faith plays a huge role because this is the only job I've ever felt called to. It goes hand-in-hand with the basic tenets of Christianity. Taking care of those who are less fortunate than you and taking care of the most vulnerable citizens and the least among us.
It's like when you look into those children's eyes and they put their arms around you and they hug your neck and you realize the magnitude that you're having on their existence everyday… I wish every Christian could travel overseas and see the need. I think the basic tenets of our faith and the Bible and all of Jesus' messages call us to take care of the widows and the orphans and those who are the most vulnerable of society. ...
This is really the only place that, from a personal level, where I've actually felt called to do this work. I've always loved every job I had. Each job that I've had has provided me a great amount of personal satisfaction. But this was the first time that my background made sense to me because it really utilized the absolute best of everything that I'd learned from organizational restructuring, transformation, conflict management, PR and communication, ethics and compliance… So when Feed the Children called, this really brought together basically everything in my life that I had been training for up to this point in my career. ... It really was a very personal calling for me. I feel like I had been provided the skills that I could come and help Feed the Children really go to the next level.
CP: What does Feed the Children's donor base look like?
Hagan: Currently, our donor base skews probably 45-plus. But we are in the process… We are looking to diversify the demographics of our donor base considerably, so we'll be launching some new initiatives in the future. In late spring, early summer we will be introducing the new Feed the Children brand. We have a whole new brand, a whole new message architecture, new logos, everything will be coming out. It will pay tribute to our past and honor the great work that the donors have done with us for the past 35 years, but we'll sort of tip our hat to the future and talk about where Feed the Children is going in the next decade.
CP: What are you thoughts on the Farm Bill, and its effects on SNAP (Supplemental Nutrition Assistance Program)?
Hagan: We believe that there is room for reform, so what we're asking Congress to do is to look closely… because there's been a long history of Democrats and Republicans coming together and taking care of the most vulnerable citizens of our society. … It's a Christian moral imperative. A lot of Christian organizations have joined what we have, what we call the Circle of Protection, and the Circle of Protection is engaging with those leaders. We understand that there's a huge deficit, we understand that there are issues at times [of abuse], and that reforms are needed. We're not even arguing with that. We're arguing is that they sit in a room and they make good decisions that protect the most vulnerable citizens of our society.
Learn more about Feed the Children online: http://www.feedthechildren.org/