'Fittest Man on Earth' Rich Froning Jr.: Put Jesus First, Everything Else Will Fall Into Place
The "Fittest Man on Earth" is 26, stands at 5 feet, 9 inches, weighs 195 pounds, and is on fire for Jesus.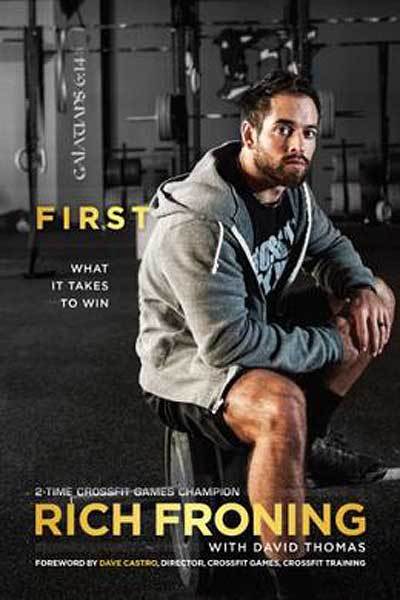 "I put Christ first and everything else fell into place," Rich Froning, Jr., who took his third victory in the 2013 CrossFit games earlier this year, told The Christian Post in a Tuesday interview. In June, he released a memoir, First: What It Takes To Win, where he shared "the secret to his own success both in and out of the gym": his faith.
Froning hasn't always won these competitions, however, and he hasn't always put Christ first. In the 2010 games, he fell short, and realized that he needed God's strength to win the prize.
"I let CrossFit consume my life," he said. "I idolized it." The athlete recalled that, even though he was raised Christian, he wasn't living the life God had in mind.
Right before the 2011 season started, he made a drastic commitment, tattooing his entire right side with the verse "Galatians 6:14." The verse taught him humility and helped him keep God at the center. In the King James Version, it reads "God forbid that I should glory, save in the cross of our Lord Jesus Christ, by whom the world is crucified unto me, and I unto the world."
Froning also said this focus on the cross motivates him when he feels like giving up. Also since 2011, he has the verses of Jesus' crucifixion in the Gospel of Matthew written on his shoes. In moments of fatigue during events or training, he looks down and draws strength from the fact that, whatever pain courses through his nerves, Jesus Christ endured far worse for him.
This champion's dedication to the faith doesn't just show on his body, but in the company he keeps and even the music he listens to. Froning said he listens to worship music while working out, and consciously hangs out with people who will strengthen his faith.
"Faith, family, and fitness – that's the order I try to keep things in," the athlete said.
While he has won the CrossFit games three years in a row, Froning admitted that this year was the hardest. After performing badly at his first event, he was ready to accept second place – not in defeat, but in calm faith.
Remembering Jeremiah 29:11-13, the athlete said he sought God in prayer. Rather than strain for success at all costs, he surrendered to the Lord, gave it his all, and won his third championship.
"I wholeheartedly believe that God's given me these talents and this ability to glorify Him," the victor said. He articulated a central theme in his book: that failure is a key part of success – true victory rests in how many times you get back up. "It's how many times you get back up that defines you."
Froning, who has worked and trained with CrossFit since 2009, praised the organization's method as the most natural, as God designed the human body. "The movements we do are complex but natural, they're picking stuff up off the ground, running, jumping, climbing – stuff that we were made to do, that we were created to do."
On its website, the organization boasts that it is "the principle strength and conditioning program for many police academies and tactical operations teams, military special operations units, champion martial artists, and hundreds of other elite and professional athletes worldwide." In aiming for a full-body, comprehensive fitness, it combines aerobics, gymnastics, and weightlifting with varied, high-intensity movements intended to strengthen the human body and make it more useful.
Froning, who has a history in baseball and firefighting, recommended CrossFit to anyone seeking a healthy lifestyle.