Selective border security, LGBT ideology: 5 things to know about the omnibus bill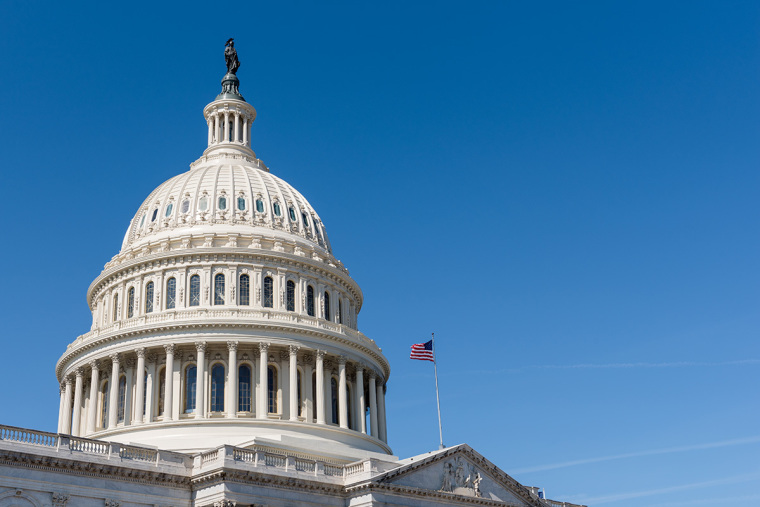 President Joe Biden has signed into law the Consolidated Appropriations Act of 2023, described by the U.S. House of Representatives' Committee on Appropriations as an "omnibus spending bill consisting of all 12 fiscal year 2023 appropriations bills."
The leadership of the Committee praises the bill as a necessary investment in "critical funding to support Ukraine and relief to support Ukraine and relief to help communities recover from natural disasters" as well as an effort to lower "the cost of living for working families" and create "better-paying jobs."
Biden's approval of the $1.7 trillion spending bill follows its clearance in the House in a 225-201 vote last week and its passage by the Senate in a 68-29 vote. The bulk of the support for the bill in both chambers came from Democrats.
In the House, Reps. Liz Cheney, R-Wyo., Rodney Davis, R-Ill., Brian Fitzpatrick, R-Pa., Jaime Herrera Beutler, R-Wash., Chris Jacobs, R-N.Y., John Katko, R-N.Y., Adam Kinzinger, R-Ill., Fred Upton, R-Mich., and Steve Womack, R-Ark., joined all Democrats except Rep. Alexandria Ocasio-Cortez, D-N.Y., in supporting the measure.
In the Senate, Sens. Roy Blunt, R-Mo., John Boozman, R-Ark., Shelley Moore Capito, R-W.Va., Susan Collins, R-Maine, John Cornyn, R-Texas, Tom Cotton, R-Ark., Lindsey Graham, R-S.C., James Inhofe, R-Okla., Mitch McConnell, R-Ky., Jerry Moran, R-Kan., Lisa Murkowski, R-Alaska, Rob Portman, R-Ohio, Mitt Romney, R-Utah, Mike Rounds, R-S.D., Richard Shelby, R-Ala., John Thune, R-S.D., Roger Wicker, R-Miss., and Todd Young R-Ind., joined all of their Democratic colleagues in supporting the package.
While Democrats championed the omnibus bill, its Republican critics derided the measure as the latest example of a bipartisan embrace of wasteful government spending that ignores the interests of the U.S. while promoting LGBT and gender ideology at home and abroad. Here are five things to know about the omnibus bill.