Church Musician Shot Dead by Undercover Cop
Florida Drummer Corey Jones Had Church on His Mind Before Deadly Encounter With Undercover Cop
Corey Jones' family was demanding answers after the dedicated church musician was gunned down by a Florida police officer along a dark interstate entrance ramp last Sunday, just hours before he had to be at church to backup the choir.
"I need to know why. Why's my son gone today? Why?" Jones' father, Clinton Jones Sr., pleaded with a cracked voice during a press conference on Thursday.
The Rev. Sylvester Banks Sr., Jones' grandfather and pastor of the Bible Church of God in Boynton Beach, Florida, said the community would be watching closely to see how officials handle the case.
"Just because one policeman corrupts himself, is it right for the rest of the police force to cover it up?" Banks said to a crowd during a rally on Thursday. "If he has done wrong, let him face his wrongdoing."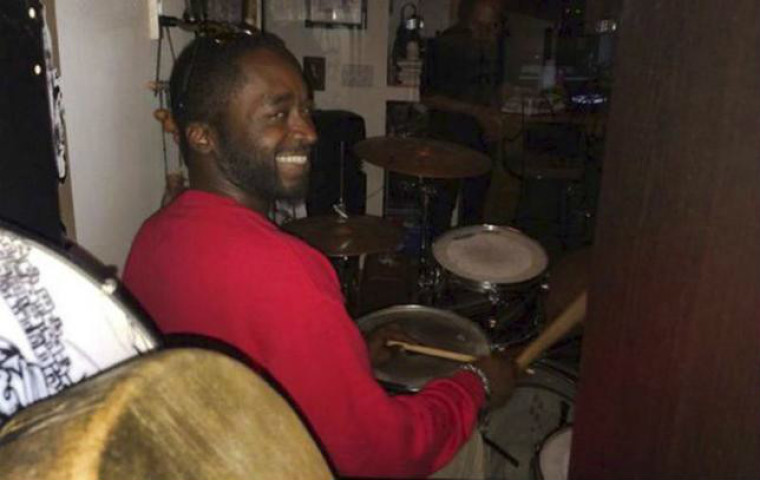 Jones, a 31-year-old drummer and public housing inspector, was fatally shot by Palm Beach Gardens police officer Nouman Raja around 3:15 a.m. Oct. 18. The officer, wearing jeans, a T-shirt and a baseball cap, was driving an unmarked white van at the time. Raja pulled over to inspect what he thought was an abandoned vehicle on the side of the road.
Jones, who had been waiting for a tow truck on the side of Interstate 95 in Palm Beach County, was in legal possession of a gun during the encounter with Raja, who reportedly did not present his badge to Jones.
Raja fired six shots at Jones, who the officer said had "suddenly confronted" him. Raja reportedly decided to fire his weapon after seeing that Jones was armed. Three of the bullets that left Raja's gun hit the church musician. Jones had a concealed carry permit.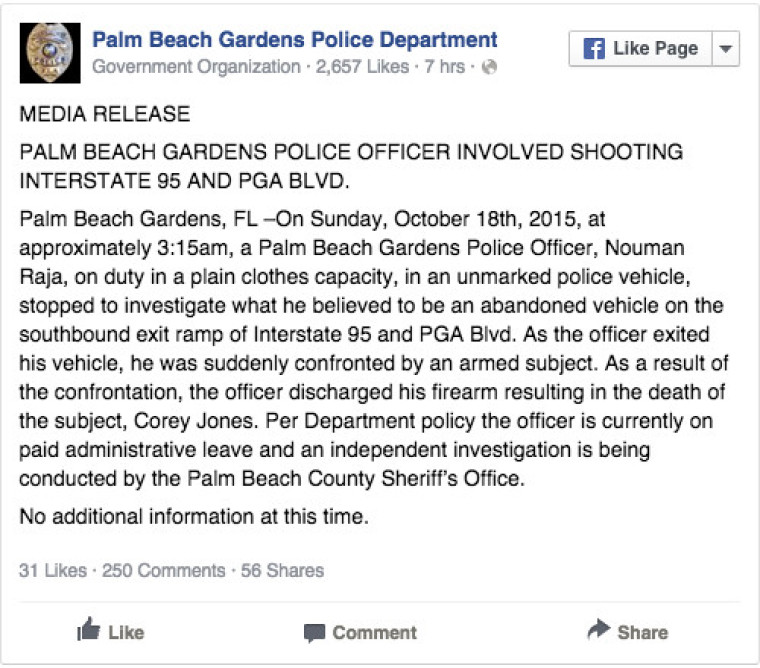 Prosecutors informed Benjamin L. Crump, a civil rights attorney representing Jones' family, that the musician never fired his weapon, which Jones had purchased three days prior to replace a gun that had been stolen, according to The New York Times. Crump also revealed during a news conference that he was informed by the prosecutor's office that Jones' body was 80 to 100 feet from his car.
Jones' gun was found on the ground, while the box that it came in when purchased reportedly was found inside his vehicle. There was no indication that Jones was shot in the back, although a final autopsy report has not been released. His family attorneys did reveal that one bullet hit Jones' aorta.
"He doesn't know if he's about to be mugged, he's about to be robbed, he's about to be killed," Crump said of Jones after his meeting with State Attorney Dave Aronberg. "Imagine yourselves on the side of the road at 3 in the morning, abandoned, the sense of concern you would have (while) waiting for a tow truck and an unmarked van rolls up."
Officials revealed that officer Raja's unmarked white van did not have a dashboard camera and the department does not equip officers with body cameras. No independent eyewitnesses to the deadly encounter between Raja and Jones have come forward.
Details about Raja's record as a police officer have also emerged.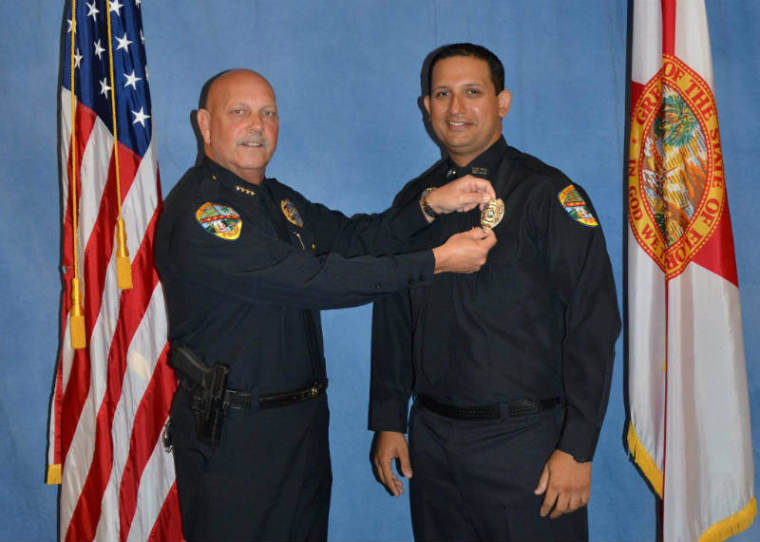 Raja, on paid administrative leave amid the investigation, has been with the Palm Beach Gardens Police Department for six months. He previously worked at the Atlantis Police Department, also in Florida, where he was cited for failing to turn in morphine pills he recovered from a suspect and for not filing a report on the incident. As a result, prosecutors dropped the case against the suspect. Raja had neglected to file reports for several other cases, and was given a written reprimand.
The New York Times reports that the officer failed to disclose his reprimand on his application for the Palm Beach Gardens Police Department, whose officials were swayed by his "exceptional experience" with the Atlantis Police Department. Raja was hired at a slightly higher rate of pay than other new officers because he was a firearms instructor and fluent in five languages, according to his personnel records with the Palm Beach Gardens Police Department.
Raja had been investigating a series of burglaries in the area when he came across Jones.
Jones' band had left a show at Corner's Ocean Bar and Grill around 1:30 a.m. in the city of Jupiter, said musician Matthew Huntsberger. Huntsberger said he was already at home by the time he got a call from his bandmate about his car. Huntsberger headed out with some oil to help Jones, but his efforts were no good so they decided to use roadside assistance to get a tow truck. Huntsberger said he then drove back home, at 2:30 a.m., because he had done all that he could do.
"When I left him he was sitting in his car calling roadside assistance," Huntsberger told The Washington Post. "I never would have thought that someone was going to come kill him."
Jones also called his older brother C.J., who asked if he wanted him to come by and pick him up. Jones told him he wanted to stay with his vehicle "because I have to perform at church with the choir the next morning," CNN reports, citing the family's attorney. Jones' expensive music equipment was in his SUV.
Earlier in the week, members gathered at the Bible Church of God in Boynton Beach where Jones grew up and his grandfather pastors the congregation.
"He could touch you and move you with his music. He made you feel a certain type of way, made you want to do better. He made you want to do good," Sylvester Banks III, Jones' cousin, told the Palm Beach Post.
He credited Jones with keeping him involved with the church.
"If I'm not in the church, if he didn't see me for one or two Sundays, he'd call the house and say, 'I need you to play drums for me. I want to see you get up there and play,' " Banks said.
Another relative who attends the church, Allayshia Fordham, said the family and faith community just want investigators "to be truthful."
"We're just praying that the nation pulls together not for violence, not for hatred against the cops. We still need policemen," she said. "We're hoping they're going to be truthful and bring Corey's name to rest."
The Christian Post was not able to speak with representatives from Parks and Crump Attorneys at Law or from Bible Church of God in Boynton Beach by press time.