Florist Who Refused to Sell Flowers for Gay Wedding Receives Over $100K in Donations, Stands Firm in Faith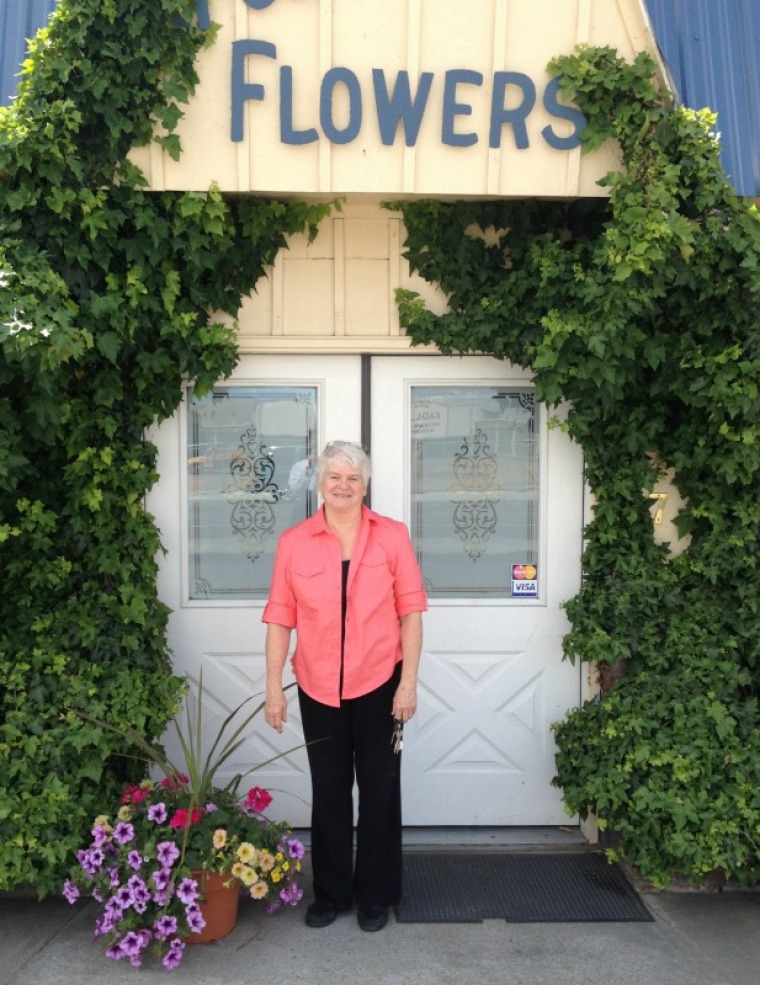 A Washington florist who refused to provide flowers for a same-sex wedding and was subsequently fined by a state court after she cited her Christian belief in traditional marriage as her reason for not participating in a gay marriage ceremony, has garnered over $102,000 in donations from supporters who've contributed to her on a crowd funding page.
As previously reported by The Christian Post, 70-year-old Barronelle Stutzman, the owner of Arlene's Flowers in Richland, Washington, was found guilty of violating the state's non-discrimination law in February, after referring Rob Ingersoll and Curt Feed to another florist when they asked her to provide the floral arrangements for their wedding.
Although Stutzman sold flowers to Ingersoll for nearly a decade and maintained a positive relationship with him, when he asked her to provide flowers for his same-sex wedding, she felt she could not act against her Christian conviction to serve her friend.
Baronelle Stutzman, owner of Arlene's Flowers, has received donations from people across the nation thanks to a gofundme.com page set up in February. Her story received attention when she refused to sell flowers to a same-sex couple for their wedding. Stutzman was fined $1,001 in March for her refusal to serve the couple. She said that she would continue to practice her religious beliefs, as was her right.
"Washington's constitution guarantees us 'freedom of conscience in all matters of religious sentiment.' I cannot sell that precious freedom. You are asking me to walk in the way of a well-known betrayer, one who sold something of infinite worth for 30 pieces of silver. That is something I will not do," Stutzman wrote to Washington Attorney General Bob Ferguson.
Stutzman's story gained even more attention when Indiana passed the Religious Freedom Restoration Act last week. She was compared to pizzeria owners in Indiana who were forced to close after being threatened when they went public with their decision not to serve gay weddings.
"It's about freedom, not money," Stutzman wrote in her letter. "I certainly don't relish the idea of losing my business, my home, and everything else that your lawsuit threatens to take from my family, but my freedom to honor God in doing what I do best is more important."
Meanwhile, the couple in Indiana has received over $800,000 in donations from supporters. The gofundme page states that any and all money raised for Stutzman "will be held until the legal challenge has been resolved and the full extent of the need is assessed. Funds may be used to help cover any outstanding legal fees and costs imposed from the opposition. Funds may also be used to help replace the assets taken as a result of the legal challenges brought against Barronelle."