Former SBC president Ronnie Floyd's Cross Church gives away 2,250 Thanksgiving meals to families in need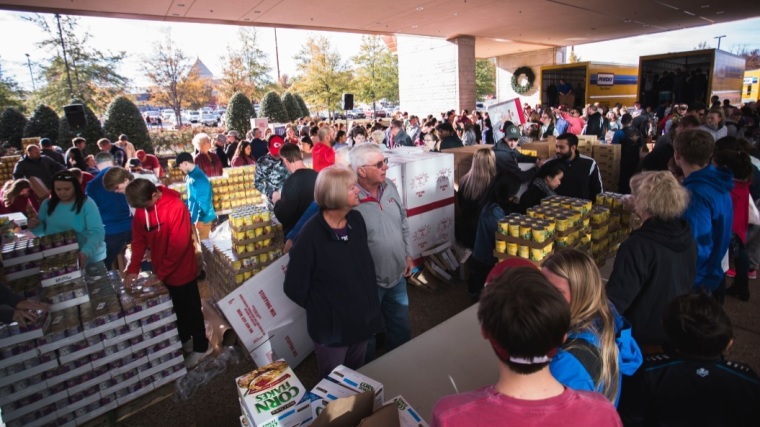 The church headed by former Southern Baptist Convention President Ronnie Floyd has gathered over 2,000 Thanksgiving meals for local families who cannot afford to provide them.
Cross Church, a multisite megachurch based in Springdale, Arkansas, gathered 2,250 meals, known as "Blessing Baskets," for their annual charity drive last weekend.
Floyd, senior pastor of Cross Church, said in a statement emailed to The Christian Post earlier this week that the Blessing Baskets event, which has occurred annually at the church since 1992, represents a primary calling for his congregation.
"Our first and highest calling as a local church is to love our neighbors, and that is what our Blessing Baskets ministry is all about," said Floyd.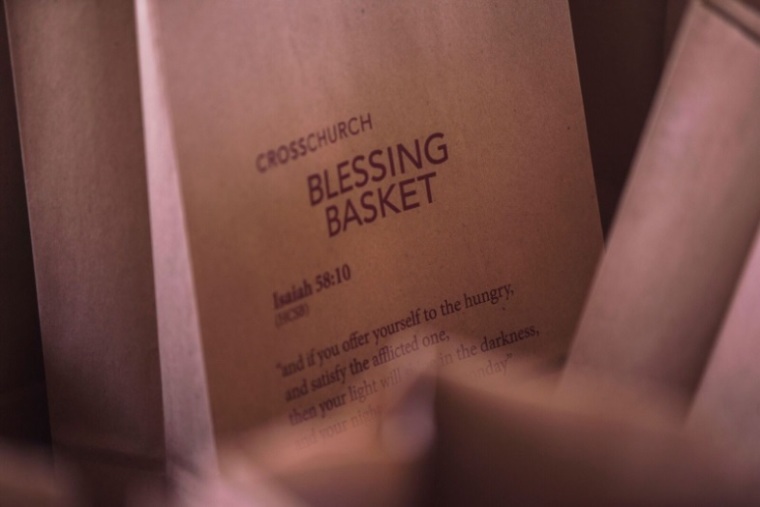 "Our entire Cross Church family loves our Blessing Baskets ministry. They love loving on people and meeting their physical and spiritual needs."
Doug Sarver, minister of global missions at Cross Church, told CP that the Blessing Baskets annual charity event came about as a response to the "significant hunger need in our community."
"We discovered there were hardly any others doing anything during Thanksgiving. I pitched the idea to Pastor Ronnie Floyd of blessing families who might not be able to afford a Thanksgiving meal with a basket of food, and that's where it all began," Sarver recalled.
"Blessing Baskets is our way to simply show that Cross Church loves Northwest Arkansas. Large membership churches can be misunderstood, and this kind of ministry helps connect our church with the local community, showing the kind and compassionate side of the church."
One Blessing Basket includes a Thanksgiving meal, plus enough food for two or three additional meals. Specific items include beans, cereal, chili, corn, at least one large hen, peanut butter, rice, beans, tuna, yams, chili, fruit, bread and a dozen eggs.
"People come to one of the Weekend services where we distribute the Blessing Baskets and are welcomed warmly by volunteers. We provide free child care for families with small children," explained Sarver.
"Then we have a brief celebration service with one song and a message of hope and the Gospel. We always extend an invitation to trust in Christ as our Savior and even offer for those who were saved to follow in baptism. Over the years we have many incredible stories of families and individuals being saved and getting their lives back on track."
Since it first began in 1992, the annual Blessing Baskets event has fed over 52,000 families and brought more than 11,000 people to belief in Christ, according to Sarver.
"So many of our church members look forward to this day to serve with their families. It really fosters a spirit of servanthood and Thanksgiving," said Sarver.
"The Blessing Baskets has become part of our DNA as a church. This ministry has connected us more deeply with our local community, and helped us reach more people with the Gospel."