Church Worship Leader Jordan Baird Sentenced to 8 Months for Sexual Abuse of Minor, Victim Forgives Him
Church Worship Leader Jordan Baird Sentenced to 8 Months for Sexual Abuse of Minor, Victim Forgives Him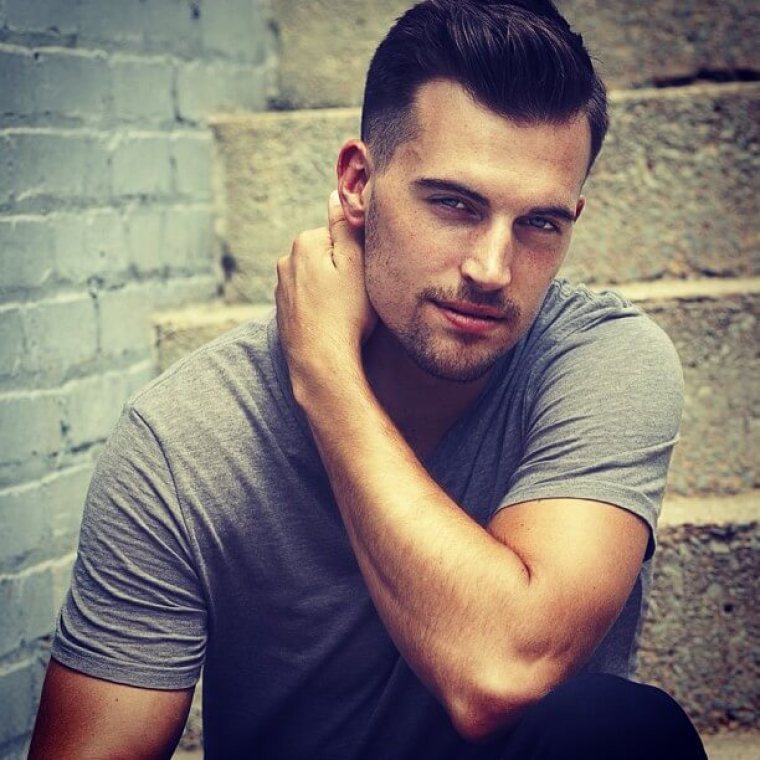 Approximately one month after he was convicted and jurors recommended he spend five months in prison for five counts of taking indecent liberties with a minor, Jordan Baird, a Christian pop singer and the son of Senior Pastors David and Jo Ann Baird of The Life Church in Virginia, was sentenced to eight months in jail Wednesday.
Jordan's legal troubles started July 7, 2016, when detectives from the Special Victims Unit of the Prince William County Police Department in Virginia responded to investigate inappropriate contact, which was reported to have occurred at Life Church in Manassas in 2015.
Detectives say Baird, identified as a youth pastor at the church, sent inappropriate text messages and inappropriately touched a 16-year-old female multiple times between January and September 2015. The contact allegedly took place at the church.
The teenager in the case, who is now 19, and her mother delivered impact statements in court Wednesday which were both published on Nathan's Voice here and here. In the statements, the women confronted Jordan and his family about the way they were treated after they decided to seek justice.
"You stole the foundation of safety we laid for 16 years for our daughter. You stole the 10 years that our daughter served at that church, the relationships that were built, the memories have all been tainted," the mother of the teenager, identified as Morgan, told Jordan, 26, in court as she spoke directly to him.
"They don't even belong to her anymore," Morgan's mom said of her daughter's memories. "Her life for those 10 years has been completely erased because of what you and your family have done to her. God forbid anything were to happen to Morgan, because there would hardly be anyone to even come to her funeral."
She alleged in her statement that the Baird family aligned themselves with Satan to demonize Morgan when they sought to hold Jordan accountable for sexually abusing her. Instead of helping to provide comfort and justice, she said the church tried to cover-up what Jordan did and turned the congregation against them.
"How do you return to a child the history that has been stolen from her at the hands of evil? How do you ever replace the memories she had there that were good? Replace all the friends that she made that have now abandoned her? Even all of her pictures have reminders of all of the people who have betrayed her. Let me tell you how, YOU DON'T! We are constantly reminded of what we have lost, and it is irreplaceable," Morgan's mom said.
Life Church's Senior Pastor David Baird previously told The Christian Post that it was Jordan Baird who lied to his family about his relationship with the teen and that they did not know anything criminal was involved until the police were called in.
Morgan's mother has insisted, however, that that version of what happened is not true.
"It's been 623 days since we found out that our baby girl was assaulted by you. It's been three-and-a-half years since you and your family decided to partner with Satan to try to destroy her. It's also been countless days of panic attacks and talking her down off a cliff of sickness. I've been to the counselors, prayer ministers and doctors' offices with her hundreds of times — places we never frequented before," she said.
Both women insist that Jordan Baird had many other victims and urged him to come clean about his record of abuse.
In her statement, Morgan said she initially struggled with why God allowed the abuse to happen to her until she concluded it was because God knows she would find the strength to overcome.
"I've spent night after night crying out to God asking Him, 'Why ME?' and I've come to this conclusion. God would never cause this to happen to me, but He did allow it. And if it had to happen to me because He knew I would be the one strong enough to speak up and put an end to this, then I'm honored to have been entrusted by God with this challenge," she said.
"This was all worth going through, even if it saved one other girl from being abused by you in the future. You picked the wrong girl to mess with, and God knew that."
She then offered Jordan her forgiveness.
"Even though you didn't ask for it, I will always freely forgive you because that's what Jesus does. He forgives even the greatest of sins and He calls us to forgive and even to love our enemies. And I ask that you would forgive me for any pain that I may have caused you and your family," she said.
"I forgive you, but I will not forget. I will use my story to help others, because His word says that we overcome by the blood of the lamb and the power of our testimony. I am an overcomer. What the enemy thought would take me out, actually just made me stronger. And the day that he whispered in my ear that I wasn't strong enough to withstand the storm, I whispered back and said, 'I am the storm," she ended.