Former LGBTQ Christians Share Their Journey to Freedom in Jesus and Heterosexuality in New Documentary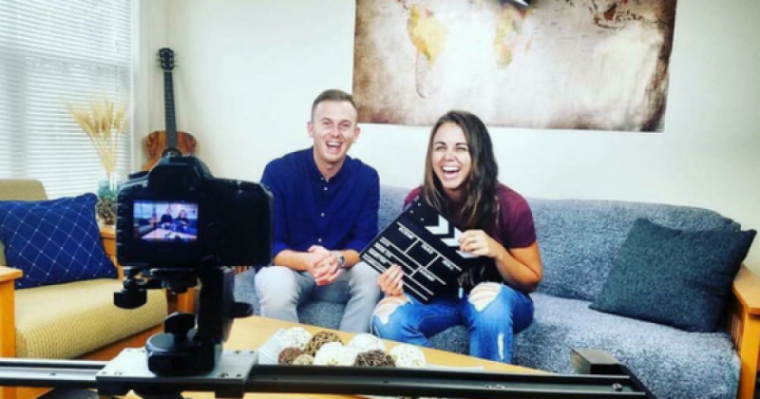 Today's culture tells people who are homosexual there is no other way and there is no 'cure,' but Christians who were once LGBTQ have a different story to tell. And they're telling it in a new documentary.
Men and women who once embraced gay relationships and transgender identities share how their lives and their sense of self completely changed after coming to meet Jesus.
Just some of the ex-LGBTQ Christians sharing their story in the upcoming 'Here's My Heart' documentary are Brooklyn Wojo, who identified as lesbian aged 12 and transgender at the age of 18, before meeting Christ and being born again.
Kaya Brown, 22, was homosexual for 10 years and struggled with gender confusion during that time until she had a powerful encounter with Jesus on her grandmother's living room sofa.
Ieacha Lusk was a lesbian for 19 years and homeless for 12 years before God removed her desire for another woman in 2015.
Casual gay sex, drinking and clubbing were all the norm for Davon Johnson before starting his own spiritual quest into his sexual identity and landing at the feet of Jesus.  Today he is a minister and husband. 
Joshua Buchanan spent his high school years feeling confused about his sexual identity before fully embracing the homosexual lifestyle at community college. He tried drugs, partying and homosexual relationships before hitting rock bottom in 2009 when he was diagnosed with HIV. That's when he started going to church and met God in a magnificent way before fully accepting Christ into his life at an altar call. His identify was never the same again and he went on to graduate from Heritage Bible College with a degree in Worship & Music.
The documentary is being put together by MJ Nixon, author of The Journey Back Home and a member of the Refuge Ranch Atlanta deliverance ministry.
She's not documenting these powerful stories as an outside observer; rather she herself also struggled with same gender attraction before experiencing a fundamental change in her heart after meeting Jesus.
'The Lord started showing me all these people that I knew in the different groups and communities that I've been a part of in the last six years since I've been saved,' she told The Activist Mommy. 
'All these men and women who have powerful testimonies of only the power of God being able to set them free from being transgender, being bisexual, being homosexual.'
She has so many hopes for her documentary. One of them is, of course, to give a witness to the power of Christ.
But that's not all, though; she also wants to 'equip the body of Christ on how to minister more respectfully to the LGBT community.'
And importantly, she wants the documentary to minister to those within the church who deny that homosexuality is a sin.
'What I have found is that one of the hardest groups to reach is the Christians who believe it is OK to live this lifestyle and love Jesus,' she said.
'I look at Romans 1:26 I cannot deny that this is unnatural. No matter how much I try to justify it, it's unnatural. When God showed me the truth of His Word, it set me free. And I couldn't look at it and say 'no God, I wanna live the way I wanna live.'
>