Former Megachurch Pastor Dino Rizzo Returns to Pulpit After 14-Month Exile Over 'Inappropriate' Affair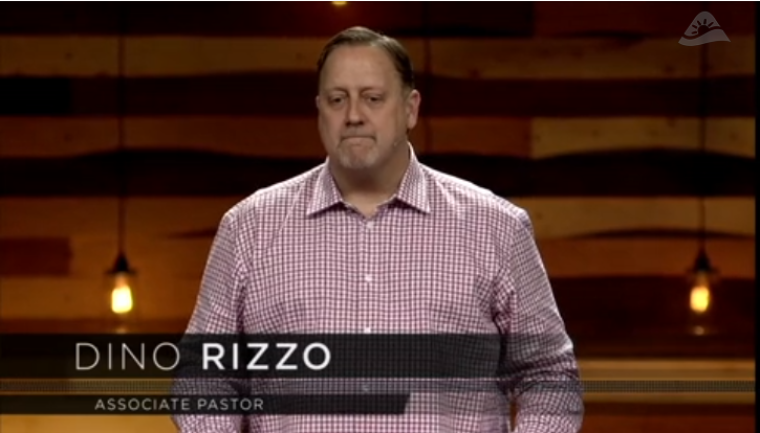 After an inappropriate affair with a woman who was not his wife forced him to resign as senior pastor of the Healing Place Church in Baton Rouge, La., last July, former megachurch Pastor Dino Rizzo returned to the pulpit humbled, grateful and nervous for the first time since his fall last Wednesday.
Pastor of the Church of the Highlands, the Rev. Chris Hodges, presented Rizzo, whom he has known for 20 years, as a new associate pastor of that church's pastoral team and called him an inspiration.
"Dino has been an amazing inspiration to me and to people all over the world," said Hodges in a recording of the presentation posted to the Church of the Highlands website.
"In the spring of 2012, Dino found himself in a very depleted, tired state with an unhealthy relationship with God and his family, and it was during that time that Dino got involved in the early stages of a brief but inappropriate friendship with another woman. When the situation came to light, I and the other overseers at HPC got involved. It was our responsibility. We guided the church over the past year through healing and restoration," said Hodges who noted that it was Rizzo who inspired the planting of Church of the Highlands.
"Dino is a large part of the reason I even came to Birmingham," Hodges said. "He was the first person who challenged me to go plant a church."
As Hodges welcomed Rizzo to the pulpit, the congregation cheered and clapped as he uttered his first words to them.
"Let's do it all for Jesus!" he said as he began thanking the men who helped him recover from the damage his actions caused in his family.
"You know when you walk through a tough time in your life you wonder will anyone walk in when things fall apart in your life while others are walking out and I can say this, that these men walked in and so did my family. And I just want to thank God for men who will stand by you and you have a pastor that will go to the mat," said Rizzo.
He explained to the crowd that the process has "not always been easy," and that he had fought a lot of doubt. But it was while he was praying in the church one day that the Lord told him: "Dino you belong in the house, you belong in the pulpit not because of what you have done but because of what I have done for you."
He then went on to preach on the topic, "How to come back to the Father."
Hodges explained that Rizzo went through a 31-point restoration plan devised by him and the overseers of the Healing Place Church. The plan required counseling for both Rizzo and his wife, Delynn.
Rizzo now lives with his family in Birmingham and will serve for a year under Hodges' supervision as a part of that plan.