Former Virginia Abortion Clinic to Reopen as Free Catholic Medical Facility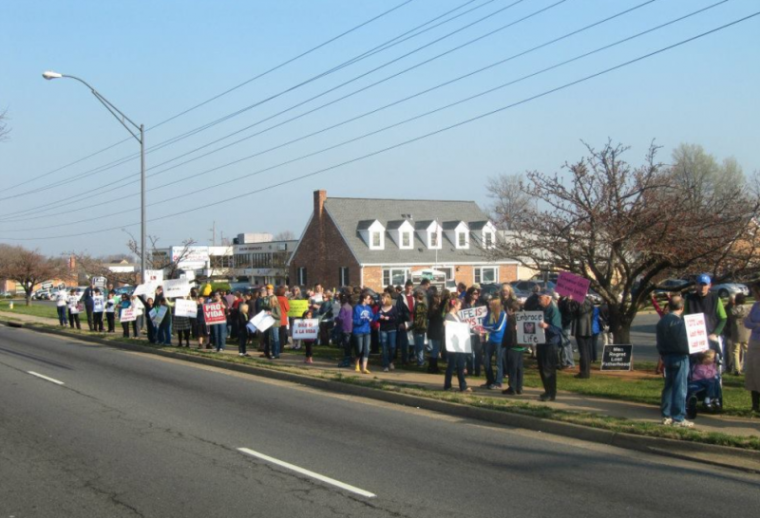 An abortion clinic in Virginia has closed and will soon reopen as a free medical clinic overseen by the Roman Catholic Church.
Amethyst Health Center for Women, an abortion provider located in Manassas that closed its doors in 2015, will reopen this November as a medical clinic run by the Catholic Diocese of Arlington's Catholic Charities chapter.
The new facility will be called the "Mother of Mercy Free Medical Clinic" and will offer basic medical care free of charge, according to the diocese in an Aug. 31 press release.
"Two years ago, a group of Catholic entrepreneurs in the Manassas area purchased the facility with the agreement that the abortion clinic would cease operations. Wanting to serve the needy in the community, they turned to Catholic Charities, asking if we could transform the use of the space," stated the diocese.
"Seeing that CCDA could serve the needs of the public in this facility and offer a form of redemption to the space that once served such a sad and dark purpose, we are excited to bring new life and a bright future to this location."
In late September 2015, after 27 years of operation and averaging out 1,300 abortions annually, the Amethyst Health Center for Women permanently closed its doors, being sold following the retirement of its founder and owner.
"Over the years, 17 area Catholic churches, along with a number of Christian denominations, participated in protests outside Amethyst. Fourteen 40 Days for Life campaigns were held there," reported the Arlington Catholic Herald.
"Moms carried babies as they prayed, and retirees rose early to post signs that read, 'God loves you and your child' and 'Adoption is a choice everyone can live with.'"
According to the Catholic News Agency, a major factor in the former owner selling the clinic to the pro-life activists was "a friendship with the owner, her son, and one of the contracted abortionists."
"In their regular clinic visits, they learned that the owner, now a widow, was not opposed to [leave] the practice but felt trapped since operating the clinic had been her livelihood for years. If she left the clinic, her son would need support as well," reported CNA.
"They tried to find a job for her son, while realizing that they would need to raise a significant amount of money within three months to purchase the clinic and buy her out so she could retire ... Members of local parishes began discreetly spreading the word among their church communities. A coalition of local entrepreneurs also banded together and began raising money."