Fox News, Glenn Beck Air Full Video of ISIS Burning Jordanian Pilot Alive: 'You Need to See This Evil'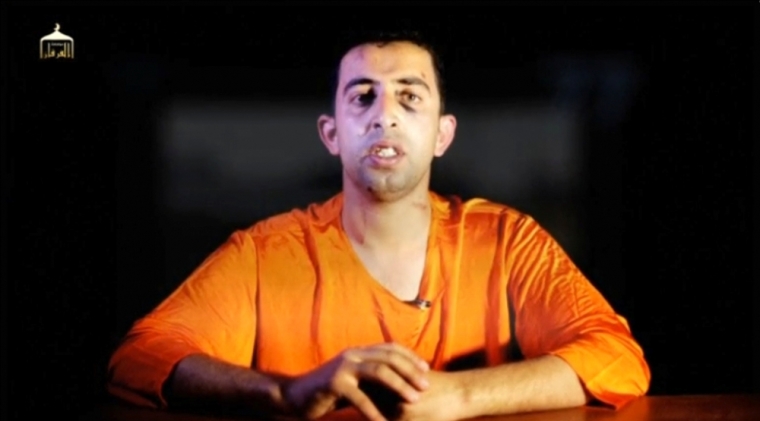 Fox News and Glenn Beck have both come under fire for airing photos and footage of Jordanian pilot Lt. Muath al-Kaseasbeh being burned alive by the Islamic State terror group.
"Tonight, we are going to show you some of the images ISIS has put out," Fox News anchor Bret Baier told viewers on Tuesday night. "We feel you need to see it. The images are brutal. They are graphic. They are upsetting. You may want to turn away. You may want to have the children leave the room right now."
However, despite the warning, the channel came under attack and was heavily criticized for its decision to air the photos. Other networks took a different point of view and stood firm in their decision not to air any of the images but instead either verbally describe the photos or just refer to them in general. It's important to note that Fox News host Shepherd Smith and Catherine Herridge, chief intelligence correspondent for the network, also described the video and images but didn't show them on air.
"CNN is not showing images of the killing, which triggered global condemnation and prompted immediate promises of retaliation and protests in Jordan, one of more than 60 nations involved in the U.S.-led coalition against ISIS in Iraq and Syria," the network said in its own statement.
Fox News executive vice president John Moody told The Huffington Post that he stood by his network's decision to allow viewers and readers of Fox News online "the option to see for themselves the barbarity of ISIS. Online users can choose to view or not view this disturbing content."
Media personality Glenn Beck also decided to show the photos and video on The Blaze website. He explained his decision after initially stating that he did not want to "out of respect for the victim, his family and his countrymen, but also because we do not wish to spread fear and the message of psychopathic killers."
"After looking at the images again, I believe it is important for the world to see them," Beck then wrote. "We have been lured into a poppy field where we have fallen fast asleep as the grave danger quickly approaches. It is time to wake up. This is the enemy of all mankind. Make no mistake, this is a global jihad and it has everything to do with 'their' religion and their fundamental interpretation of the Quran. Jews, gentiles, straight, gay, black, white, Western, Eastern, atheist, Christian or Muslim — it is time you recognize what you are up against, look it square in the eye and call it by its name: evil and a plague on mankind," he concluded before posting the images.