Franklin Graham: $1.3 Billion Lottery Won't Save Your Soul
Franklin Graham: $1.3 Billion Lottery Won't Save Your Soul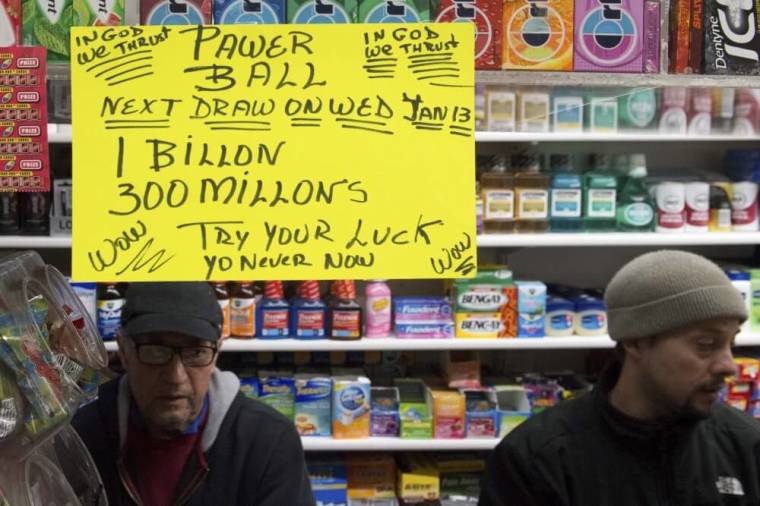 The Rev. Franklin Graham has warned against the "lottery fever" gripping the nation ahead of the $1.3 billion Powerball jackpot, warning that at the end of the day, money is not what is going to save people's souls.
"To be honest with you, I think everyone has thought about what it would be like to win a large jackpot of money. One person I know said if he won, he would get liposuction; someone else said they would buy a new house. But the Bible has lot to say about where to put your treasure," Graham wrote on Facebook.
"The greatest treasure you have is your soul — it lasts for eternity. Jesus said 'for what profit is it to a man if he gains the whole world, and loses his own soul?' (Matthew 16:26). Is your soul secure? Have you turned to Jesus Christ in repentance and trusted Him as the Savior and Lord of your life? If not, I urge you to do that today — don't wait another minute. He's the only sure thing there is," he added.
The Powerball lottery jackpot is now the biggest in American history, The Wall Street Journal reported, with the next drawing set for Wednesday, Jan. 13.
It has led to people lining up at stores across the U.S. for a chance to buy a ticket and participate in the drawing, even though the chances of winning are only one in 292,201,338.
The jackpot has kept growing throughout January, though other Christian pastors, such as John Piper of the Minnesota-based Bethlehem College & Seminary, have also warned Christians to stay away from any kind of money gambling.
Piper came up with seven main reasons why Christians should not play the lottery last week, warning that it is both spiritually suicidal and a kind of embezzlement.
The pastor reminded Christians of the passage in 1 Timothy 6: 9-10, which reads: "Those who desire to be rich fall into temptation, into a snare, into many senseless and harmful desires that plunge people into ruin and destruction ... "
He also said that people need to take care of their money, but reminded readers that everything belongs to God.
"Managers don't gamble with their Master's money. All you have belongs to God. All of it," Piper wrote.