Franklin Graham Applauds Defeat of Houston LGBT Nondiscrimination Ordinance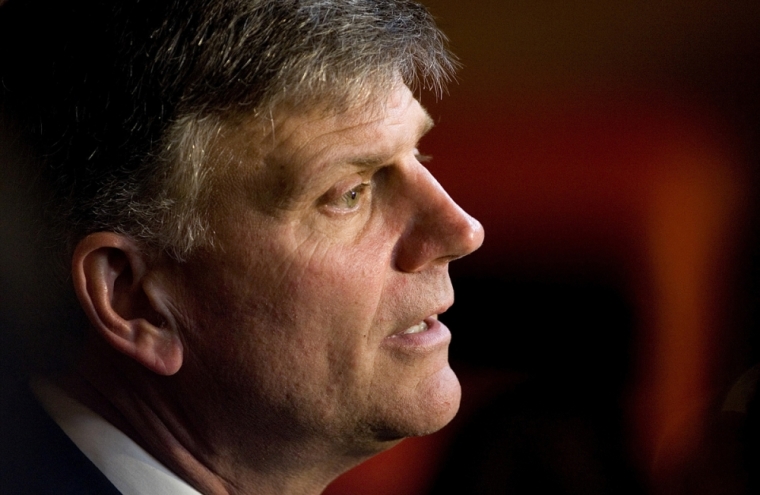 The Rev. Franklin Graham said the defeat of the Hilary Clinton-endorsed Houston "Equal Rights Ordinance," which would allow transgendered men to use women's bathrooms, in an "outrageous" referendum is a "victory and great news" for the Texan city.
"This outrageous referendum would've left women's restrooms wide open to registered male sex offenders and other sexual predators," wrote Graham, who leads the Billy Graham Evangelistic Association, in a Facebook post.
"In spite of high-profile endorsements from the White House, presidential candidate Hillary Clinton, and Houston's gay activist mayor—this outrageous referendum lost. That's a victory and great news for Houston!"
The ordinance was rejected by close to a 2-to-1 margin earlier this week.
Last May, the Houston City Council voted 11 to 6 to approve the ordinance for the city. The ERO amended Chapters 2, 15 and 17 of Houston's Code of Ordinances, prohibiting discrimination in public facilities and private employment on the basis of "protected characteristics."
This list of protected characteristics included race, color, ethnicity, sex, national origin, age, familial and marital status, military status, religion, disability, genetic information, pregnancy, sexual orientation and gender identity.
Texas Values Action turned in an estimated 50,000 signatures to repeal the ordinance, well above the 17,269 required.
"I applaud those who worked so hard to oppose this proposition including the Houston Area Texas Pastor Council and Texas Governor Greg Abbott—and everyone who took a stand and voted NO. Voters and leaders at all levels across America need to take note that these battles are worth fighting for the sake of the future of our nation," Graham wrote.
The deal before the referendum, Abbott tweeted, saying, "HOUSTON: Vote Texas values, not @HillaryClinton values. Vote NO on City of Houston Proposition 1. No men in women's bathrooms."
Campaign for Houston, which fought the ordinance, said opponents included a diverse group of individuals, such as pastors from all denominations and local and state elected officials, according to Fox News.
Jonathan Saenz, a conservative activist and president of Texas Values Action, told The Christian Post in an earlier interview about his issues with the ordinance.
"The city has admitted that the public accommodation section of the anti-religious liberty ordinance will protect men who want to use women's bathrooms if they dress up as women," said Saenz. "And City Attorney David Feldman admitted at a public hearing that this ordinance will be used to prosecute photographers who do not want to participate in photographing same-sex wedding-like ceremonies."