Franklin Graham on Brussels Terror: America Must Heed Extremists Threats of More Attacks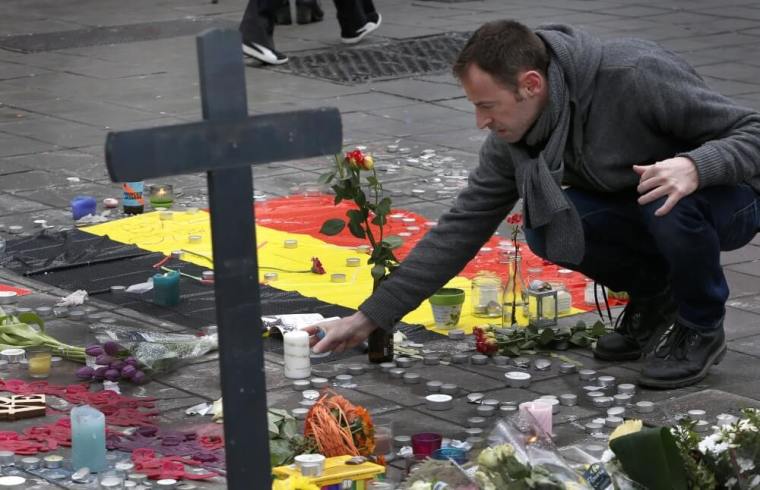 The Rev. Franklin Graham has responded to the terror attacks in Brussels on Tuesday by calling for the U.S. to temporary halt immigration to people from Muslim countries, warning that otherwise the terror seen in Europe is coming to America.
"Join me in praying for the victims and families of the Muslim terrorist attack in Belgium today. Islamists have told us we will see more of these attacks and we have to take their threats seriously," Graham wrote on Facebook Tuesday.
"I have long supported a temporary halt to immigration, especially for those coming from Muslim countries, until we have a vetting program that works and we can know who these people are. If we can't get an accurate background check, they don't come in. It's as simple as that," he added.
"What happened in Brussels, in Paris, and in New York on 9/11 will happen again inside our borders unless something changes because the current administration has lowered the standards and our President even refuses to acknowledge this as Islamic terrorism."
Political and religious leaders around the world, including the Vatican's Pope Francis and Justin Welby, the head of the Anglican Communion, have sent prayers for the victims of the Brussels attacks, where Islamic State fighters have claimed responsibility for killing 34 people in a series of bombings.
"The Holy Father again condemns the blind violence which causes so much suffering, and imploring of God the gift of peace, he invokes for the bereaved families and the Belgian people the consolation of divine blessings," a statement from the Vatican read.
Graham has tackled the topic of terror threats on the U.S. on a number of occasions, and in December said that he agrees with Republican presidential candidate Donald Trump that there needs to be a temporary ban on Muslims coming to America.
"For some time I have been saying that Muslim immigration into the United States should be stopped until we can properly vet them or until the war with Islam is over," Graham wrote back then, but also made similar suggestions throughout 2015.
"Donald J. Trump has been criticized by some for saying something similar. The new Speaker of the House Paul Ryan said yesterday that he disagrees — saying that 'such views are not what this party stands for and more importantly it's not what this country stands for.' Politicians in Washington seem to be totally disconnected with reality," he added.
Some evangelicals condemned Graham's remarks back in July, with Greg Jao, vice president and director of Campus Engagement for InterVarsity/USA, writing: "As an evangelical and American, I strongly reject @Franklin_Graham's proposal. Horrified over 134K people can like it."
Brian Zahnd, an author and pastor of Word Life Church, argued that Graham's remarks reflected "xenophobia."
Tim Sweetman, a writer and blogger, called the Samaritan's Purse President & CEO's remarks "despicable" and said they were counter to "Christian love" and "American freedom."