Franklin Graham: Christians Should Never Deny Jesus Christ to Spare Their Own Lives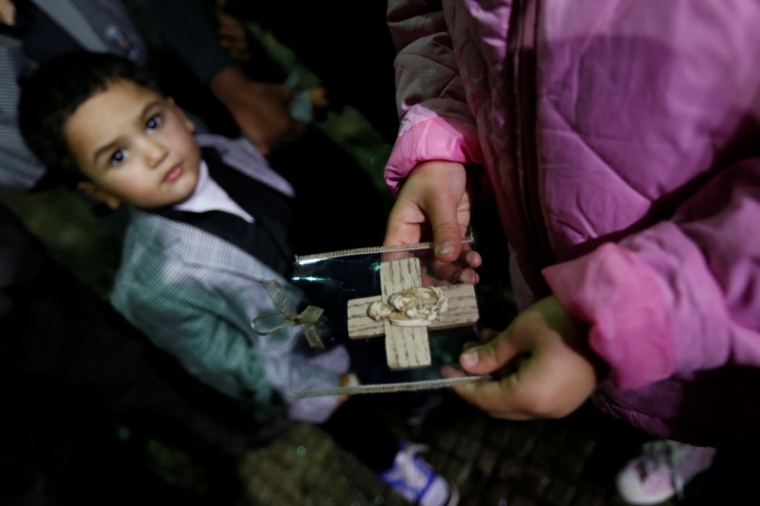 The Rev. Franklin Graham says Christians should never deny Jesus Christ in order to spare their lives from slaughter by terrorists, such as ISIS, and further asserts that doing so would be a betrayal against martyrs who stood strong for their faith, despite persecution.
"Christians have been martyred going all the way back to the Romans when they fed them to the lions. We would be betraying every person who stood for their faith, who stood for Jesus Christ, if we turn our back on Jesus Christ. … I think we take a stand for our faith," Graham said on Fox News' "The Kelly File" when host Megyn Kelly asked if Christians should lie in order to save their lives when confronted with death at the hands of Islamic terrorists.
Noting that Christians who live in countries where they're the religious minority are the most persecuted people in the world, Kelly commented on a story about four Iraqi Christian children who were beheaded by ISIS militants after they refused to convert to Islam, a story reported by The Christian Post earlier this month.
Speaking on ISIS' brutal treatment of religious minorities, Rev. Canon Andrew White, who's known as the "Vicar of Baghdad," recounted the recent incident when ISIS militants beheaded four children, all of whom were under the age of 15, after they refused to say they'd follow the Muslim prophet Muhammad, and would always "love" and "follow" Jesus.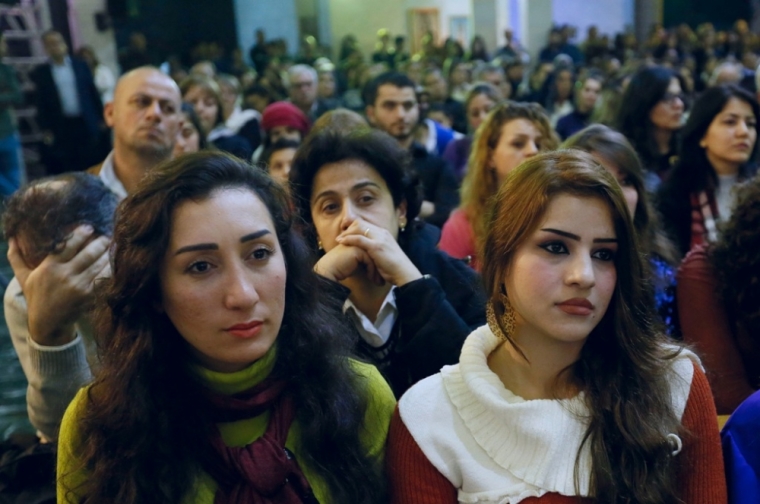 In August CP also reported on a story in which a 5-year-old boy was slaughtered by ISIS terrorists who cut him in half during an attack on the Christian town of Qaraqosh. The story was shared by White, who had baptized the young boy at St. George's Church in Baghdad.
"I baptized his child in my church in Baghdad. This little boy, they named him after me — he was called Andrew," White recalled.
Kelly asked Graham if President Barack Obama should be a more forceful advocate for Christians, like Prince Charles, who in a November speech spoke out against the persecution of Christians.
 "You've got Saeed Abedini, an American pastor in prison in Iran — he's in jail because he believes in Jesus Christ, and he's put his faith and trust in Him. And the Iranians have locked him up and given him an eight-year prison sentence because of his faith. And this goes against international law, this goes against the U.N. charter, the Iranians have violated all of this. He's an American citizen and he (Obama) should be demanding from the Iranians to have Saeed Abedini released. He's there for no other reason, other than his faith," Graham argued in the segment that aired Thursday night.
"You take the persecution of Christians in Egypt, you take the persecution of Christians in Syria and Iraq with ISIS, Christians are being slaughtered," Graham continued.
"This storm was coming, last year, as ISIS was building and everyone knew it. I had people that worked there and they say they saw it coming. And certainly the CIA and everyone else knew it, the White House knew it, but he (Obama) called them JV," he added.
"Christians are being not only targeted, but they are being butchered. The women are usually raped by the soldiers, and the men are shot or beheaded in front of their families — this takes place every day."