Franklin Graham Decries CrossFit Firing of Christian Manager for Calling LGBT Pride 'Sin'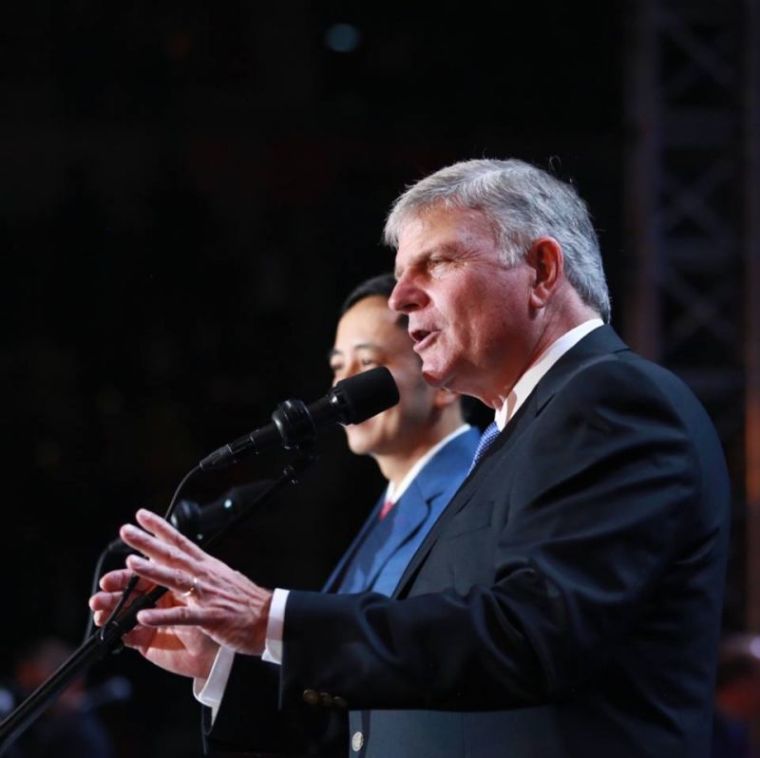 Franklin Graham, along with numerous other Christian conservatives, has spoken out against the firing of a Christian executive of a CrossFit gym in Indiana who praised an owner's cancellation of an LGBT Pride event.
Russell Berger, a head trainer and CrossFit company spokesman, praised the local Indianapolis gym's owner for refusing to celebrate "sin," but other members of staff revolted against the cancellation of the event.
Speaking in an interview with The Washington Post, Berger explained his stance: "As a Christian, I believe everyone, myself included, is guilty of breaking our moral obligations to God and deserves punishment. But by turning from our sin and trusting fully in Jesus Christ, we can be forgiven and reconciled to our Creator. I love those who the LGBTQ community represents, and want them to know Christ, and reveling in sin is a heartbreaking obstacle to that."
He added that from the Christian perspective, "the most hateful thing I could do for someone would be to lie to him or her about sin and our need for Christ, as unpopular as this may be in our culture today."
Graham, who is president of the Billy Graham Evangelistic Assocation, said that Berger gave a "great responce."
"I'm proud of Russell for being bold and standing on God's Word, no matter the cost. That takes guts. Join me in praying for him. As Christians, we all need to love people enough to tell them the truth," the evangelist posted on Facebook on Friday.
CrossFit explained its termination of Berger by denouncing the characterization of LGBT Pride as sinful: "The statements made today by Russell Berger do not reflect the views of CrossFit Inc. For this reason, his employment with CrossFit has been terminated."
Brandon Lowe, the owner of CrossFit Infiltrate in Indianapolis, said he canceled the workout session celebrating LGBT Pride because he didn't believe it would be a healthy event, based on his religious beliefs.
Other conservatives, such as Orthodox author Rod Dreher of The American Conservative, said CrossFit's decision to fire Berger is understandable, given the clash of views, but warned that the real danger is in how the events unfolded.
"Gay activists and their supporters among the gym's employees destroyed this Christian's business, not because he wouldn't allow gays to work out at the gym, but because he would not permit them to celebrate gay Pride there," Dreher warned.
"They shattered his business overnight without filing a charge or a lawsuit, but solely by using the power of stigma and collective action."
He added that this is what he has been warning about in his book, The Benedict Option, and predicted that such targeting "is going to keep happening."
Joe Carter, Christian author and editor for The Gospel Coalition, noted that when "individuals or corporations claim to tolerate all people or beliefs, they are merely referring to tolerable beliefs."
"Every society and culture eventually decides what beliefs cannot be tolerated and which are 'beyond the pale,' that is, outside the agreed standards of decency," he noted.
Carter argued that "Jesus was clear about both the standard of marriage being between a man and a woman and his abhorrence of sexual immorality (Matthew 19:4–12). When companies like CrossFit claim that only intolerable bigots hold such views, they're talking about our Lord and Savior."