Franklin Graham Praises North Carolina Lawmakers For Not Repealing Bathroom Bill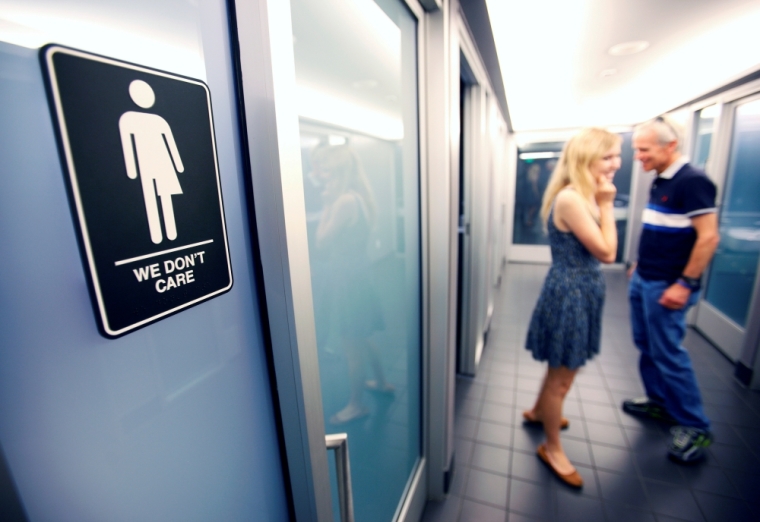 Leading evangelist Franklin Graham is praising North Carolina lawmakers for protecting women and girls by not repealing the state's controversial transgender bathroom law that prohibits local governments from requiring businesses to allow biological men to use women's bathrooms.
As was reported earlier this week, state legislators in North Carolina were supposed to convene a special session in order to fully repeal the state's House Bill 2, a law enacted in March in reaction to a Charlotte ordinance that required all places of public accommodation to allow transgender individuals to have access to bathrooms, showers and changing rooms consistent with their gender identity.
North Carolina Gov. Pat McCrory called on the general assembly earlier this week to repeal the law after it was reported that the Charlotte City Council had voted to repeal the city's transgender non-discrimination ordinance.
Although lawmakers convened on Wednesday, they were unable to come to an agreement and H.B. 2 remained intact. Democratic legislators got hung up on the fact that the repeal called for a six-month "cooling off period" that would have prevented local governments from enacting similar ordinances in the half year following the repeal.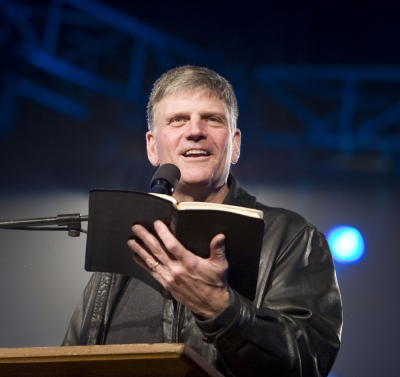 "I'm very thankful for NC Lt. Governor Dan Forest and legislators for protecting women and children from pedophiles and sexual perverts," Graham, a North Carolina resident and president of the Billy Graham Evangelistic Association, wrote in a Facebook post Thursday morning. "They have stood strong and resolute for H.B. 2 to uphold safety and privacy."
Graham, who is also the head of the Samaritan's Purse humanitarian organization, continued by stating that opposition to transgender bathroom ordinances should be "obvious."
"It should be obvious to everyone — we don't need men in women's bathrooms and locker rooms in NC or in any state," Graham continued. "Lt. Gov. Forest said, 'The left has already publicly stated the removal of H.B. 2 is necessary for the rest of their agenda to move forward. Pray for the politicians and legislators fighting this battle for privacy and protection. No matter where you live, let them know in the comments below that you support them."
A similar argument was made by fellow North Carolina residents and popular conservative real estate entrepreneurs David and Jason Benham, who warned on Facebook post earlier this week that repealing H.B. 2 will allow liberal politicians in Charlotte and other cities, counties and towns to enact similar discrimination ordinances and "begin yet another round of targeted campaigns against religious freedom."
"Our lawmakers made the right decision to protect HB2," David Benham told The Christian Post in an email Thursday afternoon. "It's the only thing standing between the religious freedoms of North Carolinians and forced participation in the sexual revolution. But this fight is far from over. The citizens of our state must remain vigilant to push back the radical agenda to eliminate these protections."
Although many Democrats are blaming Republican lawmakers for backing out of their end of the bargain by putting forth a bill that did not "fully" repeal H.B. 2 without a six-month "cooling off period," North Carolina Senate Leader Phil Berger accused Democrat Governor-elect Roy Cooper of pressuring Senate Democrats to vote against the repeal because of the stipulation for the "cooling off period."
"Make no mistake: Roy Cooper and Senate Democrats killed the repeal of H.B. 2, abandoning Roy Cooper's commitment to avoid divisive social issues by shooting down a temporary cooling off period on ordinances like the one that got us into this mess last March," Berger said in a statement. "Their action proves they only wanted a repeal in order to force radical social engineering and shared bathrooms across North Carolina, at the expense of our state's families, our reputation and our economy."
At a news conference, Cooper denied having encouraged Democratic legislators to vote against the repeal.
"There was an agreement among everybody. That's why we called a special session," Cooper, the state's attorney general who defeated McCrory in the 2016 gubernatorial election, said, according to CNN. "They said they had the votes as long as we had the Democrats. We got the Charlotte City Council to take this step, something they didn't particularly want to take. ... What happened is they broke the deal."
In a statement, McCrory, who called for the special session to repeal the bill, argued that Democrats "sabotaged bipartisan good faith agreements for political purposes."