Franklin Graham on Donald Trump's Inauguration: Politicians Must Drop Boycott, Unite in Prayer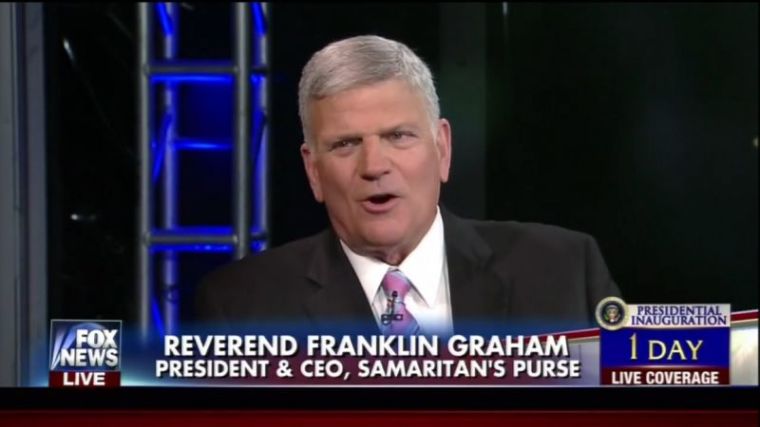 Evangelist Franklin Graham has urged politicians to drop their boycott and unite in prayer for the sake of the country as Donald Trump gets sworn into office as the 45th U.S. president.
With news that at least 45 members of the House of Representatives will not be attending the ceremony, many in protest over what they see as Trump's "dangerous" political character, Graham argued that it wasn't Trump who divided America.
"This country has been divided for a long time," he told Fox News. "Politicians need to drop their inauguration boycott plans and show unity."
The preacher said that God will be making the difference, and so Americans need to look up to Him.
"Last year I went to all 50 states and prayed with Christians on the steps of every state capitol. We confessed the sins of the nation and our own sins and asked God for help. I believe He has given us a new opportunity—a new day in Washington and in the leadership of this country," he added.
"We need to go beyond politics and come together in prayer. Democrats and Republicans have to work together and make choices for the good of the nation."
The evangelist will be participating in the inauguration ceremony Friday. Graham told Greta Van Susteren on MSNBC on Thursday that it was a "great honor" to be asked to read a passage from Scripture at the event.
"It will be short, but it will be to the point," he said.
Graham, who leads the Billy Graham Evangelistic Association and the international aid group Samaritan's Purse, admitted that he still "gets nervous" speaking at large crowds.
"I don't want to draw attention to myself," he explained, stating that he wants to honor and put all attention on Jesus Christ instead.
In previous interviews leading up to the inauguration, Graham said that he could sense God was "getting ready to do something" during the Decision America Tour rallies last year.
"They were praying that God will change the direction that our nation was going in. The secularists that have gotten control of Washington, that have a humanistic, atheistic agenda – they were praying that God will change this," Graham said about the people who came to the rallies.
He added that people wanted somebody in the White House "who believed in God, and was willing to listen to God's voice. I believe in this election, God's hand was in it."