Franklin Graham Says 'Pray for Chicago' Following Latest News of Extreme Violence
Franklin Graham Says 'Pray for Chicago' Following Latest News of Extreme Violence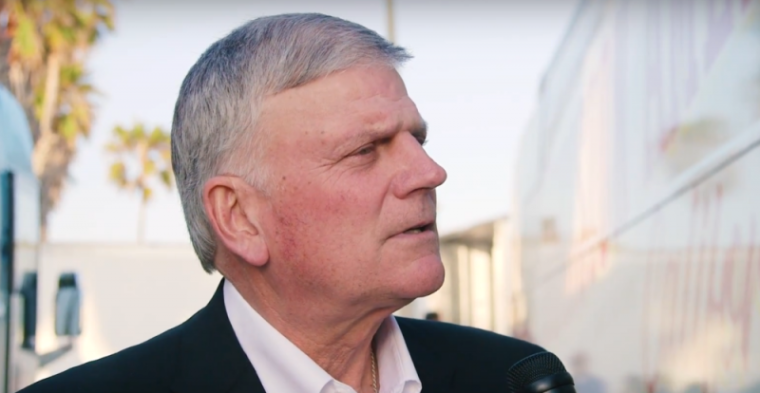 The Reverend Franklin Graham has called on supporters to pray for the city of Chicago following an extremely violent weekend.
From Friday evening until late Sunday night, 66 people were shot in the Windy City, with 12 people dead, including an 11-year-old and a 13-year-old, according to CNN.
In a Tuesday statement posted to his official Facebook page, Graham called on people to offer prayers for Chicago and to "pray for families who have recently lost loved ones to violence, pray for Mayor Emanuel and city officials."
"Also pray for Chicago law enforcement and first responders as they serve on the front lines. Most of all, pray for hearts to be transformed through faith in Jesus Christ. We need a revival across our country. God is the answer," stated Graham.
Graham also quoted a statement from Chicago Mayor Rahm Emanuel, who remarked that "there is a shortage of values about what is right and what is wrong."
"This great deficit of values is crippling families and cities and can cripple our nation. The farther people move away from God and following His Word, the more our communities are going to suffer the consequences of evil like this," Graham added.
Within hours of Graham posting the "Pray for Chicago" message to Facebook, it received over 17,000 likes and more than 13,000 shares.
This is not the first time that Graham has commented on the gun violence epidemic in Chicago. In September 2016, Graham posted to Facebook about the city having had over 500 homicides thus far that year.
"This is a grim milestone. So far in 2016, more than 500 homicides have been committed in the city of Chicago. Ninety people were murdered just in August alone. One of them was a cousin of NBA star Dwyane Wade," wrote Graham at the time.
"Every life lost is a tragedy. Chicago Police Department Superintendent Eddie Johnson said, 'It's not a police issue, it's a society issue ... people without hope do these kinds of things.' He's hit on a key truth here — people need hope."
Many on the ground have attempted to spread awareness about the violence issue. For example, in May 2017 a local church held a two-mile long prayer line.
Known as "Prayer on the 9," the event was hosted by New Life Covenant Church Southeast. Minister Shammrie Brown, an organizer of the Prayer on the 9, told The Christian Post in an interview last year that the event sought to be "as a catalyst for social change in Chicago communities where violence is most prevalent."
"It's a call-to-action for the community to pray and gather along Chicago's East 79th Street as one community, one city against violence of any kind," explained Brown in 2017.
"We believe people will take away a sense of hope, encouragement and an urgency to act within their respective communities to improve the overall quality of life in Chicago."