Franklin Graham Urges Obama to Secure Injured Pastor Saeed's Release From Iranian Prison, as White House Worked to Free Muslim Held in Egypt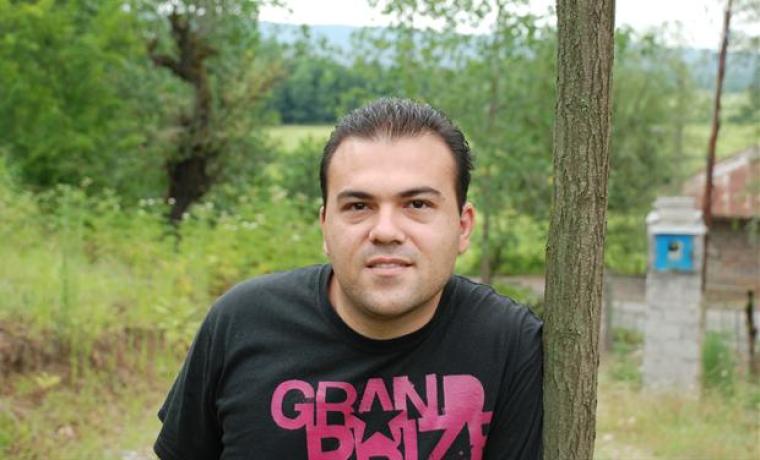 Days after The Christian Post reported that American pastor Saeed Abedini, who's in an Iranian jail because of his Christian faith, was "viciously beaten" by fellow prisoners, the Rev. Franklin Graham has called on President Obama to help secure his release just as the White House recently worked to free an Egyptian-American Muslim from an Egyptian prison.
"Mr. President, American pastor Saeed Abedini has been imprisoned in Iran for two-and-a-half years, and last week he suffered another severe beating at the hands of inmates," Graham wrote in an open letter posted on his Facebook page, which is followed by more than 1.6 million people.
"His life is continuously threatened not only because he's an American, but also because he's a Christian. This was why he was arrested — and he has been told his only way out is to deny Jesus Christ," added Graham, who leads Billy Graham Evangelistic Association.
Saeed has sustained prolonged internal injuries due to beatings in the prison.
Along with the open letter, Graham posted a link to an article published by The Christian Post on an unprovoked attack on Saeed.
"It is heartbreaking to me and my family that Saeed was again beaten in prison," Naghmeh Abedini, Saeed's wife, told CP. "Saeed's life is continuously threatened not only because he's an American, but also because he is a convert from Islam to Christianity. It's time to get Saeed home before it is too late."
Graham reminded Obama that the White House worked extensively to have Egyptian-American Mohamed Soltan released from an Egyptian prison last month where he had been sentenced to life on charges of affiliation with the "radical Islamic terrorist group," the Muslim Brotherhood.
"Soltan worked on your campaign and his father was a prominent member of the Muslim Brotherhood. Mr. President, I hope you'll do the same to help Saeed Abedini — who is guilty of nothing, was sentenced to eight years in prison, and whose only affiliation is with the Lord Jesus Christ," Graham wrote.
"Christians, pray with me for Saeed's protection and for his release," he added.
Saeed grew up in Iran before converting to Christianity at the age of 20. He later traveled with his family back and forth between Iran and the U.S. to meet other members of his family and for Christian work.
During one such trip in 2009, Saeed was detained by Iranian officials and interrogated for his conversion. While he was released with a warning against engaging in underground church activities, he was once again arrested in 2012 while working on a non-sectarian orphanage project.
Saeed was sentenced for endangering "national security," but the punishment has clearly more to do with Saeed's Christian faith.
Naghmeh recently testified before the U.S. House Foreign Affairs Committee, urging Congress to use its power to ensure Saeed and the other American hostages are brought home before any finalized nuclear deal.
Prior to her testimony, she also traveled to Europe and urged officials there, including at the European Parliament, to raise the case of her husband.
"Continued international pressure has helped free persecuted Christians before and we pray that it will again," the American Center for Law and Justice, which is representing Abedini, said earlier.