Free speech group sues West Texas A&M for canceling drag show, cites president's 'belief' about being created in God's image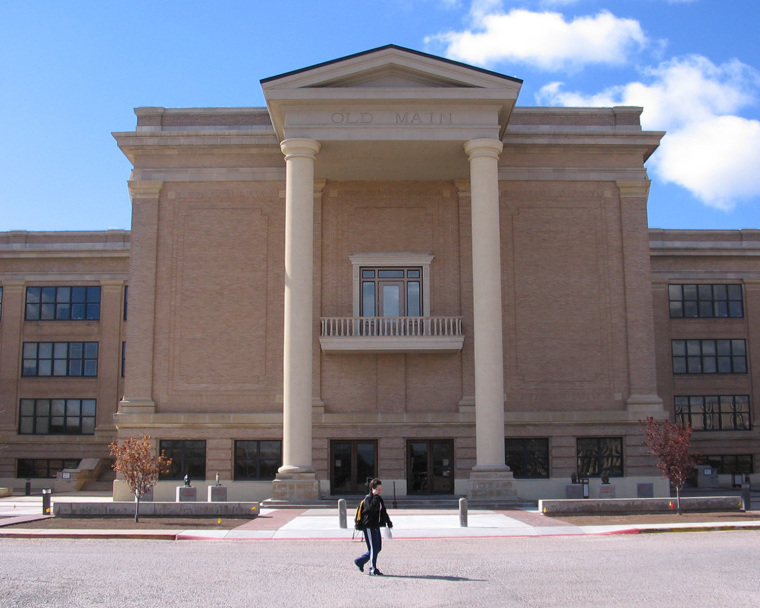 A student free speech advocacy group is suing the president of a Texas university after he invoked biblical language about man being created in God's image in defense of his decision to cancel an on-campus drag show.
The lawsuit filed by the Foundation for Individual Rights and Expression (FIRE) alleges West Texas A&M University President Walter Wendler and other university officials violated students' First Amendment "right to hold an on-campus charity drag show" following Wendler's decision to cancel the show scheduled for March 31.
In a March 21 statement, Wendler shared his view that he believes it's "not possible" to hold a "harmless drag show," calling such events "derisive, divisive and demoralizing misogyny."
"I believe every human being is created in the image of God and, therefore, a person of dignity. Being created in God's image is the basis of Natural Law," he wrote. "James Madison and Thomas Jefferson, prisoners of the culture of their time as are we, declared the Creator's origin as the foundational fiber in the fabric of our nation as they breathed life into it.
"Does a drag show preserve a single thread of human dignity? I think not."
In response, FIRE sent a letter to Wendler stating it was "seriously concerned" by his decision as well as his stated "belief that '[b]eing created in God's image is the basis of Natural Law.'"
"As the president of a public university bound by the Constitution, your opinions on Natural Law are subordinate to your obligations under — as you dismissively put it — 'the law of the land,' that is, the First Amendment, which protects student expression regardless of whether you 'condone' it," the letter stated.
Comparing drag shows to "other forms of theatrical performance," the letter further stated such performances are "expressive conduct shielded from government censorship." It cited a ruling from the U.S. Court of Appeals for the Fourth Circuit which, according to FIRE, "reflects the First Amendment's longstanding protection for expressive events some people nonetheless find offensive," including "blackface performances."
The lawsuit seeks to halt what the group is calling "unlawful censorship," restore the event and "obtain damages for violating the students' clearly established First Amendment rights."
"College presidents can't silence students simply because they disagree with their expression," FIRE attorney Adam Steinbaugh said in a statement. "The First Amendment protects student speech, whether it's gathering on campus to study the Bible, hosting an acid-tongued political speaker, or putting on a charity drag show."
The organization claims Wendler's decision violated a 2019 law signed by Texas Gov. Greg Abbot which states a university "may not take action against a student organization or deny the organization any benefit generally available to other student organizations" on the basis of a "political, religious, philosophical, ideological, or academic viewpoint."
Attorneys for FIRE also suggested Wendler "appeared to know he was violating the law by canceling the show."
"Wendler acknowledged the 'law of the land appears to require' him, as the leader of a public university, to permit student expression he dislikes," the group said in a statement.
"President Wendler's edict is textbook viewpoint discrimination," argued FIRE attorney Conor Fitzpatrick. "Wendler's personal opinion on drag shows does not override the Constitution. The show must go on."
The Christian Post did not receive a response to a request for further comment from FIRE as of Thursday afternoon.
Both Wendler and FIRE said the drag show was an effort to raise money for suicide prevention efforts and the Trevor Project, while an online petition said the "main aim of the drag show was to raise funds" for The Trevor Project.
All proceeds from the show, the petition stated, would go toward the organization, which is an LGBT activist group with research briefs that attempt to link religious beliefs with higher rates of suicide among LGBT-identified people, a claim that has frequently been disputed.