French Man Convicted of Sexually Assaulting Girl Claims Abuse by Catholic Priest Turned Him Into Pedophile; Sues Vatican for $54K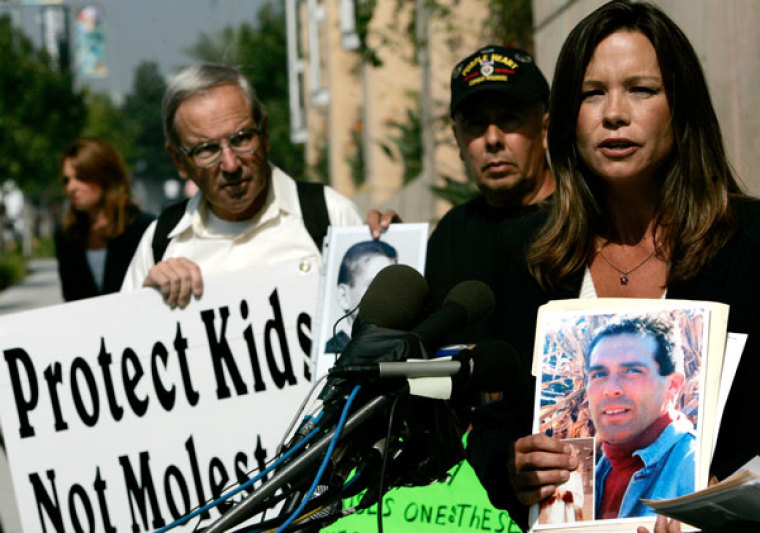 An elderly French man who has been convinced of sexually assaulting a 15-year-old girl has said that sex abuse he suffered as a child at the hands of a Roman Catholic priest turned him into a pedophile. The man added that he is suing the Vatican for $54,000.
Emmanuel Ludot, the lawyer for the 64-year-old French man who was not named, told France's RTL channel that his client is demanding punishment for the 82-year-old priest who abused him.
The French man is claiming that the priest, who cannot be jailed due to the statute of limitations, began abusing him when he was 12 at a boarding school. The incidents of sexual assault allegedly continued for several years.
"My client is pursuing this priest to allow him a speedier recovery. He has been in therapy for many years and it's imperative that his attacker is condemned by justice," Ludot said, adding that his client "lives with these paedophilic impulses like a disease."
The 64-year-old man is reportedly suing the Vatican for moving the priest to Switzerland in an effort to conceal his crimes, when allegations of abuse first started surfacing several decades ago.
"In the coming days, I will pursue the Holy See, who installed the priest, who gave him a shelter in the '80s when he was shamed by his victims," the French man said.
The Vatican, now led by Pope Francis, has been increasing its efforts to bring to justice priests who have abused minors. In June, it created a new tribunal meant to deal with cases against bishops who have protected priests instead of their victims.
"The move marks an important step in the ongoing process to hold Church leaders accountable for the actions of abusive priests — something that abuse survivors have insisted is essential to both the healing and prevention efforts," the Vatican Radio reported last month.
Several reports, such as one by The New York Times, noted that until Francis, no pope had publicly confronted or demoted bishops accused of gross negligence on such issues.
The psychological effects on children who have suffered abuse continue to be studied. A 2003 study by London's Institute of Child Health found that close to one in 10 male victims of child sex abuse in the U.K. later go on to abuse children as adults. The study also found that abused children from severely dysfunctional families faced the highest risk of such a fate.
"The message here is that sexual victimization alone is not sufficient to suggest a boy is likely to grow up to become a sex offender," study author and psychiatrist Arnon Bentovim told WebMD at the time.
"But our study does show that abused boys who grow up in families where they are exposed to a great deal of violence or neglect are at particular risk.