Frustration With 'Exodus' All-White Lead Cast Turns Into #BoycottExodusMovie
Frustration with an all-white main cast in "Exodus: Gods and Kings" was voiced earlier this week in the hashtag campaign, #BoycottExodusMovie.
The Old Testament epic is directed by Ridley Scott and stars Christian Bale as Moses, Aaron Paul as Joshua, John Turturro as Seti, Ben Kingsley as Nun and Sigourney Weaver as Tuya. Earlier this month, Entertainment Weekly released initial photos of the film release, which Twitter users quickly pointed out showed that while Moses, Pharaoh and other Egyptian royalty were played by white actors, black actors were cast as slaves.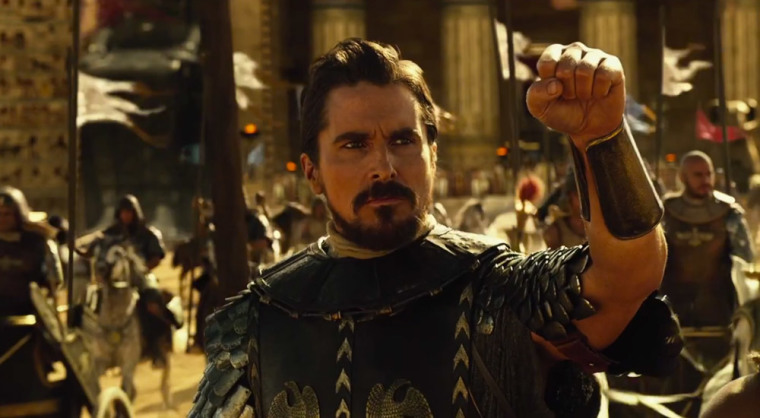 This is not the first time that biblical films have been criticized for "whitewashing." In an op-ed for Sojourners last year, Ryan Herring noted that his initial excitement for "Noah" and "Exodus" turned to "disdain" after realizing that "not a single one of the leading roles in either movie was given to a person of Middle Eastern descent."
"Some things never change. In Hollywood, whitewashing, also known as racebending, is one of many longstanding tradition...Historically, this practice was used to discriminate against actors, both male and female, of color," wrote Herring. "The most common examples of this in the past were white actors dressing up in what is known as blackface, redface, and yellowface. While maybe not as controversial or blatant today, the practice of whitewashing still continues in Hollywood...[where] roles from scripts that clearly call for a person of color are given to white actors."
Herring argued that whitewashing in Biblical stories had a particularly pernicious effect because it continued "a well-established practice of white sacralization through religious indoctrination."
"Throughout the history of European imperialism and colonialism this type of indoctrination was present. Depictions of white only Biblical figures (including prophets, angels, Jesus, etc.) were intentionally used to subconsciously indoctrinate the false belief of white divinity (and therefore superiority) upon the minds of the oppressed and conquered," he continued. "By allowing Hollywood to hijack Biblical stories and display them however they please, we as Christians have also allowed them to be cheapened. We often miss out on cultural aesthetics, language, motifs, and overall richness when stories are told through the lens of European ideals and thought patterns."